A valid will is incredibly important to ensure your assets go where you want them to after you're gone. We look at the decisions that go into creating an ironclad will and why a witness still needs to be physically present, even during lockdown.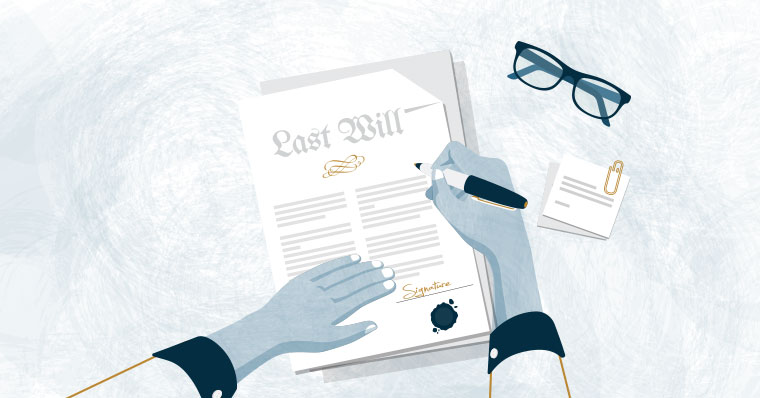 In the current climate, having a valid will is more important than ever. Previous excuses for not making a will no longer hold water. Starting, continuing and finalising that "difficult conversation" is a must. Now, you have the time to reflect, talk and discuss your wishes and those of your parents. A qualified will writer can guide you through the whole process and can have a valid will prepared within seven working days.
The decisions that go into your will
Start the process by ensuring your mind is focused. Think about your choice of executor, trustee and, if relevant, guardian. Other decisions include whether a single person is appointed in these roles and whether any substitutes are needed. It is often helpful to have a clear understanding of family structures, so that decisions can be made as to whether additional clauses need to be added to a will explaining why a beneficiary has not been included or why they have received less than others.
You also need to consider any inheritance tax (IHT) implications. Is it likely that IHT will be payable on your estate? If so, how much and how will it be?
Even though there may be tax advantages in the surviving spouse inheriting your estate, if there are concerns that the spouse from a second marriage will not provide for children from the first marriage, then this needs to be taken into consideration. In some situations, it may be necessary for you to confirm that you have consulted with a financial advisor on your decisions.
The current circumstances have given us all the time to consider these points, talk with our families and make decisions.
Witnessing a will during lockdown
There has been much discussion in legal journals regarding possible changes to signing and witnessing a will remotely. However, despite advances in technology, the law remains that a will cannot be remotely signed or witnessed. In each and every case there are formal requirements that must be in place in order for a will to be valid. They include that the person must have the intention to make a will, have full mental capacity, the document must be in writing and the will must be signed in the presence of two independent adult witnesses, who the person observes signing the will. This must all happen at the same time. Lockdown and social distancing requirements can make this process difficult, but not impossible. Failure to follow the established procedure will make your will invalid – it is not a risk worth taking.
It is important to note that each person must have their own will. The misleading terms "joint will" or "mirror will" only refers to the similarity of the clauses within each individual's will.
About our wills
All our wills are engrossed onto high quality paper, bound and securely posted out to clients with signing instructions. Once signed and witnessed, our qualified advisor will communicate with you to determine that the correct procedure has been followed. For an additional one-off fee, arrangements can be made for your will to be stored securely.
Download our will questionnaire and email it to wills@sableinternational.com to get an obligation-free quote on drafting your will.
---
If you require further information or would like to speak with our qualified legal advisor, contact us on +44 (0) 20 7759 5531 or email wills@sableinternational.com.
We are a professional services company that specialises in cross-border financial and immigration advice and solutions.
Our teams in the UK, South Africa and Australia can ensure that when you decide to move overseas, invest offshore or expand your business internationally, you'll do so with the backing of experienced local experts.