Dying without a will can put emotional and physical strain on loved ones, yet many people never take the time to write one. Lets take a look at why you should create a will and which type is best for you.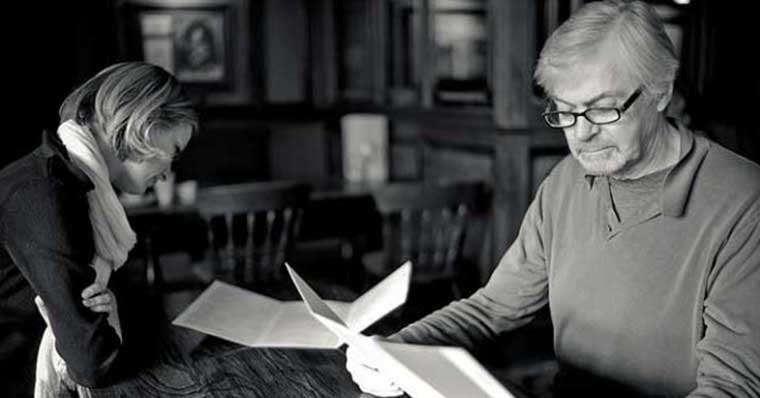 Why create a will
Your will is an invaluable opportunity to advise your family as to how you would like your estate to be distributed. Leaving this up to the rules of intestacy is simply too risky.
Many people believe that a homemade will is fine, but this is often not the case. Homemade wills frequently have problems that can lead to them being rejected by the Probate Registry. Such problems include the will being incorrectly witnessed or not dispensing of the whole estate.
If your homemade will is rejected, or if you never made one at all, you would be considered to have died intestate and your assets become subject to distribution by the Crown in accordance with rules set out in 1925 and recently updated in October 2014.
Although this attempts to be fair, distribution of your assets under the intestacy rules could lead to an undesirable result.
What happens when you die intestate?
Depending on your circumstances, your assets can be split between your children, spouse, siblings and other family members such as aunts, uncles and cousins. So, without a will specifying how your estate should be split, it could end up going to family members that you are no longer on good terms with.
The intestacy rules also make no provision for unmarried couples and stepchildren, if you have not specifically stated in a will that these people should derive benefit from the dissolution of your estate, they will be completely overlooked.
A professionally drafted will lets your executor know what you want to happen and ensures that your assets are distributed correctly.
Taking care of your digital assets
It is not just physical assets that need to be distributed, many people also have digital assets (i.e. online accounts and information) that should be specified in a will.
Digitally stored pictures, videos, music and books may have both monetary and sentimental value. Executors must have clear instructions about where these accounts are held and how to access them so that they are distributed according to your wishes.
You can create a Personal Asset Log that details where all assets, physical and digital, are located. This makes it easier for an executor to locate and value the whole estate.
As a will is a public document, usernames and passwords should not be included in the document itself.
The three types of will
A
standard
will includes:
The appointment of executors
The gifting of the whole estate, after payment of debts, taxes and funeral expenses to individuals or a group
Directions concerning funeral arrangements
A tailored will is the same as the standard, but also allows you to:
Make provisions for the appointment of guardians and trustees
Declare specific gifts to individuals or a charity
Make provisions for children or grandchildren to inherit equally or unequally
Set up a trust
A
complex
will includes everything from standard and tailored wills, as well as:
Life provisions for the family home
Provisions for stepchildren/children to inherit disproportionate percentages
Inheritance Tax mitigation
Individual gifts of items, property or money
A declaration, and reasons, to exclude an individual like a long-term partner or child
Covers more complicated family structures
It is important to take time to have your will professionally prepared. Internet wills or DIY kits are a false economy. They are often challenged because care has not been taken to explore the reasons surrounding why certain decisions have been made, and to have these reasons documented by an independent third party.
Insisting on having your will prepared by a qualified adviser ensures that your estate is distributed according to your wishes, and not the Crown's rules. An adviser will look at your complete family structure as well as conduct an exploration into whether you wholly or partially own assets stated in your will.
It is also cheaper than the hourly rate charged by many solicitors to advise your family about the distribution of your assets if you were to die without a will and have your estate challenged as a result.
---
If you'd like any further information regarding wills, visit our website, where you'll find a further list of services as well as answers to frequently asked questions.
If you require any assistance, please email us or call +44 (0) 20 7759 5531.
We are a professional services company that specialises in cross-border financial and immigration advice and solutions.
Our teams in the UK, South Africa and Australia can ensure that when you decide to move overseas, invest offshore or expand your business internationally, you'll do so with the backing of experienced local experts.