Property assets often form the core, and most emotionally sensitive, part of a will. The way that property is held between spouses or partners can affect the way it must be passed on.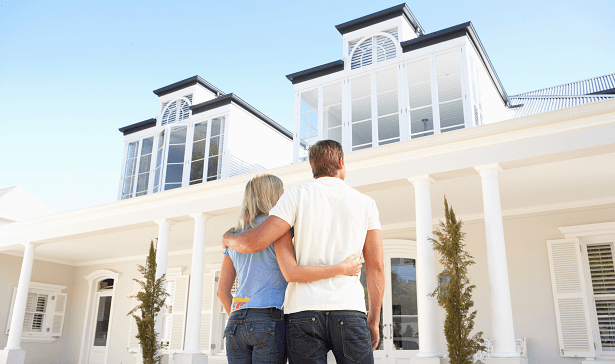 Before leaving property to a beneficiary in a will, think first about how you own that property and whether all of it (or part of it) can be left to your loved ones.

Anyone who jointly owns property should have a clear understanding of how that property is held. Property can be jointly held in one of two ways: As joint tenants or tenants in common.

Both are in joint names, but they have a different bearing on how your property can and should be dealt with in a will.

Joint tenants – on the death of a joint owner, the whole property is passed to the surviving owner(s) outside of any will. This is the most common way that two or more people hold property in the UK.
Tenants in common – on the death of a joint owner, the deceased's share of the property is distributed according to the terms of the deceased's will. If there is no will, intestacy rules apply.
If you are uncertain of the way you jointly own your property, this information can be found out from the
Land Registry
for a small fee. If you need to change from a joint tenancy to a tenants in common,
our wills experts
can prepare the necessary paperwork on your behalf.
The way you jointly own property is particularly important for people in second marriages or where one party has contributed more to the purchase price. Similarly, it should be looked at where couples have divorced or just separated. Often the property was purchased during a period of happiness and hope and, when that relationship has ended, both parties need to think about regularising their financial affairs. Without this, a former partner could inherit your share of the house.
Joint ownership and Inheritance Tax
You should also be mindful of tax implications when gifting your home to your children or selling your home and giving them all or a share of the funds.
For
Inheritance Tax purposes
, gifting your property has the same tax implications as giving a large gift. You can make an outright gift of your home, regardless of its value, and it will be exempt from Inheritance Tax if you live for an additional seven years. The gift is considered a
potentially exempt transfer.
However, if you give away your home with conditions attached to it, or if you continue to benefit from the home yourself, then this is known as a
gift with reservation of benefit.
In this scenario, it does not matter how long you live for, the gift will never be exempt from Inheritance Tax. The best way to prevent the property from being considered a gift with reservation of benefit is to pay market rent on the property and for the new owners to declare the rental income received in their own tax returns.
There are also further tax implications when you sell your home, give the money to your children and then move in and live with them. To ensure that you are not considered as
living in a pre-owned asset
you will need to pay them market rent and ensure that they declare their rental income.
It is important to have a frank and honest discussion with your will writer and financial adviser about your property so that you can pass it on to the people you care about in the way that you want.
---
We are a professional services company that specialises in cross-border financial and immigration advice and solutions.
Our teams in the UK, South Africa and Australia can ensure that when you decide to move overseas, invest offshore or expand your business internationally, you'll do so with the backing of experienced local experts.