Benefits of subscribing
Currencies included: USD, EUR, GBP, ZAR, AUD and NZD
Data releases and relevant current affairs for the week
Currency movement forecasts, market analysis and expected data release results
Important events and predicted effects on currencies
Read all our Weekly Market Watch reports
Wide-ranging economic data from the end of 2020 continues to guide major currencies, alongside continued Covid-19 developments and renewed lockdown efforts.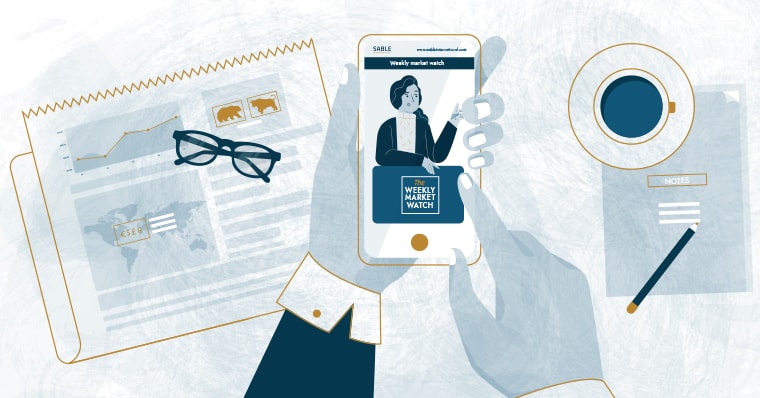 Week starting 11-01-2021
---
USD
It was a rough start to the new year for the US Dollar as poor jobs data and political distress triumphed over positive business sentiment updates.
Consumer Price Index (CPI) reports for December are due on Wednesday. It is anticipated that consumer prices will rise by another 0.3% after the Fed indicated that it will let inflation run before stepping in to tighten the monetary policy.
On Friday, US retail sales are due out, we expect to see an improvement from -1.1% to -0.3% for December, but we do not anticipate much of a move in USD pairs.
Overall, demand for the Dollar should guide the greenback this week, as focus turns to how the leadership transition will take place.
EUR
Extended lockdowns and disappointing economic news caused the Euro to fall despite positive vaccine announcements coming out early in the new year.
European Central Bank (ECB) President, Christine Lagarde, is set to speak at the One Panel Summit on Monday and the Reuters Next online event on Wednesday. She will then play a key role in the ECB's monetary policy meeting accounts on Thursday.
Italy will be taking centre stage as Prime Minister Giuseppe Conte faces a challenge from former Prime Minister Matteo Renzi.
GBP
Renewed lockdown measures aiming to keep a lid on the fight against Covid-19 are forcing the GBP down.
Purchasing Manager's Index (PMI) data, struggling businesses in the UK and new Brexit rules are likely to force the Pound to weaken further.
A new wave of lockdown measures could continue to apply pressure to the British Pound as several Monetary Policy Committee (MPC) members are set to give speeches throughout the week.
On Friday, Gross Domestic Product (GDP) data will be released and is expected to contract by 4.6% in November, which would be the only contraction in the second half of last year.
ZAR
The Rainbow Nation has seen its volatile currency fall since President Cyril Ramaphosa announced the country's return to lockdown level 3.
The Rand, which is now sitting just below ZAR 21 to the Pound and ZAR 19 to the Euro, is expected to remain volatile while the country grapples with a second wave of the virus.
In terms of local data, retail sales figures for November are due out on Wednesday. We expect a decline of 0.7% year-on-year but a rise of 2% month-on-month.
Major announcements from the larger economies should influence the Rand's strength along with local Covid-19 cases and the way in which the government will continue to combat the virus.
AUD
The Aussie Dollar continued its dominance into the new year as positive economic updates and positive global risk sentiment helped lift the AUD last week.
There is not much due out of Australia this week but its biggest training partner, China, will be releasing its trade data, foreign direct investment and CPI, which should impact AUD pairs.
Risk sentiment is going to be influencing the AUD's value and top tier reports from major economies could cause spikes in AUD pairs.
NZD
It was a great start to the new year for the Kiwi Dollar as it beat most major currencies.
In a light week of data, the New Zealand Dollar should mostly be driven by Covid-19 developments and risk sentiment.
Technical analysis also reveals that the Kiwi Dollar is oversold against most of the major currencies after its surprisingly good 2020.

---

Contact one of our consultants at forex@sableinternational.com or give us a call on +44 (0) 20 7759 7554 to get started on everything foreign exchange related.
We are a professional services company that specialises in cross-border financial and immigration advice and solutions.
Our teams in the UK, South Africa and Australia can ensure that when you decide to move overseas, invest offshore or expand your business internationally, you'll do so with the backing of experienced local experts.