Benefits of subscribing
Currencies included: USD, EUR, GBP, ZAR, AUD and NZD
Data releases and relevant current affairs for the week
Currency movement forecasts, market analysis and expected data release results
Important events and predicted effects on currencies
Read all our Weekly Market Watch reports
Despite a winner being declared, continued US election uncertainty will dominate market movements in the coming week.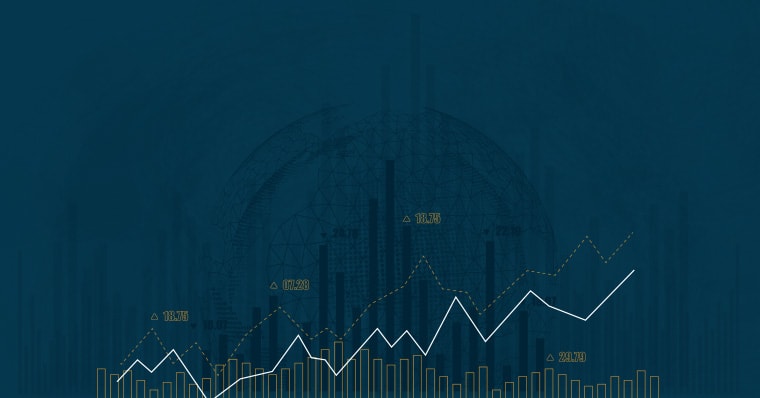 Week starting 09-11-2020
---
USD
Former US Vice President Joe Biden was elected the 46th President of the United States over the weekend.
Donald Trump has since launched a barrage of legal campaigns and accusations claiming that the vote was rigged and demanding recounts.
The USD soured throughout last week as the world braced for what would be a bumpy election.
Federal Open Market Committee (FOMC) members will be giving speeches throughout the week, with Tuesday playing host to Robert Kaplan, Randal Quarles and Lael Brainard.
Election news will continue to roll out throughout the week and any contested results are likely to aid risk aversion.
EUR
The Euro took its cues from overall risk sentiment last week.
As a bunch of European countries go back into lockdown this week, investors will focus on the region's recovery trends.
Speeches from the European Central Bank (ECB) will likely hint at further easing in December as emphasis has been put on downside risk for the Euro.
UK and European representatives will meet this week to look for compromises in the key issues of British fishing waters and environmental protection.
Germany and the Eurozone will be releasing their ZEW economic sentiment, both of which are expected to plummet.
GBP
Brexit updates are likely to drive the Pound's value as representatives from both the United Kingdom and Europe resume their Brexit talks in London this week.
With the UK now in a hard lockdown, data reports will be significantly more important as we assess how the economy copes with the restrictions.
Labour market numbers are due out on Tuesday. The unemployment rate is expected to rise from 4.1% to 4.5% which will be a net of 140,000.
Preliminary GDP numbers are due out on Thursday and the economy is expected to have grown by 15.5% in the third quarter after dropping by 19.8% in the second quarter. Strong numbers here could have a subdued impact as they reflect pre-lockdown figures.
ZAR
The South African Rand rode the wave of risk sentiment last week, strengthening against all major currencies as the US election delivered a risk-on bias.
In the absence of any domestic data reports, the ZAR will be influenced by global risk trends and updates on the US elections could move Rand pairs.
President Cyril Ramaphosa is set to address the nation this week which has been described as a "family meeting" – he is expected to raise concerns of a second wave starting in the Rainbow Nation.
AUD
The Aussie Dollar had a stellar performance last week as it benefited from a risk-on sentiment and anti-Dollar movements while the US elections took centre stage.
Risk sentiment is likely to be a theme of the week as the markets settle down following Joe Biden's win in America.
The NAB business confidence index and the Westpac consumer confidence index are both expected to improve this week, the former from -4.0 to -3.0 and the latter to inch up to 108.00 from 105.00.
China will be releasing its CPI and PMI numbers on Tuesday, both of which are expected to fall. The movement could also impact AUD pairs.
NZD
Much like its AUD counterpart, the Kiwi Dollar strengthened substantially throughout the last week.
In the upcoming few days, however, the Reserve Bank of New Zealand (RBNZ) will be making its policy decision. This after adopting a no-changes stance last month, despite hinting at further easing.
On Wednesday, market analysts expect the central bank to keep rates at 0.25% but Governor Orr is expected to unveil funding for a programme that will allow for lower retail lending rates.
US election news will continue to influence the NZD as the demand for higher-yielding currencies will be affected.
---
Contact one of our consultants at forex@sableinternational.com or give us a call on +44 (0) 20 7759 7554 to get started on everything foreign exchange related.
We are a professional services company that specialises in cross-border financial and immigration advice and solutions.
Our teams in the UK, South Africa and Australia can ensure that when you decide to move overseas, invest offshore or expand your business internationally, you'll do so with the backing of experienced local experts.