Benefits of subscribing
Currencies included: USD, EUR, GBP, ZAR, AUD and NZD
Data releases and relevant current affairs for the week
Currency movement forecasts, market analysis and expected data release results
Important events and predicted effects on currencies
Read all our Weekly Market Watch reports
Talks of a vaccine, more Brexit uncertainty and numbers turning red Down Under.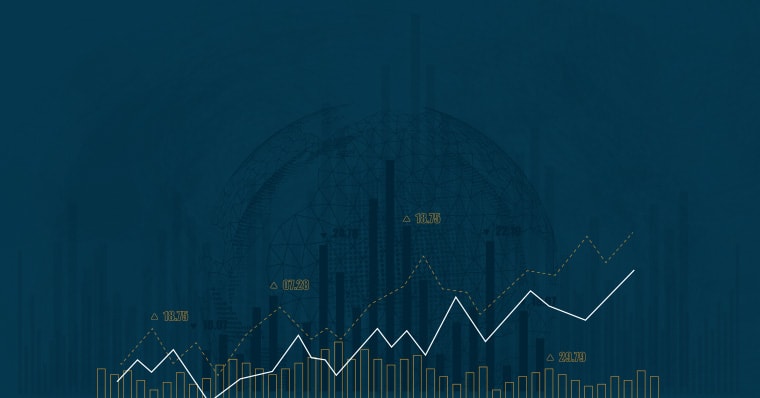 Week starting 12-10-2020
---
USD
Rising positive risk sentiment sent the US Dollar to the bottom of the forex pile last week.
The Dollar took a hit last Wednesday when the World Health Organisation (WHO) made a statement saying that a Covid-19 vaccine could be ready by the end of the year.
The core inflation rate for September is expected to remain at 1.7% year-on-year and the headline figure should rise from 1.3% to 1.5%.
The IMF/World Bank Virtual Annual meeting will take place throughout this week. While it is not expected to move the markets, we might see some hints as to what the Central Bank's plans are going forward.
EUR
The Euro ended last week in the green after it rallied in the first part of the week thanks to better-than-expected business sentiment data, which was enough to stave off negative economic updates and the continued uncertainty surrounding Brexit.
The Euro remains resilient despite the European Central Bank's concerns that it is overvalued.
The Euro's price is expected to be dictated by ongoing Brexit updates, but there is a host of lower-tier economic data releases that will be sprinkled throughout the week, the most important ones being the ZEW economic sentiment for the Eurozone and Germany on Tuesday and the core inflation that is due out on Friday.
GBP
Without a major Brexit breakthrough and with a light week in terms of data, the Pound had a relatively uneventful week. It ended the week as a loser amid continued Brexit uncertainty plaguing the GBP.
The clock keeps ticking for the Euro and Pound as the 15 October deadline approaches.
European Union leaders are set to assess progress on Thursday as UK Prime Minister Boris Johnson seems content to walk away from negotiations if there is no deal by then.
The UK is also releasing its labour market numbers on Tuesday. The unemployment rate is expected to rise from 4.1% to 4.2% in August while the claimant count change is likely to come in at 72,000.
ZAR
Last week was relatively flat for the ZAR thanks to a lack of data reports and any local catalysts.
It was driven and is expected to be driven by counter-currency flows and global risk sentiment.
This week, South Africa will be releasing its retail sales for August, which are expected to climb from -1.1% to 3.5% – a good sign of recovery for the struggling SA economy.
Mining and manufacturing production is expected to climb to 15% and 5.8% respectively for August.
We can expect the ZAR to trade inversely to the US Dollar this week, due to most of South Africa's debt being held in US Dollars and the higher yielding currency trading against the safe haven that is the USD.
AUD
The Aussie Dollar started the week on a horrific note after the Reserve Bank of Australia gave its latest monetary policy and Australian government budget report. Thankfully for AUD traders, it was able to recover on the back of positive risk sentiment.
Labour market data missed expectations last month when it fell from 7.5% to 6.8%. This week the headline figure is expected to check in at 7.0%.
China, Australia's biggest trading partner, will be releasing its trade data on Tuesday and its consumer and producer prices on Thursday. AUD traders should keep their eyes out for these releases, as China's imports seem to be recovering faster than their exports.
NZD
The Kiwi Dollar ended in the red last week following continued speculation of negative interest rates.
The positive risk sentiment was not enough to bring the Kiwi Dollar above water despite Covid-19 restrictions being lifted in Auckland early in the week.
The New Zealand general election is expected to be a non-mover on Saturday as Prime Minister Jacinda Ardern's Labour Party hold a wide lead over the National Party.
Quarterly CPI numbers are due out on Thursday, it is expected that quarter three's prices are going to rise by 0.7% and annual prices could dip to 1.4%.

---

Contact one of our consultants at forex@sableinternational.com or give us a call on +44 (0) 20 7759 7554 to get started on everything foreign exchange related.
We are a professional services company that specialises in cross-border financial and immigration advice and solutions.
Our teams in the UK, South Africa and Australia can ensure that when you decide to move overseas, invest offshore or expand your business internationally, you'll do so with the backing of experienced local experts.