Benefits of subscribing
Currencies included: USD, EUR, GBP, ZAR, AUD and NZD
Data releases and relevant current affairs for the week
Currency movement forecasts, market analysis and expected data release results
Important events and predicted effects on currencies
Read all our Weekly Market Watch reports
Tuesday's presidential election takes centre stage this week, with market risk sentiment expected to drive global currencies.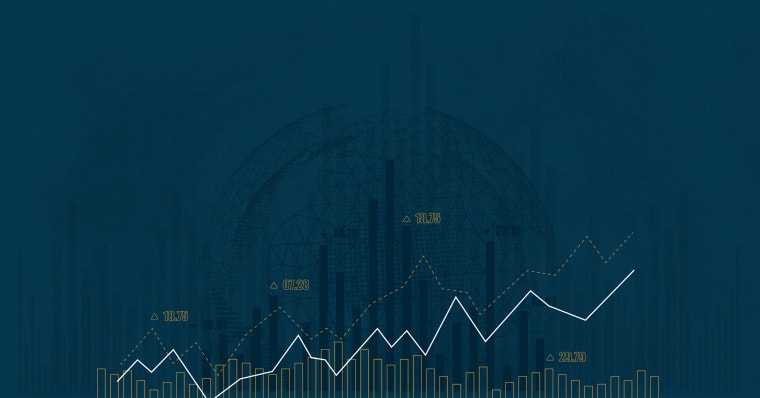 Week starting 02-11-2020
---
USD
US Dollar traders are in for an extremely busy week as the Federal Open Market Committee (FOMC) makes its policy statement on Thursday. Fed Powell is not expected to make any policy changes. The statement will likely take a back seat to the elections this week.
Friday sees the release of US jobs data and the highly anticipated US elections are set to take centre stage. The best case for risk appetite would be an uncontested result, which would ensure a smooth transfer of power.
Non-farm Payrolls (NFP) is expected to show an increase of 510,000 jobs in October while the unemployment rate should fall from 7.9% to 7.7%.
EUR
Negative comments from the European Central Bank (ECB) and new lockdown restrictions weighed on the Euro last week.
Without any major data reports out of Europe, it will largely be down to overall risk sentiment and Euro demand to drive the European currencies' value this week.
Euro downside potential is evident after France and Germany announced their new lockdown procedures and the ECB shared its plan to ease policies in December.
Eurozone retail sales are expected to dip by 1.4% when they're released on Thursday. This could see the Euro take a slight hit when the data is released.
GBP
Without a Brexit deal in sight, the markets will be reacting to the Bank of England's (BOE) possible expansion of its quantitative easing programme.
On Thursday, the BOE will be making its policy decision and analysts don't expect any more negative rate talks until there are some Brexit developments.
Market risk sentiment is expected to drive the markets this week with the US election results set to lead rallies throughout.
Rising Covid-19 cases could also impact global risk sentiment.
ZAR
Last week Tito Mboweni's Medium-Term Budget Policy Statement saw the Rand fall initially but climb in the long run following a three-year suspension of any increases to public sector wages.
This week, risk appetite is expected to drive the markets but locally we can look forward to the ABSA manufacturing PMI for October – it is expected to fall from 58.5 to 57.8.
The Rand should be driven by global risk appetite with the US elections influencing risk taking, as well as the NFP report on Friday and policy decisions from the BOE, RBA and FOMC.
AUD
This week is expected to be an extremely choppy one for the Australian Dollar with the Reserve Bank of Australia (RBA) expected to cut interest rates on Tuesday.
Market analysts anticipate a rate cut from 0.25% to 0.10%, but due to the relative uncertainty surrounding the decision, the Australian Dollar is expected to remain volatile.
Retail sales are expected to jump by 6% for the third quarter when it is released on Wednesday, while the trade balance should show a tighter surplus as imports outpace the exports.
Chinese PMMI data is expected to move the AUD in the short term. There are two releases expected on Monday and Wednesday, respectively.
NZD
Risk aversion caused the New Zealand Dollar to tank last week, but a busy week ahead in the markets is expected to turn things around for the Kiwi Dollar.
New Zealand's quarterly unemployment rate is expected to jump to 5.4% because of the lockdown.
Risk sentiment will also likely guide the NZD this week with the US elections influencing risk taking, as well as the NFP report on Friday and policy decisions from the BOE, RBA and FOMC.

---

Contact one of our consultants at forex@sableinternational.com or give us a call on +44 (0) 20 7759 7554 to get started on everything foreign exchange related.
We are a professional services company that specialises in cross-border financial and immigration advice and solutions.
Our teams in the UK, South Africa and Australia can ensure that when you decide to move overseas, invest offshore or expand your business internationally, you'll do so with the backing of experienced local experts.