Benefits of subscribing
Currencies included: USD, EUR, GBP, ZAR, AUD and NZD
Data releases and relevant current affairs for the week
Currency movement forecasts, market analysis and expected data release results
Important events and predicted effects on currencies
Read all our Weekly Market Watch reports
Top-tier data, downgrades and a potential (final) Brexit deal will be the biggest market drivers this week.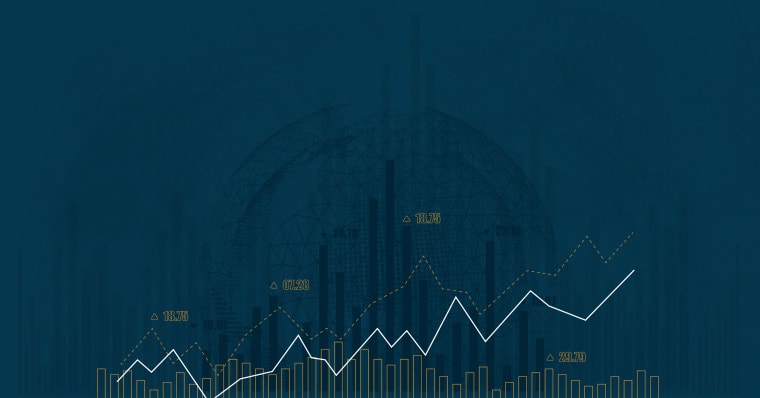 Week starting 23-11-2020
---
USD
The Greenback has experienced some serious volatility following Joe Biden's victory in the presidential elections.
The trend is set to continue with a few top-tier data reports likely to add to the choppy waters.
On Wednesday, durable goods orders for October are expected to rise by 0.8% after a 1.9% climb in September.
Personal spending for October has been forecast to rise by 0.9%, while personal income is anticipated to rise by 0.5%.
The Federal Reserve will also be giving its meeting minutes, which should shake the markets if anything serious is mentioned.
EUR
The Euro took a hit last week after the European Central Bank (ECB) hinted at possible easing in the remainder of the year, but Brexit headlines and Eurozone PMIs are likely to take centre stage this week.

France: Services to slip from 46.5 to 39.2 and the manufacturing PMI is likely to drop from 51.3 to 50.2.
Germany: Services PMI expected to fall from 49.5 to 46.1, while the manufacturing figure should decline from 58.2 to 56.0.
Eurozone: Services PMI has been forecast to fall to 42.2 from 46.9 and the manufacturing figure should fall from 54.8 to 53.2.
A Brexit deal is apparently on the cards for this week, which could bring the European currency a much-needed boost.
GBP
Positive GBP data buoyed Pound pairs last week as Brexit starts to wind down to its final deadline.
Flash PMI reports are due out this week. The manufacturing PMI is expected to fall from 53.7 to 50.5 in November, while the services figure looks set to drop from 51.4 to 43.2.
Strict lockdown measures will continue to impact business activity.
Brexit is expected to be at the forefront of the news for the remainder of the year as optimism grows following EU ambassadors confirming a deal could be finalised soon.
UK Prime Minister Boris Johnson is also set to speak to the European Commission this week.
ZAR
The South African Rand continues its rally along with emerging market currencies on the back of vaccine optimism.
This week, the main influencers for the ZAR will be the inflation report due out on Wednesday and the business confidence index on Friday.
We expect a rise of 0.1% in October for the former and we are likely to see fourth quarter business confidence rise to 27 from 24.
South Africa fell deeper into junk status last week after another downgrade from Moody's and Fitch. This on the back of the pandemic's deteriorating effect on South Africa's finances.
AUD
The Australian Dollar will need risk sentiment to drive its value this week in the absence of top-tier data reports.
The Reserve Bank of Australia's Guy Debelle will be talking monetary policy on Tuesday following the Reserve Bank's concerns over the strength of the AUD and possible negative interest rates.
Australia and China trade tensions can impact demand for the AUD this week. Pandemic-related updates should also affect the Aussie Dollar.
NZD
Much like its trading partner, the Kiwi Dollar will look towards risk appetite to drive its price this week.
The most important release for the NZD this week will be the Reserve Bank of New Zealand's (RBNZ) financial stability report which is due out on Tuesday.
All eyes will be on the RBNZ after it hinted at negative interest rates and it will be looking at the report for ways to stimulate the economy.
The strong NZD is expected to remain volatile this week as we assess how eager the RBNZ will be to enforce negative interest rates.

---

Contact one of our consultants at forex@sableinternational.com or give us a call on +44 (0) 20 7759 7554 to get started on everything foreign exchange related.
We are a professional services company that specialises in cross-border financial and immigration advice and solutions.
Our teams in the UK, South Africa and Australia can ensure that when you decide to move overseas, invest offshore or expand your business internationally, you'll do so with the backing of experienced local experts.