Benefits of subscribing
Currencies included: USD, EUR, GBP, ZAR, AUD and NZD
Data releases and relevant current affairs for the week
Currency movement forecasts, market analysis and expected data release results
Important events and predicted effects on currencies
Read all our Weekly Market Watch reports
The week ahead will feature a slew of major central banks announcing their policy decisions, with the US presidential election and Brexit continuing to sway the markets.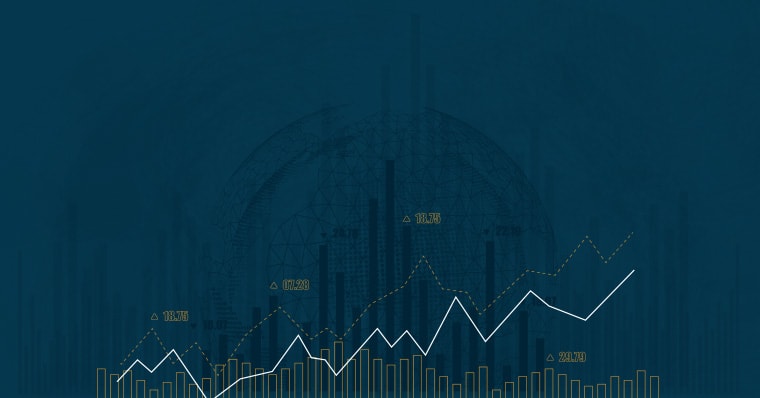 Week starting 26-10-2020
---
USD
The US Dollar is experiencing a rollercoaster of volatility with the US Presidential elections at the forefront of the news and the 3 November election date fast approaching.
This week, the durable goods order for September is expected to improve by 0.4% after gaining by the same amount last month.
Then on Thursday, the GDP growth rate advance for the third quarter is expected to recover by a staggering 30% after falling by 31.4% last quarter.
On Friday, personal income and spending is likely to improve – the former should climb by 0.4% after a 2.7% decline in September while the latter looks set to increase by 0.8%.
EUR
The European Central Bank (ECB) will be making its policy announcement on Thursday, along with quarter three preliminary GDP releases for the major European economies.
On Thursday, the ECB is also expected to maintain its 'wait and see' attitude as a second wave of infections begins to fly through the continent. Analysts expect Lagarde to hint at more easing in December to assist with growth in the Eurozone.
On Friday, GDP readings are due out. Any major misses are expected to have a significant impact following the PMI disappointments last week.

France: Expected 15.1%, previous -13.8%.
Germany: Expected 7.2%, previous -9.7%.
Spain: Expected 13.5%, previous -17.8%.
Eurozone: Expected 7.5%, previous -11.8%.
Italy: Expected 11.0%, previous -12.8%.
GBP
The UK is set to print some low-tier data this week, which will likely take the backseat should there be any Brexit-related updates.
Nationwide house prices, CBI realised sales, mortgage approvals, BRC shop price index and net individual lending are all due out this week. None are expected to make an impact on their own but a consistent positive or negative tone will lead to a shift in the Pound's value.
The continuation of the Brexit negotiations is expected to be priced into the market.
The Pound will likely take cues from overall risk sentiment with big GDP releases coming from the US and Eurozone as well as the BOC, BOJ and ECB policy statements this week.
ZAR
The South African Rand will be on high alert in the coming week with plenty worldwide factors at play, as multiple major central banks are set to make their policy decisions.
This week, the ZAR will largely be taking cues from overall risk sentiment and counter-currency flows.
The Rainbow Nation will be releasing its unemployment rate for the third quarter. It is expected to check in at 26%.
The Medium-Term Budget Policy Statement is set to be released by Tito Mboweni on Wednesday. Traders should keep their eyes and ears peeled for any shocking news but for the most part it should all be priced into the market already.
AUD
The Aussie Dollar will be printing a few high-impact reports this week as quarterly inflation numbers for the second quarter are released.
Consumer prices dropped by 1.9% in the second quarter thanks to pandemic-related restrictions. This week analysts expect to see a price growth of 1.4% in the third quarter and annual prices climbing by 0.6%.
The Reserve Bank of Australia (RBA) will be printing its policy statement next week with large expectations of a November rate cut. This week's data is likely to influence the RBA's decision.
The 5th Plenum of the Communist Party of China will be gathering this week as they prepare to lay out their social and economic development plan for 2021-2025. Optimistic tones will alleviate concerns of the global pandemic and encourage investor risk-taking.
NZD
The Kiwi Dollar took big hits in the first part of last week but recovered well in the second half of the week thanks to counter-currency flows.
There are no major data reports scheduled for New Zealand in the coming week, meaning traders will have to take the New Zealand Dollar as a high-yielding risk-on trade for the next few days.
On Monday, the trade balance is expected to show a deficit of NZD 800 million for September.
Then on Thursday, ANZ Bank New Zealand's business confidence is expected to improve from -28.5 to -14.5 in October, on the back of Jacinda Arden's re-election.

---

Contact one of our consultants at forex@sableinternational.com or give us a call on +44 (0) 20 7759 7554 to get started on everything foreign exchange related.
We are a professional services company that specialises in cross-border financial and immigration advice and solutions.
Our teams in the UK, South Africa and Australia can ensure that when you decide to move overseas, invest offshore or expand your business internationally, you'll do so with the backing of experienced local experts.