Benefits of subscribing
Currencies included: USD, EUR, GBP, ZAR, AUD and NZD
Data releases and relevant current affairs for the week
Currency movement forecasts, market analysis and expected data release results
Important events and predicted effects on currencies
Read all our Weekly Market Watch reports
In a week of light data releases and maintained vaccine confidence, better-than-expected performances extend a stretch of eased market volatility.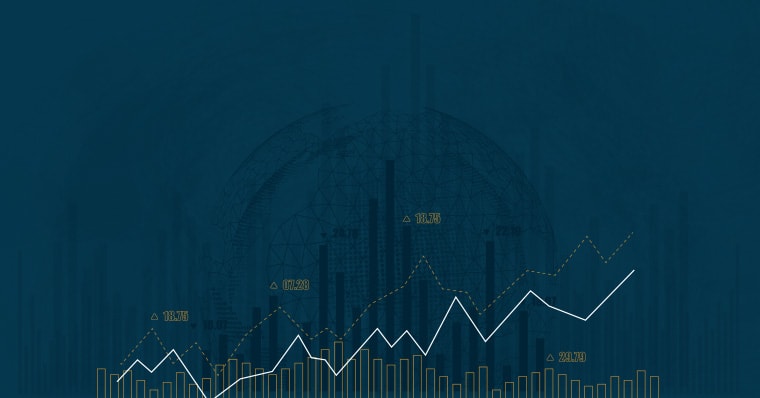 Week starting 30-11-2020
---
USD
The US Dollar remains under pressure as risk sentiment continues to drive the markets.
Better than expected economic updates from the US and positive movement towards Biden's transition to the White House allowed the Greenback some breathing room in what was a turbulent week for the Dollar.
This coming week, the headline report will be US jobs data, as November's non-farm payrolls is expected to check in at a 500,000 jobs increase – which would see the unemployment rate drop from 6.9% to 6.8%.
At the same time, the October balance of trade deficit is anticipated to widen from USD 63.9 billion to USD 65 billion.
EUR
The Euro gained slightly against its major counterparts last week as business-related data beat expectations.
This week, lower-tier data from Europe is all that we have on tap.
However, general risk sentiment, updates on a Covid-19 vaccine and Brexit negotiations should drive the price of the Euro.
Germany retail sales is expected to rebound by 1.1% alongside another 10,000 job losses for November.
GBP
The Pound Sterling rose in the first half of the week but difficulties with Brexit caused the GBP to fall and end the week in the red against the rest of the major currencies.
Focus will turn to counter currency action in the absence of domestic data reports out of the UK as officials from both the UK and EU say that this week is the final one for Brexit negotiations.
Strict lockdown measures will continue to impact business activity.
With just one month until the UK leaves Europe, rising odds of a Brexit deal could clear up uncertainties.
ZAR
The South African Rand seemed to be undisturbed by a further downgrade from ratings agencies Moody's and Fitch.
Both pushed South Africa's credit rating one notch further into junk status and maintained their negative outlook.
Moody's commented on the weakening fiscal policy, while Fitch highlighted the government's debt burden.
The Rand has been trading in a tight range for the last few weeks as we wait on counter-currency action and vaccine updates to drive the ZAR.
AUD
The Aussie Dollar took top spot last week as it rode the wave of positive risk sentiment following optimism regarding vaccines and better than expected business sentiment data.
The Reserve Bank of Australia (RBA) will be making its statement this week after cutting rates and introducing their bond-buying programme in last month's rate decision.
Then, on Wednesday, the third quarter GDP is expected to check in at -4.7% after recording -6.3% in the second quarter (year-on-year).
NZD
The Kiwi Dollar also had a stellar week as New Zealand's data reports beat expectations and positive commentary from the Reserve Bank of New Zealand (RBNZ) officials pushed the NZD higher.
Counter-currency flows are likely to drive the Kiwi Dollar's strength this week in the absence of domestic data releases.
China and Australia will be making some larger releases and the US jobs data is due out at the end of the week, all of which are expected to move the NZD's value.

---

Contact one of our consultants at forex@sableinternational.com or give us a call on +44 (0) 20 7759 7554 to get started on everything foreign exchange related.
We are a professional services company that specialises in cross-border financial and immigration advice and solutions.
Our teams in the UK, South Africa and Australia can ensure that when you decide to move overseas, invest offshore or expand your business internationally, you'll do so with the backing of experienced local experts.