Benefits of subscribing
Currencies included: USD, EUR, GBP, ZAR, AUD and NZD
Data releases and relevant current affairs for the week
Currency movement forecasts, market analysis and expected data release results
Important events and predicted effects on currencies
Read all our Weekly Market Watch reports
The US election and a volatile final Brexit stretch will be the primary drivers of global trends over the next week.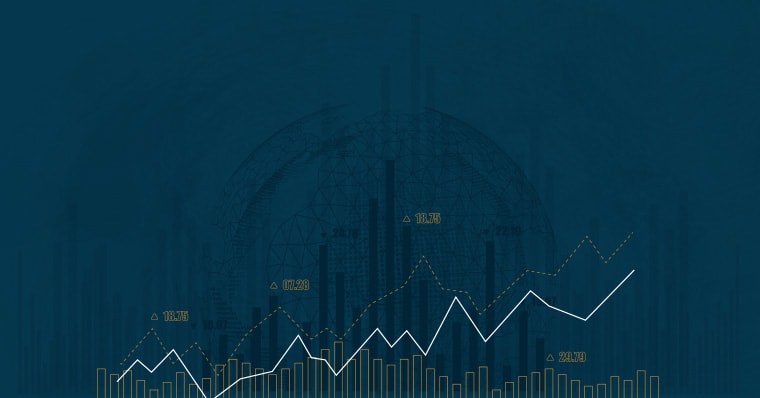 Week starting 19-10-2020
---
USD
The USD had a rather volatile last week with ongoing uncertainty surrounding the Presidential debate, which is set to continue Thursday.
In a week that is rather light on trading data, the USD will take cues from general market sentiment and any progress on the Covid-19 vaccine.
Flash PMI figures are due out on Friday with the manufacturing figure set to remain at 53.2 and the services PMI set to decrease from 54.6 to 54.1.
EUR
The European Central Bank's (ECB) Governor Christine Lagarde will be giving the opening remarks at the ECB's conference later today. She is expected to hint at fiscal and monetary support plans going forward.
On Thursday, Germany will release its GfK consumer climate which is expected to worsen from -0.16 to -3.0 in October, while consumer confidence for the Eurozone is expected to fall from -13.9 to -14.6 later that day.
Any progress on Brexit negotiations is expected to support demand for the Euro, while market catalysts like the US Presidential debates and vaccine updates will continue to drive market prices.
GBP
The British Pound was largely driven by Brexit news last week after UK Prime Minister Boris Johnson said that negotiations had effectively ended.
The UK will be releasing its inflation data on Wednesday, which is expected to climb by 0.4% year-on-year for September.
On Thursday, we expect a sharp decline in the GfK consumer confidence for October with analysts anticipating to see the headline figure check in at -26.
Finally, on Friday, September's retail sales are expected to rise by 0.5%. Any progress on Brexit negotiations will likely move GBP pairs, with debate news and vaccine progress continuing to drive market prices.
ZAR
Last week, the South African Rand rode the wave of risk sentiment as the market continued to jump around on the back of Brexit and US Presidential uncertainty.
With petrol and diesel prices set to fall at the end of the month, the ZAR benefitted against the USD as it improved from the 16.70 range to 16.51 in early trade on Monday.
Without much data on tap for the Rand this week, it will continue to move against its counter currencies and risk sentiment is likely to drive the high-yielding Rand.
AUD
It looks like it is going to be a busy week for the AUD with the Reserve Bank of Australia (RBA) releasing its meeting minutes and a dump of data coming out of China, which could stir up the AUD pot.
RBA Deputy Governor, Guy Debelle, is set to give a speech on Wednesday wherein he could provide clues as to how soon the central bank will implement its policy changes after Governor Lowe hinted at extending its bond purchasing programme.
On Thursday, Australia will be releasing its PMI numbers for October which should give insight as to how the economy has fared under lockdown.
The AIG manufacturing index is expected to climb from 55.4 to 55.6 while the market services PMI should climb to 51.0 from 50.8.
NZD
The New Zealand Dollar has been kept back by ongoing interest rate speculations and economic recovery concerns.
This week, the NZIER business confidence is expected to show a sharp drop for the third quarter with market experts predicting a fall of up to 60%.
New Zealand's quarterly inflation is expected to increase by 0.9% for the third quarter of the year, which will follow a drop of 0.5% in the second quarter of the year.
Jacinda Ardern's Labour party scored 49% of the votes and 64 of the 120 seats of parliament as she resumes her reign for the second consecutive term.
China
Chinese data is expected to impact the AUD and NZD due to trade ties between the countries.
Chinese GDP is expected to slow down to 3.3% for the third quarter of the year after an increase of 11.5%.
Fixed asset investment is also expected to rise by 0.7% after dropping by 0.3%.
Chinese retail sales are expected to climb by 1.7% in October after a measly improvement of 0.5% in August.
The Chinese unemployment rate is expected to fall by 0.1% to 5.5% for September.

---

Contact one of our consultants at forex@sableinternational.com or give us a call on +44 (0) 20 7759 7554 to get started on everything foreign exchange related.
We are a professional services company that specialises in cross-border financial and immigration advice and solutions.
Our teams in the UK, South Africa and Australia can ensure that when you decide to move overseas, invest offshore or expand your business internationally, you'll do so with the backing of experienced local experts.