New scholarships are open for African students, including a sibling reward programme.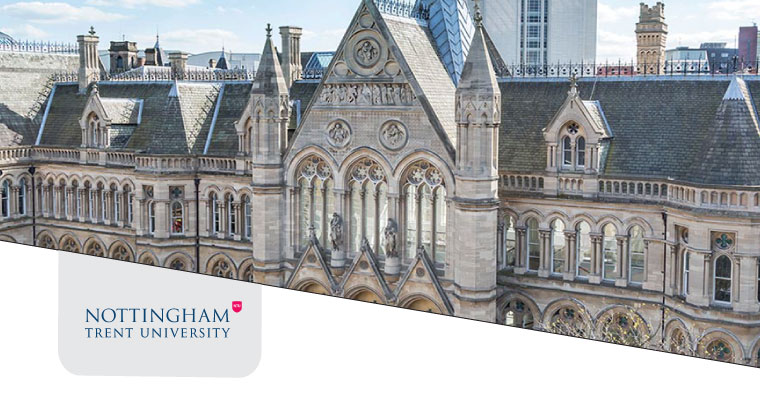 Established in 1843, Nottingham Trent University (NTU) has a long history of unlocking potential, breaking down barriers and making a real difference to lives around the world.
With over 40,000 students and staff spanning five university sites, NTU is one of the largest and most influential higher education institutions in the country.
NTU's scholarship scheme for September 2023 is now open for applications. Once you have an offer to study at the university in September 2023, you can apply through their online application form.
NTU scholarships come with great benefits which will improve students' experience and provide invaluable skills. Scholarships will provide:
A tuition fee reduction
Joining a community for networking and socialising
Opportunities for volunteering and work experience
In order to apply students only need to submit one application form. Within the application, students need to complete one 500 word essay where they include details of their achievements, interests and academic accomplishments.
There are a range of scholarship open to all new African students:
NTU Excellence scholarships
The NTU Excellence Scholarships are worth 50% or 25% off your tuition fees. These are awarded to undergraduate and postgraduate students who can demonstrate excellent academic achievement and the potential to contribute to the university community.
International scholarships
The international scholarships are worth up to £3,000 and are awarded competitively to students who show a strong commitment to their studies.
Regional and Subject scholarships
Our regional and subject scholarships range from £4,000 to 50% of your tuition fee. We also offer GREAT scholarships in partnership with the British Council.
Sub-Saharan Africa Siblings Loyalty Reward
You may be eligible for a one-off 25% fee reduction for the first year of your studies at NTU if:
you and your sibling are thinking of studying at NTU, or
you have a sibling who is already studying here, or
you have a sibling who has graduated from NTU within the last five years
High Achievers Award
The High Achievers Award offers a fee reduction of up to £3,000 for students from Sub-Saharan Africa. To be eligible students must have:
An offer to study one of our full-time masters courses
Achieved a 1st class degree from their home university
To apply students will need to submit a scholarship application form and will need to tick the box which states they want to be considered for the High Achievers Award.
Please note this award has an earlier deadline of 1 March 2023. Students can still apply for the main scholarship scheme after the High Achievers Award is closed.