The University of Bradford is providing several scholarships for MSc Applied Computer Science and Artificial Intelligence and MSc Engineering Management for international students for the September 2023 intake.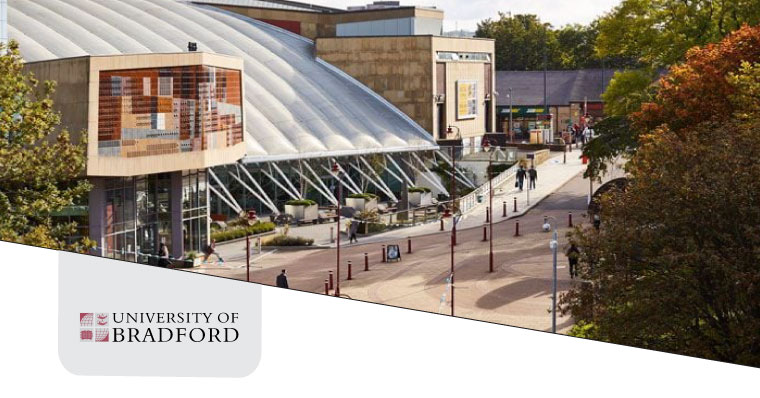 The University of Bradford is an esteemed university located in the multicultural city of Bradford, in the north of England.
Their campus has views of the city and countryside, with a mix of modern and historic buildings. They have a diverse and inclusive community, with students from over 150 countries.
The institution is renowned for research and teaching, offering a wide range of undergraduate and postgraduate programmes across an array of subject areas, including business, engineering, and health sciences.
Scholarship opportunities
Each year, the University of Bradford grants several scholarships that do not require repayment to students from the UK, EU, and around the world based on their academic achievements, personal situations, or financial difficulties.
The computer science and engineering degrees offered by the university are renowned. Students can use the latest equipment and facilities and have opportunities for practical experience through internships and industry placements.
These courses are created to provide students with the necessary knowledge and skills to pursue a variety of careers in technology, such as software engineering, artificial intelligence (AI), cybersecurity etc.
Scholarship for MSc Applied Computer Science and Artificial Intelligence
This course offers scholarships of £6,000 to international students who are enrolled full-time.
The scholarship will be awarded in the form of a reduction in tuition fees.
Scholarship for MSc Engineering Management
All international students who pay for their own studies will earn a tuition fee discount instantly.
International students will be awarded £7,500
Home students will be awarded £2,000
Deadlines:
Deposit deadline: 25 June 2023
A confirmation of acceptance for studies (CAS) document – 2 July 2023