Letter of wishes
A letter of wishes is an informal letter to the guardians or trustees of your will, or your pension provider, providing guidance as to how you would like your assets to be distributed or how they should exercise their powers. It is not intended to be legally binding, but simply a guide.
The letter can set out details as to who should receive particular items and, in some cases, clearly identify the item. It may refer to special arrangements concerning the funeral service. However, you should always be aware that guidance concerning funeral arrangements should be given far in advance, as it may be some time before the will or letter of wishes is found.
It may also contain guidance to the guardians of minor children, concerning how you might want your children brought up in terms of education, religion or residence.
It is usually better to keep these specific requests in a separate document from the will so that they can easily be amended should the need arise.
Severance of joint tenancy
Property can be held jointly in two different ways: Joint tenants or tenants in common. It is important to know how each property you own is held and whether restrictions, cautions or spousal rights have been registered against the property.
Joint tenants
Most married couples own property as joint tenants. Upon the death of one party, the surviving owner owns the whole property outright.
Tenants in common
The alternative is to own the property in joint names as tenants in common. Here, each registered owner owns a 'share' of the property that does not automatically pass to the survivor. In the absence of a formal document stating the relative percentage shares, the court will assume a 50% share for each. It is important for co-habitants, who have unequally contributed to the purchase of a property, or parents, who have loaned their child a lump sum to purchase a property with a third party, to find out whether the property is owned as joint tenants or tenants in common.
We can make enquiries with the Land Registry and obtain an official Office Copy Entry (and plan) of your property to confirm how your property is held. We are also able to prepare the document required to change from joint tenants to tenants in common.
Power of attorney
Power of attorney is a legal document that gives one person the power to act for you in the event that you are unable to. The person that you nominate can have broad or limited legal authority to make decisions about your property and finances. There are different types of power of attorney that are used depending on your specific circumstances. It is a good idea to nominate someone that you trust to act as your attorney, as it ensures that your affairs will be properly looked after.
Find out more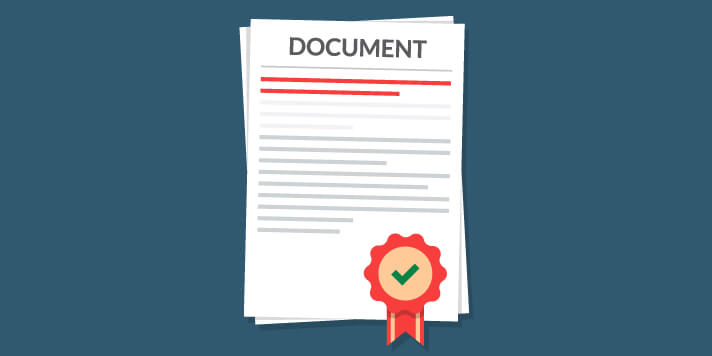 Personal assets log
Do your loved ones know where you keep your important papers? Do they know the full scale of your assets? Nowadays, hard copies of bank accounts and assets are seldom available. Our financial statements, accounts and information are accessed online, often with different usernames and passwords. This can make it extremely difficult to access the full range of an individual's assets.
Most information is held "in the cloud" and could easily be lost after death. A personal assets log is an essential tool in the valuation of your estate. We can assist you in not only preparing a will and assigning lasting powers of attorney, but also in discussing your storage options. We provide a free personal assets log so that when the time comes, your executor or appointed attorney knows where to look to begin sorting out your affairs.
The role of an executor is to value your whole estate and present the deceased's most recent original will to probate after paying any debts, taxes and funeral expenses. If the executor has no idea as to the location of the original will or the total scale of the estate, there will be delays to the administration of the estate. Beneficiaries will then have to wait even longer to receive their inheritance.
Executors who access an online account without first obtaining a grant of probate should tread with caution. Unless specifically allowed by each individual account, they could be committing an offence under the Computer Misuse Act 1990 if they access online assets using the deceased's passwords. The same applies to those acting under a lasting power of attorney. An attorney cannot manage the financials of the donor if they do not know what they are or where they are located.
Living wills
A living will is not a legally defined term but is used to cover two types of documents: Advance decisions and advance statements. These are two very distinct documents and you should consider carefully which one you wish to have prepared. Both documents make provisions for when you are unable to communicate with medical professionals about medical treatment.
If you do not have mental capacity, whether due to dementia, stroke or an accident, then your doctors are under an obligation (ethical and legal) to act in your "best interests". The only exception to this is if you have an advance decision refusing treatment in place. As long as this document is valid and applicable to your current medical condition, then the doctors must accept it as an instruction for treatment.
An advance statement, however, is not legally binding and only needs to be 'taken into account' by medical professionals. It is mainly used to give a more general statement and guidance about your preferred care and treatment, i.e. if you have religious beliefs that alter what kind of treatment you receive.
The Mental Capacity Act of 2005 introduced a Lasting Power of Attorney (LPA) for health and welfare, which allows a person to appoint an attorney to make decisions concerning their care and treatment if they are unable to do so themselves.
Clients will need to seek advice if an LPA has been made before or after a living will, as in many cases the earlier document will no longer be applicable. Likewise, the Mental Capacity Act also has implications for living wills that relate to life sustaining treatment made prior to October 2007.
Wills storage
Once you have executed your will, it is important that the original is kept securely and your family can locate it when necessary. The original will is needed to obtain probate; only in very rare circumstances is a copy acceptable.
You must not staple anything to the original will or punch holes in it. It is also important to ensure the original is not damaged or defaced, otherwise the Probate Registry may decide that an attempt has been made to revoke the will and refuse to allow it to probate. This could lead to an earlier will being admitted or you being considered as dying intestate.
After you have taken the time, effort and expense to have your will properly prepared, you must think carefully about its long-term storage. Keeping your will at home may not be the best solution. There is always a risk it may be affected by fire, theft, water damage, accidental disposal, beneficiaries with ill intent or some other unforeseen factor.
We understand the danger of these risks and the importance of secure long-term storage. We offer a variety of storage solutions to suit your needs.
These are as follows:
Principal Probate Registry, London
As your agents, we will attend the Principal Probate Registry (High Holborn, London) and deposit your will.
A Certificate of Deposit is issued by the Probate Registry with your unique reference number and sent directly to you.
Prepare your Corporation Tax return and its supporting workings
As testator, you are able to access your will during your lifetime. Your executor(s) can only gain access upon receipt of your certified death certificate and they will need to accompany this with proof of their identity.
The cost is £70, including a £20 issue fee paid to the Probate Registry.
Register the location of your will with Certainty, the National Will Register
You store your will separately and the details of the location of the original will are registered with Certainty.
Executors with a valid copy of your death certificate, as well as proof of identity, can search the Certainty register to find out if the location of your original will has been registered.
Certainty do not hold a copy of your will. They only record details of the testator's name, the date the will was signed, details of the executor(s) and where the will is located.
The cost is £40, including a £30 fee payable to Certainty.
More information on wills
We use cookies to provide the best website experience for you. Using this website means that you agree to this. How we use cookies Close