Four cities, endless opportunities...
Chart your route to global citizenship
There will be exhibitors covering the following topics:
Australian visas and migration
Australia is a popular choice for immigration thanks to its high quality of life. Get assistance and advice for all aspects of Australian migration and visas – Skilled, Partner, Dependant and Student.
British citizenship and immigration
British nationality law is extraordinarily complex. Expert advisers can help you detemine whether you qualify for British citizenship or assist with UK visas and immigration.
Citizenship- and residency-by-investment
Enjoy the exclusive privileges that dual citizenship and international investment can provide, such as visa-free travel, reduced tax burdens, and the ability to expand your business internationally.
Study abroad advice and applications
Open up your world with a global education. Speak to the official, in-country representative for over 250 international education institutions and get assistance with your applications and student visa.
Offshore real estate investment
Real estate investment outside of South Africa truly is attainable. Grow your wealth through investment in leading global economic centres and hedge against inflation.
Global tax advice
Comprehensive tax services and advice for both South Africans at home and abroad and anyone with an SA income. From tax registrations, returns, SARS correspondance and to international tax guidance.
Cross-border wealth management
A global financial service provider authorised in multiple jurisdictions, with an understanding of the local and international investment market, uniquely situated to fulfil the needs of globally mobile clients.
Forex and payments out of SA
Foreign exchange experts in private and corporate currency solutions. The team can assist with a range of international money transfers and payments, including RA encashment upon emigration.
All the expertise you need to internationalise yourself, your wealth, or your business, all in one place. And, best of all, tickets are free.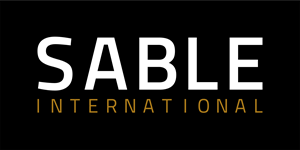 Cross-border financial and immigration experts
We have over 20 years of experience helping businesses and private individuals with international interests, offering full-service solutions through our citizenship, residency, wealth, tax and forex divisions. If you're ready to embark on your journey to global citizenship, we're here to help.
Book your ticket
Select your city below to book your free ticket. The Expo will run throughout the day, so you can stop by any time that is convenient for you. All exhibitors will be in one central location and available to discuss your needs around citizenship, emigration or offshore investment.
Please note: below are the tickets for
general admission
to the Global Citizenship & Emigration Expo. If you'd like a one-on-one UK nationality consultation, please rather book your place
here
.
Do you have any questions?
;