We are Sable International
We are experts in helping small to medium-sized businesses, private individuals and clients with international interests. These clients are often global citizens with family, offices, suppliers, clients, property or wealth overseas.
We've built a business out of specialising in cross-border financial and immigration advice and solutions. Whatever you need, we can tailor a solution that will help you or your business maximise outcomes in the shortest time possible.
We offer holistic, full service solutions through our citizenship, residency, wealth, tax and forex divisions for those looking to internationalise themselves, their wealth or their business.
What we're covering in the seminar
Our presentation will give you a high level overview of some of the best options for acquiring a second citizenship or residency. We also look at some of the important tax, wealth and money transfer implications involved in these programmes.
After the seminar, you can book one-on-one consultations with any of the relevant advisors to go into more detail.
Considerations when investing abroad
Investing offshore is key when it comes to preserving and securing your financial future. If you are considering working overseas, leaving the country before or after retirement, or want your children to study abroad, offshore investing should be part of your long-term financial plan.
Discover the tax implications of investing abroad as well as other considerations such as succession planning, currency needs and accessibility. Cross-border financial planning experts cover how you can achieve long-term growth and security in your financial future through effective offshore investment.
Financial emigration and forex
If you're planning on relocating, financial emigration from South Africa can help you access and transfer your financial assets (like retirement annuities, pensions and provident funds) out of the country. Whether financial emigration is right for you will depend on what kind of retirement savings and assets you hold.
All South Africans have the annual R1 million single discretionary and R10 million (which requires a SARS tax clearance certificate) foreign investment allowances. These can be used for foreign investment and asset transfer without having to financially emigrate. However, if you have a retirement annuity that you would like to cash in, then financial emigration is the only option.
Taking money out of South Africa can be complex; working with exchange control regulations and knowing how much money you can transfer requires expert knowledge and understanding. We have years of industry experience and we know how to make the process of transferring money internationally as convenient and cost-effective as possible.
Malta and Cyprus Individual Investors Programme
Malta and Cyprus offer two of the most attractive citizenship-by-investment programmes. Investing in Malta can grant EU citizenship within 18 months and visa-free access to 182 countries including the UK and US.
Cyprus offers an even faster route to EU citizenship – as little as six months. Its citizenship-by-investment programme is well-suited to families and, once granted, citizenship is valid for life and can be passed down for generations.
We'll be covering the benefits and requirements of both country's programmes so you can see which is best suited to your circumstances.
Montenegro residency-by-investment programme
Montenegro might be small, but it has a lot to offer. With its natural beauty overlooking the Adriatic Sea, traditional Venetian villages and friendly locals, this nation is becoming a magnet for tourism and business-focused economic investment.
Foreign investors can obtain a Montenegro residency in as short as six months from the date of application, and there's no language test required. In addition, Montenegro has one of the lowest personal income taxes in the world, at only 9%.
Portugal's Golden Visa and NHR programmes
You can gain Portuguese – and European – residency for yourself and your family by investing in Portugal. This leads to a sound property investment and residency rights for you and your immediate family in a stunning European country, eventually resulting in Portuguese citizenship. Another advantage of this programme is the low minimum-stay requirements, averaging only a few weeks each year.
The Non-Habitual Residence (NHR) programme was introduced in Portugal in 2009. Its aim is to attract foreign investment to the country by offering attractive tax benefits to incentivise expats to consider retirement in Portugal. The programme offers a 10-year tax break on qualifying foreign income – including private pensions and company dividends.
Our service covers everything from property selection and management, to opening your bank account, tax advice and fiscal applications. Find out how the Golden Visa and the NHR programme can benefit you.
Australian immigration options
Australia is a popular choice for immigration from South Africa thanks to its high quality of life, prosperous economy and diverse population. The country is already home to tens of thousands of expats from all over the world. Offering a similar climate and lifestyle to South Africa, this destination can make an international move feel less daunting.
There are a very wide range of visa routes and options for Australian immigration and determining your route can be unclear and complex. We're world leaders in Australian immigration and citizenship. Our Australian-based registered migration experts can help you find the right visa and give your application the greatest chance of success.
If you own and run a successful business, the Business Innovation visa might be just what you're looking for. It's valid for four years and three months, and allows you and your family members to live, study and work in Australia, and eventually be eligible for permanent residence.
British citizenship and immigration
The UK remains a popular immigration destination for South Africans. British nationality law is extraordinarily complex and many people who have claims to British citizenship are unaware of their rights. We have over 20 years of experience in British nationality, Irish nationality and UK immigration.
Our team works under the guidance of Philip Gamble, the world's leading expert on the subject. Discover how we determine whether you or your family has a claim to British ancestry and how we can help you on your journey to British citizenship.
Grenada citizenship and the E-2 American visa
Grenada is a beautiful country of lush, tropical forests, stunning waterfalls and gorgeous sandy beaches. While it has much to offer residents, the Grenadian Citizenship-by-Investment Programme doesn't require you to live in or visit the country to apply.
Grenada is the only Caribbean country with visa-free access to China. It also has a citizenship-by-investment programme and an E-2 Investor Visa Treaty with the US, meaning Grenadian citizens are eligible to apply for a non-immigrant visa.
Learn the benefits of Grenada's citizenship-by-investment programme, and how your Grenadian passport will give you access to the American E-2 Treaty Investor visa, letting you expand or invest in a US business.
American EB-5 Investment Visas
The EB-5 Investor Visa offers one of the fastest and most robust routes to permanent US residency. This programme includes immediate family and, because it is a nationwide federal scheme, it offers the right to residency in all states, including Texas and Florida, which are free of state-level income tax.
The EB-5 visa gives the holder access to the public education system at all age levels, but the USA is also home to thousands of private schools, many of which are multi-lingual and provide a route to some of the highest-ranking universities in the world. It's one of the fastest routes to permanent US residency and citizenship for you and your family.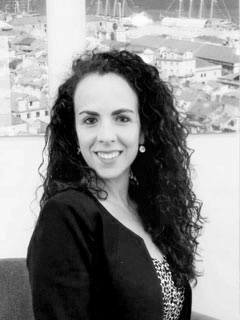 Cláudia Mendes
International Financial Planner
Cláudia Mendes
International Financial Planner
Cláudia grew up in Welkom, South Africa, before moving to Gauteng to study at the University of Johannesburg.
She obtained a BCom (Hons) in Financial Planning as well as an Advanced Postgraduate Diploma in Financial Planning. She is a Certified Financial Planner® and a member of the Financial Planning Institute.
Cláudia began her career at large financial planning firm and ultimately spent 11 years there. She subsequently relocated from South Africa to Lisbon, Portugal. She is responsible for providing advice around cross-border planning, including relevant investment products and regimes.
She aspires to living a balanced life by being active and spending time with her husband and family.
Download Claudia's Wealth brochure.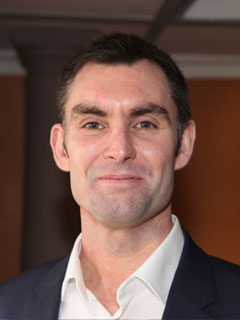 Mike Abbott
Director: Sable Wealth
Mike Abbott
Director: Sable Wealth
Mike grew up and was educated in South Africa, after which he began his career at Investec Private Bank.
In 2006, Mike founded the property and lending advice division of Sable International. He now runs the business and is head of the investment committee.
He loves sport, mostly triathlon and golf. He is a trained NLP Practitioner and an avid reader of all things relating to economics. He is married and has two children.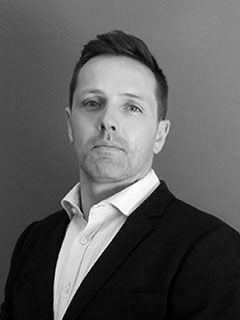 John Dunn
Director: Citizenship and Immigration
John Dunn
Director: Citizenship and Immigration
John joined Sable International in 2008 and has managed multiple divisions during his time with the company.
He has over a decade of experience in immigration, citizenship and residency-by-investment. He combines that with a background in sales, marketing and management to ensure that Sable International is the go to for all things relating to citizenship and immigration around the world.
Outside of work, John is dedicated to his young family. He enjoys fitness activities and loves the outdoors.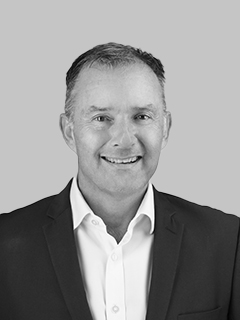 Andrew Rissik
Managing Director - FX and Investment Migration
Andrew Rissik
Managing Director - FX and Investment Migration
Andrew grew up in South Africa, where he was schooled at Michaelhouse after which he completed his education at the University of Stellenbosch.
He served as an officer in the South African Navy before completing his management training with the McCarthy Group.
He established a company that facilitated the investment of UK client money into the emerging South African property market. He successfully sold his interests before being appointed to head up Sable International's forex team.
Andrew is a keen sailor who has competed internationally and spends many weekends away either sailing or enjoying the outdoors with his wife and two children.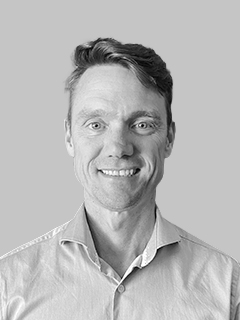 Sam Hopwood
Director: Australia and Oceania Region
Sam Hopwood
Director: Australia and Oceania Region
Sam is a registered migration agent and a member of the Migration Institute of Australia.
Sam studied as an undergraduate at the University of Newcastle, NSW and later completed the postgraduate certificate in immigration law at Victorian University. He has worked in the area of Australian immigration law for 14 years and has helped thousands of people relocate to Australia.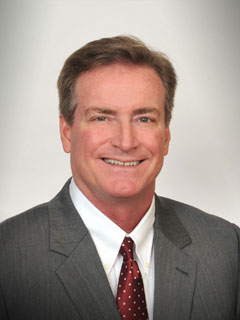 Kirk Eicholtz
CEO and founder: Christian Tyler Properties
Kirk Eicholtz
CEO and founder: Christian Tyler Properties
Prior to forming Christian Tyler Properties (CTP), Kirk had a distinguished legal career and was well known in the real estate development community.
Since CTP's inception in 1995, Kirk has directed all strategic and operational decisions. CTP develops and re-develops commercial properties throughout Florida and, more recently, has expanded its development efforts to focus on the Southeast United States.
CTP has been a part of the development team of over 4,000,000 square feet of retail, office, and industrial space, as well as numerous large-scale, multi-family residential communities.
Kirk has vast experience in both typical "ground up" commercial real estate development, as well as in buying distressed properties from community, local and regional financial institutions and repositioning them in the marketplace.
Book your seat
Select your city below to book a spot for the seminars or a one-on-one consultation with our citizenship and residency experts. You can also email us at info@sableinternational.com or call us on +27 (0) 21 657 2120 if you have any questions.