How we help you start life in Portugal
How we help you start life in Portugal
Moving overseas is stressful enough as is – let us make the process easier for you.
As an international team, we know what it's like to move to a new country – we've done it ourselves. With immigration experience and on the ground offices in Portugal, our team knows exactly what you will need and where things might get tricky.
Our first-hand experience in immigrating to Portugal has helped us create our relocation packages, which include not only practical assistance but also a guidebook filled with vital information about Portugal's tax system, public health care, banking, education, transport and so much more.
Portugal
Relocation package
A stress-free start to your life in Portugal
Discovery call with our client liaison to determine your needs
Portugal bank account assistance
Consultation with wealth advisors
Free currency transfer
Guidebook to life in Portugal
Everything that's included in our Portugal Relocation Package
Our services have been specifically designed to help you get your life in Portugal started, stress-free.
Discovery call with our client liaison
You will receive a one-on-one call with our dedicated client liaison, who will find out about your situation and exactly what you need help with. After that, we include all the services that you need. We will go through all aspects of living in Portugal and guide you through situations you may not have known about or even considered.
Free international money transfer
Many of our clients find they need to send money out of Portugal once they have arrived and are settled in. You can use this transfer any time after your arrival and it does not expire. You receive one free of charge transfer out of Portugal, or another destination of your choice to just about any destination worldwide. *(Ts&Cs apply).
Consultation with our wealth advisors
This wealth consultation will help you establish your financial plan for moving to Portugal. Our wealth planners are specialists in cross border financial advice. The consultation will include a discussion about your tax implications, purchasing property, and most importantly, restructuring your income to maximize your tax benefits from Portugal's Non-Habitual Residence programme.
Guidebook to life in Portugal
This extensive guidebook will help get you accustomed to every aspect of your new life in Portugal. Put together by experts who have made the transition themselves, it includes information on healthcare, the education system, accommodation options, transportation, job assistance and so much more.
Assistance with opening a bank account in Portugal
We set you up with our affiliate partners at Millennium BCP so that you can open your Portuguese bank account easily.
The key benefits of our service include:
On the ground experts
With offices in the UK, South Africa and Portugal, our team has local insider knowledge that can best assist you with any relocation queries from the outset and throughout.
Hassle-free, time-saving process
Our team of experts knows exactly what to do when and will make sure you have the right documents ready during the relocation process.
Value for money
The information our team can provide regarding the many aspects of relocation has proved invaluable to our clients.
Continuous guidance and support throughout
Your 1st Contact client liaison will remain available and attentive throughout the whole relocation process.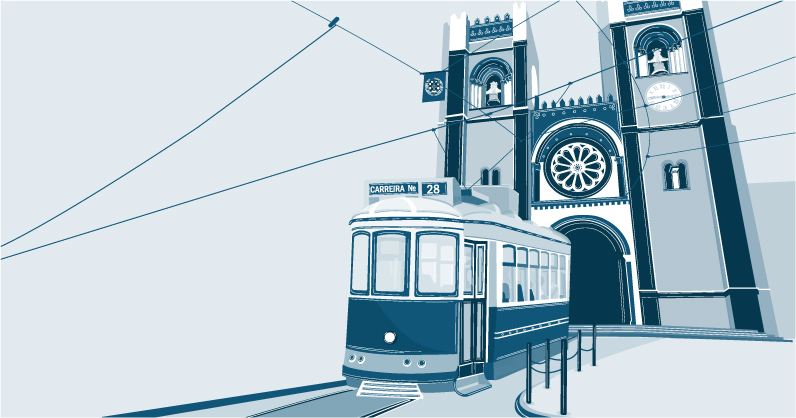 Need a Portuguese bank account? Our team can help.
Open a Portuguese bank account
Opening a bank account in Portugal is a complicated process as most banks won't allow you to unless you visit a branch in person with the required documents. We can assist you with this process by advising you on the documents needed, putting you in touch with our affiliate at a Portuguese bank and arranging an appointment for you at the bank.
NIF number in Portugal
A NIF number is compulsory for anyone who becomes a resident in Portugal. It is essential for those who wish to purchase property or open a bank account.
Portugal's healthcare system
Portugal's National Health Service is free and available to all residents and expats in Portugal (as long as you are a legal resident). Although it is free, health insurance in Portugal is funded by general taxation and social security contributions, which are paid by working residents. It includes family doctor visits, maternity services, some hospital and specialist care.
International shipping
Moving all of your possessions may seem like a complicated process. However, with enough planning and the right company, the process can be a lot easier than you anticipate. We work with a few companies that ensure a hassle-free moving experience.
Education in Portugal
Portugal's education system is jointly run by the Ministry of Education and Ministry of Science, Technology and High Education. You will have the option of sending your children to either a state school or a private school when you immigrate to Portugal. If your children do not speak Portuguese, going to an international school in Portugal will be your best option.
Guide to life in Portugal
Our extensive guidebook will help you understand so many aspects of your new life in Portugal. Our blog provides more insight into some of the topics you might want to learn about:
Get in touch
Fill in your details below and one of our consultants will be in touch as soon as they are able to help you on your way to Portugal.
We use cookies to provide the best website experience for you. Using this website means that you agree to this. How we use cookies Close