In 2015, we embarked on our Good to Great journey. We established our mission statement, to "Realise our potential", and set out our goal to be "Great". This timeless goal, which applies equally to our shareholders, staff and clients, means that we are constantly striving to improve our financial results, grow the skills and employability of our staff and to deliver an outstanding customer service experience to our clients.
As of October 2023, our Key Performance Indicators (KPIs) are:
Revenues
Number of staff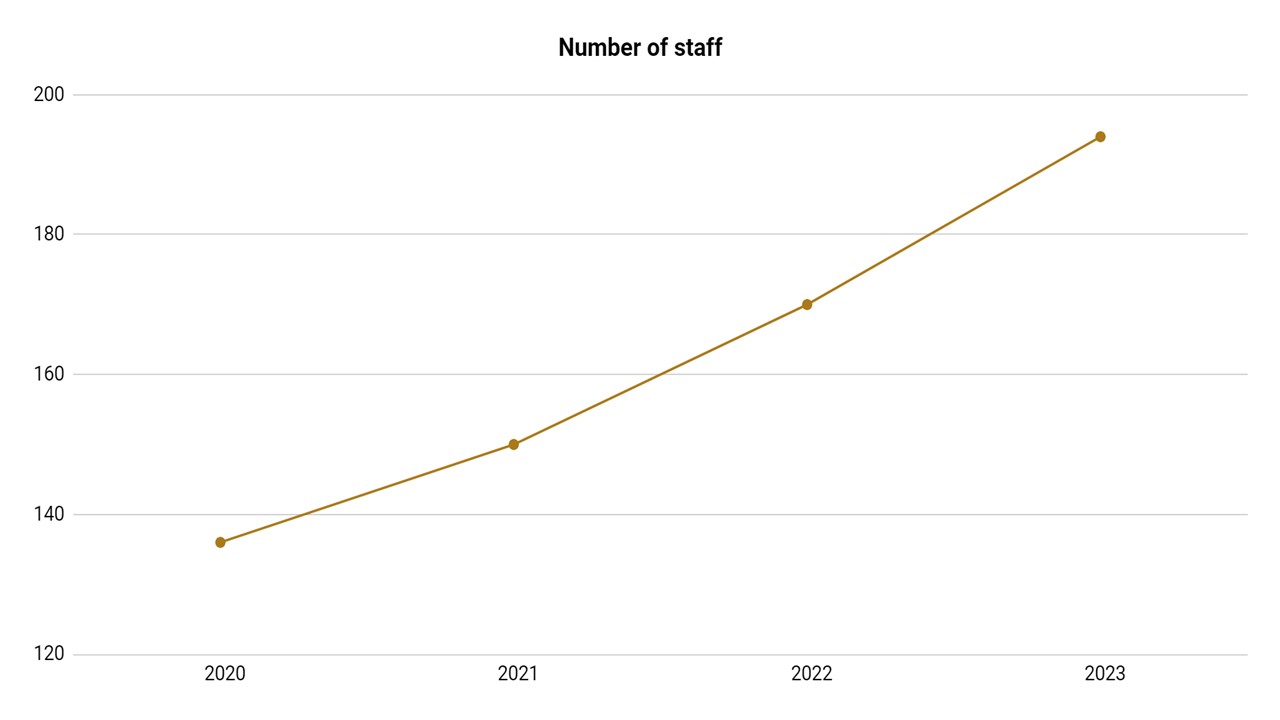 Customer service
89.6
Net Promoter Score (NPS)
99.2%
Calls answered within four rings
97.8%
Emails responded to under four hours
Get in touch
Leave your details below and one of our consultants will be in touch as soon as they are able.