Our SME accounting services
How to choose accountants for your small business
The UK accounting marketplace is a competitive space, with many unregulated companies. The industry is controlled by regulations and legislation that your accountant should be aware of. We advise you to consider the following aspects before deciding to entrust someone with your companies' finances.
What to look for when choosing an accountant:
Consider the size and complexity of your business. Ensure that the accountant you choose is best suited for your size company.
Ensure that the accountant has professional qualifications or is registered with an accounting governing body.
Check that the accountant has professional indemnity insurance. If the advice provided to you is incorrect, you could claim for any financial loss suffered.
Look for a proactive accountant who will remind you when deadlines are approaching.
Consider an accountant that provides other additional services. This will be a great added value to you as all of your professional matters can be dealt with in one place.
What Sable International offers:
We specialise in micro, small and medium-sized enterprises.
Our principals are qualified charted accountants and members of professional institutions In South Africa and the UK
We have professional indemnity in place
We send email reminders of any upcoming deadlines
We also offer financial planning, immigration, tax and foreign exchange services
Accountants at Sable International can:
Support the writing of business plans
As a business owner, you might have limited experience in writing a business plan and don't know what is expected. Support is really important at this crucial stage. An accountant will be able to add financial projections and other reports to the plan. This will help create a plan that's realistic, professional and more likely to succeed.
The stress of not knowing how much tax is owed or which supplier hasn't been paid pushes many entrepreneurs back into employment. By analysing cash flow, inventory, collection and payment, accountants create plans which identify areas for reduced spending. Their valuable advice and insight, which is specifically tailored to your business, could minimise tax liabilities and save you money in the long run.
Provide expert advice and perspective on managerial accounting
Accountants bring a third-party perspective to spending practices and offer an informed second opinion on expenditures that could be overly taxing to your business's bottom line. By accelerating receivables and reconciling balances, you also get to tap into funds not previously accessible. Accountants can prepare a set of projections that look at how the business has been performing and help you make informed strategic decisions. These can include budget forecasts, profit and loss statements, actual versus budgeted performance and more
Keep the company's records updated
You regularly make big decisions about product lines, pricing, inventory, services and much more as a small business owner. But without accurate, updated financial records, the financial impact of any of these decisions is just a guess. On that note, if you get to the point of bringing in investors or need a loan, accurate and up to date books are a must for that too – in this light, a dedicated accountant is an indispensable asset.
Support a loan application
Most banks will ask for an accountant's certificate for lending and this requires a history with the accountant. The banks trust the certification of the loan application by the accountant who will have reviewed the information to make sure it is true and accurate even if the information has not been filed with the tax department yet
Consult on salary, dividend and benefit planning
Speaking to an accountant about tax planning will prevent you from overspending or overpaying. Tax-efficient salary and dividend plans can also increase overall cost-effectiveness and help reduce stress levels.
Be your personal part-time financial director
Every business needs a financial director, however, as a small business, their high costs can lead to them being largely out of reach. An accountant can offer part-time or flexible financial directorship and guidance to your company.
Ensuring your employees are paid on time is vitally important but can be highly time-consuming and complex. Accountants can help with preparing payroll based on your payroll cycle. They can also assist with the auto-enrolment pension contributions that are a compulsory requirement if you are an employer.
Provide insight on due diligence, shareholder agreements and dispute resolutions
When buying, or investing in a business, it is tempting to get caught up in the excitement and adrenaline of doing the deal. Often referred to as "deal fever ", this feeling of elation can lead to mistakes, especially if you haven't done your homework. Carrying out the background work on the company and learning as much as you can about it is called "due diligence". It is an essential part of completing a successful transaction. Shareholder agreements are essential when there are multiple shareholders but these are often overlooked when spirits are high. A good shareholders' agreement could save you time and money further down the line especially when it comes to resolving disputes.
Advise on secretarial services for statutory compliance
When you have your own business, you have certain statutory filing obligations. An accountant can perform the role of the company secretary to ensure you are up to date with all your statutory filing obligations.
Our SME accountants offer useful solutions for your business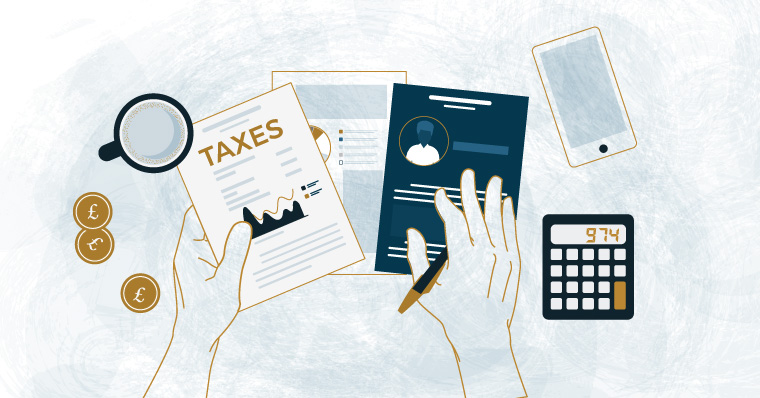 We offer small business accounting solutions
When you think of what an accountant can provide, it's likely that tax filings and bookkeeping immediately come to mind. However, the role of the accountant has evolved considerably over time. In today's highly competitive environment where small businesses jostle for the attention of customers, accountants play a vital role in the overall commercial wellbeing of a company.

Get in touch
Fill in the form below and a consultant will get back to you as soon as possible.










;