We can guide you through obtaining a sponsorship licence
Below we cover everything you need to know about UK sponsor licences for foreign workers.
What is a sponsor licence?
A sponsor licence is essentially a form of overarching permission from the UK Home Office that allows UK-based companies to access global talent pools by sponsoring foreign employees and granting them the right to work in the UK.
Approved businesses with sponsor licences become defacto gatekeepers for immigration work routes and therefore the licence requires both initial and ongoing validation. Companies must abide by the obligations set out by the Home Office in order to maintain sponsor status.
How to apply for a sponsor licence
You will apply online to the UK visas and Immigration (UKVI) Home Office and will need to prove that:
Your company is genuine and operating or trading legally in the UK. If you have multiple branches in the UK, you can either get one licence that covers all UK entities or, depending on your circumstances, you could apply for separate licences for each branch.
You need to be seen as a trustworthy, reliable and dependable company.
You must be seen as capable of carrying out your sponsorship duties and show evidence of your ongoing compliance.
You must be able to offer genuine employment that meets the appropriate skill level and rate of pay.
You cannot apply for a licence if:
You have unspent criminal convictions for immigration offences or certain other crimes like money laundering
You have had a sponsor licence revoked in the last 12 months
Supporting documentation
A number of supporting documents (normally four) must be submitted with the sponsor licence application. The required documentation will depend on factors such as the type of licence being applied for and the type and size of the organisation.
The documentation will typically include copies of:
The company's latest audited accounts
The employer's liability insurance certificate for at least £5,000,000
Evidence of registering with HMRC as an employer who pays PAYE and National Insurance
Proof of ownership or lease of business premises
Certificate of VAT registration and the employer's latest VAT return confirming the VAT registration number, if the company's turnover is in excess of £64,000
Evidence that the company has a current, corporate bank account with a bank regulated by the Financial Conduct Authority in the UK (this evidence is mandatory if the company has been trading in the UK for less than 18 months)
In addition, if the company wishes to sponsor employees from an overseas office or branch, it will need to provide evidence of the link between the UK company and those related overseas entities. This would normally be in the form of an affidavit, signed by a senior executive within the UK entity.
At the end of the online application, you will complete the submission sheet and send it to UK Visas and Immigration, along with all the necessary supporting documentation.
Once your form is submitted, there is also a possibility that the UKVI officers may visit your business premises in person as a pre-licence compliance visit to ensure your business is able to comply with the prescribed Sponsor responsibilities and obligations.
Sponsor licence application fee
The fee that you will need to pay for your sponsor licence will depend on the licence you apply for and the type of organisation you are. This is broken into small or charitable sponsors and medium or large sponsors.
You are usually a small sponsor if any of the following two apply:
Your annual turnover is £10.2 million or less
Your total assets are worth £5.1 million or less
You have 50 employees or fewer
You're a charitable sponsor if you're either:
A registered excepted or exempt charity
An ecclesiastical corporation established for charitable purposes
| Type of licence | Fee for small or charitable sponsors | Fee for medium or large sponsors |
| --- | --- | --- |
| Worker | £536 | £1,476 |
| Temporary Worker | £536 | £536 |
| Worker and Temporary Worker | £536 | £1,476 |
| Add a Worker licence to an existing Temporary Worker licence | No fee | £940 |
| Add a Temporary Worker licence to an existing Worker licence | No fee | No fee |
Sponsor licence processing time
Most applications are dealt with in around eight weeks.
Sponsor licence priority service
You may be able to pay an additional £500 to obtain a decision within 10 working days.
Certificate of Sponsorship
A Certificate of Sponsorship (CoS) is an electronic document generated on the Sponsor Management System (SMS).
Once your sponsor licence has been approved, you will be able to request CoS allocations. An individual CoS allocation is required for each employee that you wish to sponsor. The CoS is issued to the employee using the SMS, and is an electronic record with an individual reference number that the migrant worker will use as part of their visa application.
For each CoS issued, you will need to pay a fee of £199 for a Worker and £121 for a Temporary Worker certificate, unless the worker is from an exempt country.*
You will also need to pay the immigration skills charge for each individual you sponsor on a Skilled Worker visa or Global Business Mobility visa.
* Austria, Belgium, Croatia, Republic of Cyprus, Czech Republic, Denmark, Finland, France, Germany, Greece, Hungary, Iceland, Ireland, Italy, Latvia, Luxembourg, Malta, Netherlands, North Macedonia, Norway, Poland, Portugal, Slovakia, Spain, Sweden or Turkey.
Certificate of Sponsorship guidance
Under the new sponsorship licence rules, CoS can be Defined or Undefined. The classification is dependent on where the migrant worker is applying from.
Defined CoS
Defined Certificates of Sponsorship are required for those who are based outside of the UK and making an Entry Clearance application as a Skilled Worker. This application must be made from the applicant's home country, or normal country of residence. There is no longer an overall cap on applications.
Undefined CoS
Undefined Certificates of Sponsorship are for migrant workers who are applying for permission from within the UK, or those applying under other routes, such as the Global Business Mobility category. The annual allocation of undefined CoS runs from 6 April to 5 April each year. You'll need to estimate the number of certificates you will need in your first year. You can request an increase for your CoS allocation but will need to demonstrate a genuine need.
Sponsorship duties
Once you have received your sponsor licence, you will be expected to keep all of the necessary and updated information on the Home Office Sponsor Management System (SMS). You will be in charge of monitoring and reporting as well as assigning Certificates of Sponsorship to all migrant employees.
The Sponsor Management System
The Sponsorship Management System is the online tool used by all licensed sponsors to manage, monitor and report important changes to the Home Office.
Right to work checks
It is the employer's duty to make sure that migrant workers you are hiring have the right to work in the UK. The right to work check requires you to go through all right to work visa documents making sure everything is up to date, valid, consistent and genuine and must be conducted with your employee before they begin working for you. You will also need to make and retain a copy of these documents.
Conducting the prescribed right to work check will protect your business from civil penalties and prosecution if it is later discovered that the worker does not have the right to work in the UK for any reason. This known as the statutory excuse.
Speak to our business immigration experts today
Compliance review
UKVI rules place high demands on sponsor licence holders to meet a number of compliance duties.
Home Office Compliance visits are common and if, during these visits, it is found that the sponsor company has not complied with any Home Office rules, the company can face financial penalties, licence downgrading, suspensions or revocations. Should a licence be revoked, all sponsored migrants already in the UK will be required to leave.
Sponsor licence compliance duties
You must remain compliant for the full period of your sponsor licence. There are certain duties that must always be fulfilled. These include:
Record keeping
Record keeping is one of the biggest compliance risks for sponsor licence holders. You need to retain specific documents for specific periods and in the correct format as these may be readily inspected by a Home Office Compliance Officer.
Key personnel
An employer must allocate specific roles to staff who will, in turn, liaise with the Home Office. These individuals must be permanently based in the UK for the duration of their time in the relevant role and must be a paid member of staff or an officeholder (for example a director).
There are four roles that need to be allocated:
1. Authorising Officer
Who has ultimate responsibility for the sponsor licence and immigration compliance
2. Key Contact
Who acts as the main point of contact between the sponsor and the Home Office
3. Level 1 user
Who conducts day-to-day sponsorship activities with full use of the Sponsor Management System (SMS) – an online tool that enables an employer to manage or renew their licence and apply for and manage Certificates of Sponsorship for employees that they wish to sponsor
4. Level 2 user
Who has partial use of the SMS to assign Certificates of Sponsorship and report migrant activity to the Home Office for the certificates that they have issued
A representative may undertake the last three roles on behalf of the employer. However, a representative cannot be an Authorising Officer and the company must always have one employee who is a Level 1 user. A company must also have at least one UK employee in place before it can apply for a sponsor licence.
Monitoring and reporting duties
HR systems and processes must be in place to monitor all migrant workers, to track and record their attendance as well as make sure they comply with their visa conditions.
Any non-attendance, non-compliance or disappearance of migrant workers must be reported as well as any major changes within the organisation.
Right to work
Right to work checks must be conducted routinely as part of the on-boarding process and the data recorded and retained. The first check on an employee's immigration and visa status should be made before employment begins. Importantly, this duty applies to all employees – including British and EEA citizens. Thereafter, checks on the right to work status of migrant workers must be re-validated at the point of their visa expiry, so the employer must have an appropriate way of diarising and managing this.
For time-stretched HR teams, these compliance duties can easily fall through the cracks. We help you with the practical management of your compliance duties throughout your licence period.
Sponsor licence renewals
You may renew your sponsor licence when it is due to expire and there is no limit on how many times you can do this. As a sponsor, you can apply to renew your licence up to a maximum of 90 days before your licence is due to expire. Renewal does not need to have been approved before expiry, as long as an application has been submitted before the current sponsor licence expires.
How long is a sponsor licence valid for?
Once approved, the sponsor licence is valid for four years.
How to renew your sponsor licence
Sponsor licence renewal applications must be submitted online via the Sponsor Management System (SMS) by a Level 1 user.
Once you have submitted a valid application to renew your sponsor licence, you may be asked to send additional business-related documents to UKVI. Any additional corporate documents will need to be sent to the Home Office within five working days. If you fail to send the requested documents, the UKVI may reduce or remove your Certificate of Sponsorship allocation, downgrade, suspend or revoke your licence.
Compliance visit
When you apply to renew your sponsor licence, UKVI may visit your business premises. This is particularly likely if you have not received a Home Office compliance visit in the last four years.
Your sponsor licence renewal is extremely important – our team of trusted experts is here to help guide you through the process and make sure your licence is renewed without any complications.
Speak to our business immigration experts today
Sponsor licence revoked
If you break your sponsor duties in a serious way or stop operating in the UK, your sponsor licence will be revoked
Why has my sponsor licence been revoked?
Common reasons include providing false information when making your application, employing migrants for jobs that do not meet the requisite skill level, failure to pay the migrant the appropriate salary, failure of human resource policies and procedures and employing a migrant worker in a role that is different to that specified on the Certificate of Sponsorship.
What happens to migrant workers when a licence is revoked?
If your sponsor licence is revoked, any migrants you have previously sponsored will have their leave curtailed. Migrant workers will be given 60 calendar days to find alternative sponsorship or leave the UK. If they have less than 60 days left on their visa they must find alternative sponsorship or leave the UK before it expires.
There is no right of appeal against a decision to revoke a sponsor licence. The business will not be allowed to reapply for another licence until the end of the cooling-off period, which in most cases is 12 months from the date of revocation.
Sponsor licence refusals
If your licence application is refused, you can only request a review of your application if you think a mistake was made by the caseworker processing your application, or if there was an error in reviewing the supporting document requirements. You will not be granted a review simply because you disagree with the decision.
Depending on your circumstances, if your application was refused, you may also not be allowed to apply again for up to five years. It is therefore imperative that your application is prepared carefully and correctly.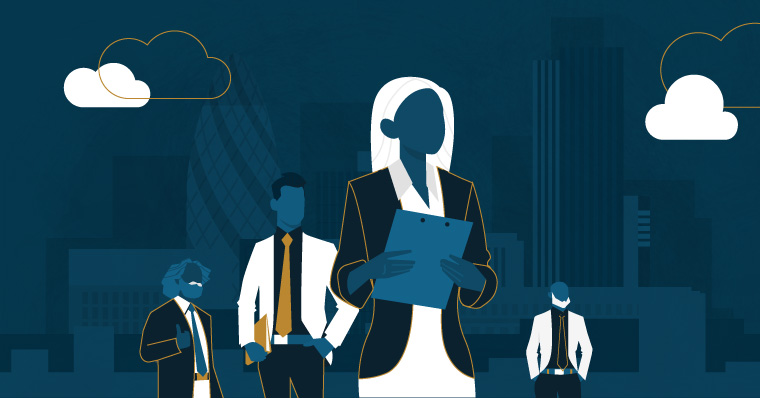 Sponsor licence suspensions
If the UKVI considers that you are breaching your sponsorship duties or that you pose a threat to immigration control, you may be subject to a suspension whilst ongoing enquiries are made.
If your licence is suspended you will not be able to sponsor any new migrants. Your current migrant workers will however remain unaffected.
You must continue to comply with your sponsor duties throughout any suspension period and still apply for a renewal if your licence is due to expire during the suspension.
Once UKVI has completed its enquiries, it may reinstate your licence, downgrade it or revoke it.
What to do if your sponsor licence gets suspended
After receiving notice that your sponsor licence has been suspended, you will have 20 working days to seek a review of the decision. You must respond in writing with supporting evidence as to why you believe the suspension to be unfair.
Seeking professional help in these types of complex situations is highly advisable. We can work with you to secure the reinstatement of your sponsor licence following suspension, refusal or revocation. We can ensure that your response addresses all issues and help you with all future compliance.
Read more about our business immigration service
We cover all aspects of business immigration in this section. Select a card below to read more about that topic.
Get in touch
Fill in your details below and one of our expert advisers will be in touch as soon as they are able.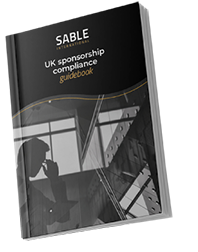 Get your free UK sponsorship compliance guidebook
Making sure you're fully compliant as a UK visa sponsor can be a headache.
That's why we're providing this essential guidebook with expert tips.

Close

;