Our global offering for South Africans
Contrary to opinion, real estate investment outside of South Africa truly is attainable. With strong and well-considered property investments abroad, you can grow your wealth through capital appreciation as well as hedge currency in Euros, Pounds or Dollars – and, in many cases, take a mortgage out at a very low-interest rate or have a passive income via a rental investment.
Why invest in international property?
Solid returns in a foreign currency
Access to developed market assets
Portfolio diversification
Currency hedging strategy
Global mobility and dual residency
Potential second citizenship for you and your family
Our approach
1
We collaborate with you to determine your offshore investment strategy
2
We conduct extensive research and due diligence on all properties
3
We manage all facets of the transaction within Sable International.
We know and understand the associated risks and we seek to mitigate these for the investor.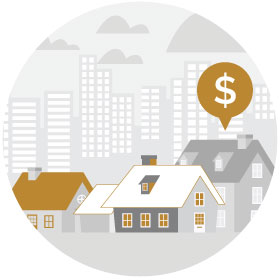 Offshore real estate
Are you driven by financial returns and looking to add real estate to your portfolio? We can assist in sourcing you a property that offers a great investment profile and minimum hassle.
Many investors want to invest offshore but have no idea where or how to start. They also often fail to understand the real risks that exist when there's an international border between the investor and their investment.
We only partner with the best developers and, through our own experience, we know how to manage the financial and delivery risks that are very real in many off-plan developments.
Furthermore, we analyse markets, legislation, tax implications and currency volatility with the aim of stabilizing an investment that yields solid returns, capital growth and equity protection.
Our approach aims to compliment your wealth strategy. Let us work for you to simplify the complex process of investing offshore.
A second home or relocation
If you are looking to diversify with a second home abroad or make the move entirely, we have a retained search team who can assist you with the process of buying another home to enjoy with your loved ones. Let us explore.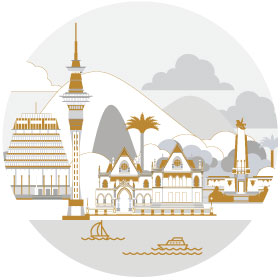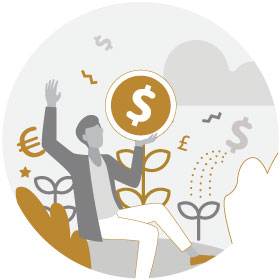 Portfolio searches
Do you have a specific property or location you are focusing on for investment? From vineyards in the Douro Valley, to a chateau in France, we can assist with any off-market searches. Speak to our experienced team about finding you opportunities in these locations according to your requirements and profile.
Citizenship or residency
Are you looking for a road to second citizenship or to obtain residency in another country through real estate investment? Working hand in hand with our investment migration team, we offer practical solutions that primarily meet your mobility and plan B needs and stack up as an investment balanced with your wealth strategy. Our team can advise on the options available to you.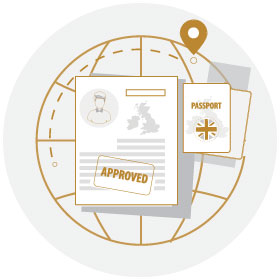 In all our service offering and markets, we work with a wide selection of reputable agents, developers, and specialists in each jurisdiction to ensure we find you the best.
Meet your offshore property team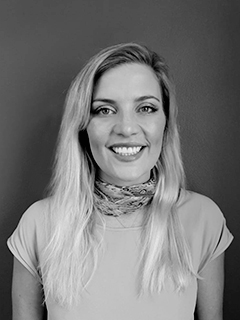 Megan Copley


Director: Offshore Real Estate Investment
Megan was educated at St Peters College, followed by Stellenbosch University, before leaving South Africa to pursue a property career in London.
Predominantly working in real estate across Europe, the UK, the Caribbean and the Indian Ocean, advising clients on their portfolios, Megan has worked for Savills and UK billionaire John Caudwell and now spearheads Sable International's Real Estate Investment division.
Her vision is to advise clients, through a very personalised process, on investing in real estate abroad and to build a division anchored on integrity and trust, using her ample experience in the property world.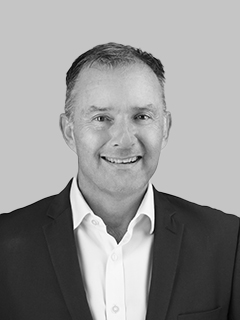 Andrew Rissik


Group International Director
Andrew grew up in South Africa, where he was schooled at Michaelhouse after which he completed his education at the University of Stellenbosch.
He served as an officer in the South African Navy before completing his management training with the McCarthy Group.
He established a company that facilitated the investment of UK client money into the emerging South African property market. He successfully sold his interests before being appointed to head up Sable International's forex team.
Andrew is a keen sailor who has competed internationally and spends many weekends away either sailing or enjoying the outdoors with his wife and two children.
Whether you are looking for an investment property, a new home or holiday home abroad, we can guide you through the process and take care of all the facets including ownership structure, tax, foreign exchange, and property purchase advice. Be it a high yielding investment property in the UK or a quiet spot by the seafront in the Algarve purely for relaxation. We are your partner.

Charting your route to global investment
For over 20 years we've been assisting people with their complex cross-border financial and emigration needs. We work with you to find the property that is the best fit tor your investment goals. You have peace of mind thanks to an end-to-end service that covers the transfer of funds, property selection, financing of the asset, structuring and fiscal responsibility as well as any required ongoing management of the property.
Get in touch
Fill in your details below and one of our consultants will be in touch shortly.