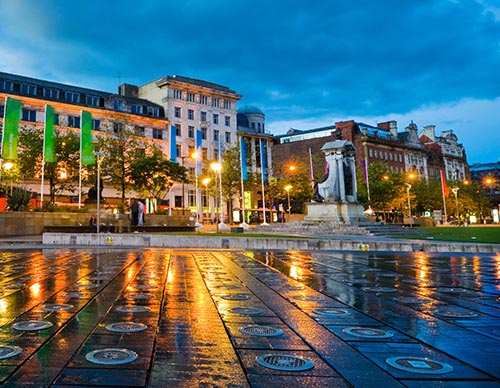 London has attracted major investment over the years and, despite questions around it's continued increase in house prices, has never ceased to amaze as demand remains high here. This city is truly the land of opportunity, consistently attracting people from all parts of the globe seeking the cosmopolitan lifestyle and career prospects London has to offer. This unique city has become a safe haven for property owners with the ongoing demand for housing and stable property prices.
The UK has many other hubs including Birmingham and Manchester. Thanks to constant regeneration, these cities can now compete on the global stage. They offering more achievable property prices for investors and equally high quality tenants through the migration of large businesses.
Benefits of investing in the UK
A straightforward buying process
No restrictions on foreign investment

An established offering of mortgages at relatively low interest rates
High demand for rental accommodation in the middle-to-upper end of the market
Long-term factors to consider
High demand is expected to result in continuous price increases for both residential property and rental pricing, especially in urban areas where demand outweighs supply.
Ongoing regeneration and infrastructure upgrades, which drive demand
Efficient systems in place for property management, stabilising asset maintenance post investment.
English is the main language
Multinational country with a strong cultural backing
All considered, it's easy to see why the UK is a chosen favourite for real estate investment.
Get in touch
Fill in your details below and one of our consultants will be in touch shortly.











Disclaimer: Please do not act in reliance on information published or advised without consulting a suitably qualified independent legal or other professional advisor of your own choosing. Sable International will not be liable for any direct, indirect or consequential loss or damage suffered by any person as a result of their use or reliance on any of the advice provided by any one or all of the professional advisors identified by Sable International. Sable International will not be liable for any direct, indirect or consequential loss or damage suffered by any person as a result of the Portuguese Government changing the legislation and or rules around immigration and nationality. Obtaining Portuguese residency and citizenship is at the sole discretion of the Portuguese Government. Sable International will not be liable for any direct, indirect or consequential loss or damage suffered by any person as a result of the Portuguese Government not granting an applicant residency or citizenship.

;