The EU settlement scheme
The UK government has made allowances for EU, EEA and Swiss citizens who are currently living in the UK so that they may remain, even though the UK is no longer a member of the EU.
Pre-settled status
If you and your family are living in the UK and do not qualify for settled status yet, you can apply for pre-settled status. This status is temporary and allows you to remain in the UK until you qualify for settled status.
Deadline to apply: 30 June 2021
Can you lose pre-settled status?
Pre-settled status will be lost after a continuous absence of more than two years from the UK. Any EU citizens who wish to return to the UK after losing this status will have to apply for a visa under the relevant immigration category.
Changing from pre-settled to settled status
After five years of continuous residence in the UK, you can apply for settled status. This five-year period does not have to start from the date on which you are granted pre-settled status – it will include all the time you have lived in the UK.
Settled status
If you and your family have lived in the UK continuously for five years, you can apply for settled status, which allows you to live in the UK indefinitely. This status replaces permanent residence and you need to apply even if you have already been granted permanent residence.
Once you have settled status, your children (not grandchildren or great-grandchildren) if under the age of 21 can also apply to get settled status (without needing to have been in the UK for five years themselves).
Deadline to apply: 30 June 2021
If you missed the deadline to apply, but still hold a valid permanent residence document or have reasonable grounds for missing the deadline, we may still be able to assist you with an application. Get in touch so we can evaluate your case.
Can you lose settled status?
Yes, settled status will be lost after four years of continuous absence from the UK for Swiss citizens and their families, and after five years of continuous absence for everyone else given EU settled status.
Are there exceptions to the 30 June 2021 deadline?
Depending on where a person is within the EUSS, they may have a different deadline to apply. These are:
Pre-settled status holders have until the end of their limited leave to remain visa to apply for settled status (they can apply as soon as they have five years of continuous UK residence)
Family members coming to join their sponsor in the UK, holding a family permit have three months after their arrival to apply
A qualifying family member who holds leave to remain under another part of the Immigration rules or outside of the rules must apply before the end of their leave, even if this is after 30 June 2021
Surinder Singh families, where the relationship existed before 31 January 2020 (unless a child), have until 29 March 2022 to move back to the UK and apply.
If you are not sure which deadline applies to you, please seek expert immigration advice.
Are there acceptable reasons for late applications?
Guidance issued by the UK government gives examples of situations that will "normally" be accepted as reasonable grounds for applying late. However, every case will be considered on its own merits.
These are:
Where a person lacks the physical or mental capacity to apply or has care or support needs
Where a person has a serious medical condition (or was undergoing significant medical treatment) in the months before, or around the time of, the deadline applicable to them
Where someone was prevented from applying because they are a victim of slavery, including human trafficking
Where someone was prevented from applying because they are or were a victim of domestic violence or abuse (or the family member of such a victim) or are or were otherwise in a controlling relationship or situation which prevented them from applying
There is also an allowance for other circumstances where there are "compelling, practical or compassionate" reasons. For example, a person may have been unaware of the requirement to apply because they had no internet access, limited computer literacy, limited English language skills, lack of permanent accommodation, other complex needs, or was released from prison or immigration detention after the deadline.
This also includes those who did not apply in time because they did not have the required evidence (e.g. they could not get a valid ID document in time and did not know they can use an expired document). The person will need to provide supporting evidence, which can include a letter or statement from a relative, carer or care home, explaining the barriers that prevented an earlier application.
Contact us today for Specialist immigration advice and assistance.
EU settlement scheme family permit
You may be able to get an EU Settlement Scheme family permit to come to the UK if you're a family member of someone from the EEA – including Switzerland, Norway, Iceland or Liechtenstein. You may also be able to apply if you're the family member of an eligible person of Northern Ireland. The family of some British citizens can also get a permit.
Note: You must be outside the UK to apply for a family permit
Close family members are understood as partners, dependant children and grandchildren (under 21, natural or adoptive), parents and grandparents.
Why use a family permit?
A family permit makes it easier to travel with your family to the UK or to meet them there. The family permit is valid for six months, you can enter the UK as many times as you like. You can also work and study in the UK.
Applicants then need to apply for the EU settlement scheme to then stay longer in the UK.
Who can apply for the family permit?
If you have an EU family member who lived in the UK before 31 December 2020 then you can apply for a family permit. How you apply depends on how you are eligible.
If you're the family member of someone from the EUSS
This includes those who have citizenship from the EU or Switzerland, Norway, Iceland, Lichtenstein and started living in the UK before 31 December
You can also apply if your family member lives outside the UK but regularly works in the UK, known as a 'frontier worker'.
If you used to have a family member living in the UK
If you had a family member from the EU living in the UK, but the relationship has broken down, they have died or left the UK you can still apply. This is also known as having retained the right of residence.
If you're family of a British citizen: The Surinder Singh application
This is for British citizens and family who have been living in the EU but are planning on returning to the UK. The family relationship should have existed prior to the date of withdrawal of the UK from the EU. so one must have lived in the EU with the family member before 1 January 2021. The relationship must continue to exist at the date of application.
Family members (children and dependant relatives) of qualifying UK citizens are allowed to return with them or join them in the UK if they have been living in an EU member state (including Switzerland).
Both the UK citizen and the applicant must be returning to the UK by 29 March 2022. They can arrive in the UK separately or together.
Qualify for Surinder Singh: Spouse, civil partners and those in durable relationships
Those who were married or in a civil partnership with a UK citizen before 31 January 2020 will be eligible to apply. Those that married after 31 January 2020 will also be eligible as long as they can show that they were in a 'durable relationship' prior to 31 January 2020. This is usually when a couple can show proof they have lived together for two years.
The children of the durable partner can also apply
Evidence must be provided to show that the family relationship and, where relevant, the person's dependency (or membership of the household, or need for personal care), existed before 31 December 2020 and continues to exist at the date of the application.
After arrival in the UK:
After the applicant and British citizen have arrived in the UK, the applicant can apply for pre-settled status. They will need to show that they have returned to the UK before 29 March 2022 as the family member of a qualifying British citizen.
The EU Settlement Scheme Family Permit can be used as evidence of the family relationship and entry as a family member of a qualifying British citizen.
After five years of continuous residence in the UK with pre-settled status, the applicant may be eligible for settled status as the family member of a qualifying British citizen.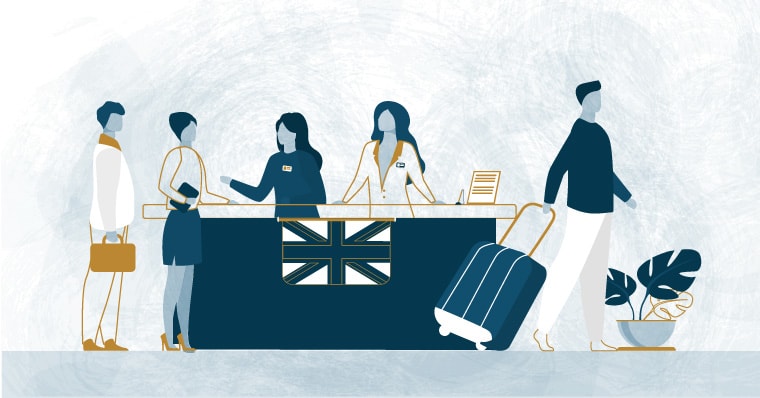 Family permit processing time
The processing times vary depending on where the application for an EEA family permit was submitted. The usual processing time is up to six months. However, generally, applications are decided within one to three months.
Your legal status in the UK while awaiting a decision
If you make a valid application before the deadline of 30 June 2021, you will remain lawfully in the UK until the application is decided (including the time in which an in-time appeal or administrative review is decided).
The UK government has also announced that those who make late applications will also have their legal status protected while their application (and any appeal of a decision to refuse) is decided. The government has offered joining family members similar protection – protection for three months after their arrival in the UK and pending the outcome of an EUSS application (and related appeal) made during that period.
These laws are complex – seek the guidance of professionals
Children born in the UK to European nationals
From 1 January 1983, children born in the UK are not automatically British citizens and the status of the parent must be considered. Where the parents are European citizens, the rules have changed no less than three times in the last 15 years and so children born at different times will have different rights to British citizenship.
At one time, children born in the UK to European citizen parents acquired British citizenship simply where the parent was living in the UK at the time and without other residence documentation. A degree of care should therefore be exercised before attempting to apply for residence documents for children born in the UK because that child could be British already and could apply for a British passport instead.
As changes to British nationality law cannot be made retroactive, the rights of children born in the UK before Brexit are unaffected.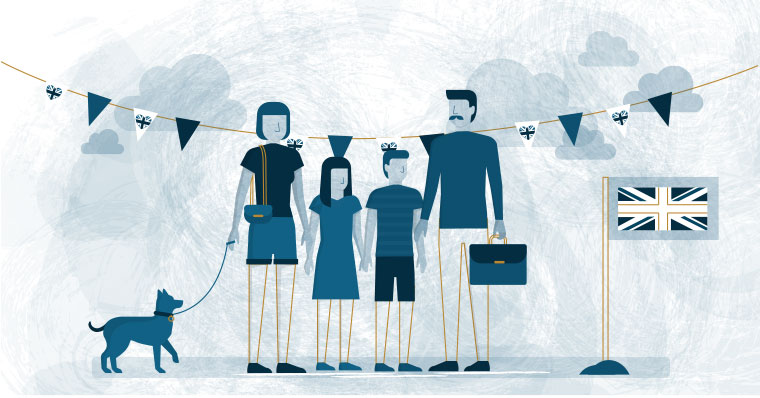 Irish citizens in the UK
If you are from Ireland and want to live and work in the UK, you do not require a UK visa in order to do so. Irish citizens are afforded a special status in UK immigration and British nationality law that predates EU law. Irish citizens can travel freely into and out of the UK without restriction.
Irish citizens are:
Not required to exercise EU treaty rights (to be a student, work or be self-sufficient)
Considered "settled" upon entry in the UK
Not required to obtain a residence card or settled status before qualifying for naturalisation
After five years of continuous residence in the UK, and if you meet the other set criteria (including the good character requirement), an Irish citizen can apply for naturalisation as a British citizen. Both Ireland and the UK allow dual nationality.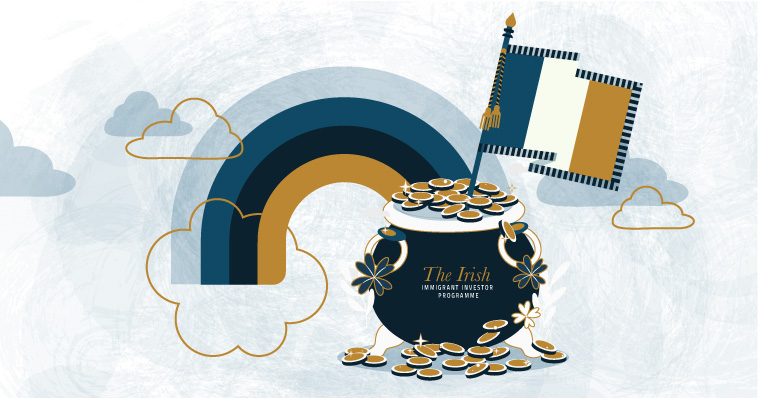 Get in touch
Fill in your details below and one of our expert advisers will be in touch as soon as they are able.










;