What are the exchange control regulations?
Most people are aware of foreign exchange control regulations, even if they don't quite understand the finer details and implications. Due to the complexity of these regulations, there is a perception that it is difficult to move money in and out of South Africa. This isn't true if you work with an experienced foreign exchange provider who is an authorised dealer and can guide you through the process, ensuring you are compliant along the way.
There is also a common misconception that once you have brought money into South Africa, it's virtually impossible to get it out again. There are limitations on the amount of money that can be transferred out of the Republic, and all funds transferred into or out of South Africa must be declared to the South African Reserve Bank, but it's by no means impossible to transfer large sums of money out of the country. As long as you follow the correct procedure and have a registered forex partner by your side, you'll find that this process can be rather simple.
How we help you transfer money out of South Africa easily
We prepare and submit Reserve Bank applications on behalf of private and corporate clients for any transfers that do not fall into pre-approved allowances. This makes sending money into or out of South Africa as easy as possible.
Don't try do it alone. Any mistake made in your application could lead to delays and even, in extreme cases, penalties if you fail to follow the regulations to the letter.
How much can I transfer out of South Africa per year?
You can transfer a total of R11 million a year using your allowances. Taxpayers over the age of 18 who are South African residents are eligible for the following allowances:
R1 million single discretionary allowance (no tax clearance required from SARS)
R10 million foreign investment allowance (tax clearance required from SARS)
The R1 million single discretionary allowance may be used for any legal purpose abroad (including investment purposes). This can be used solely at the discretion of the resident without any documentary evidence having to be produced as to the purpose of the transfer.
The R10 million foreign investment allowance may be invested into offshore investment portfolios, property, bank accounts or other investments. As of 1 April 2015, the foreign investment allowance increased from R4 million to R10 million per person per calendar year and R20 million per family unit. We can help you make use of your allowances, free of charge, and if you wish to exceed the amounts above, we can assist you with applying to the SARB for special dispensation.
If you are considering investing your foreign investment allowance outside of South Africa, you may want to get in touch with one of our wealth advisors who can provide you with financial planning and investment advice. If you're wanting to transfer your allowance, we can provide you with the best possible exchange rate and exceptional service. Get in touch with one of our experienced forex brokers to get an obligation-free quote.
What about non-South African citizens?
For non-South Africans living in South Africa, their exchange control status will determine if there are limitations on transferring money out of The Republic that was previously brought in. This is a more complex situation and needs to be assessed on a case by case basis.
A client's exchange control status is different to their tax status. It is vital for an individual to know their status from the outset so future money transfers can be easily executed. If you have any questions about your tax status, feel free to get in touch us on safe@sableinternational.com and we will complete a complimentary assessment of your current tax status.
Why our clients love our forex service
Why transfer with us?
We are an established foreign exchange service with over a decade of experience, as well as offices across South Africa, the UK and Australia. As your forex partner, we can ensure you are always compliant, and you get the most competitive, bank-beating exchange rates. What's more, we pride ourselves on exceptional customer service, and our South African team is always on hand and will be happy to assist you with any query you may have along the way.
Forget about your bank
Many South African's first port of call when thinking of making large international money transfers is the bank. However, the bank falls short when it comes to advice, competitive pricing and attractive rates. A trusted forex provider can save you a considerable amount on every transfer you make and advise you on how to make the most out of every transfer.
There's no better way to do international money transfers
Many South African's first port of call when thinking of making large international money transfers is the bank. However, the bank falls short when it comes to advice, competitive pricing and attractive rates. We can save you a considerable amount on every transfer you make and advise you on how to make the most out of every transfer.
Our forex division offers international money transfers at bank-beating exchange rate. What's more, our core focus is on providing exceptional customer service to each and every one we interact with. With us, you won't ever think about using your bank for international money transfers again.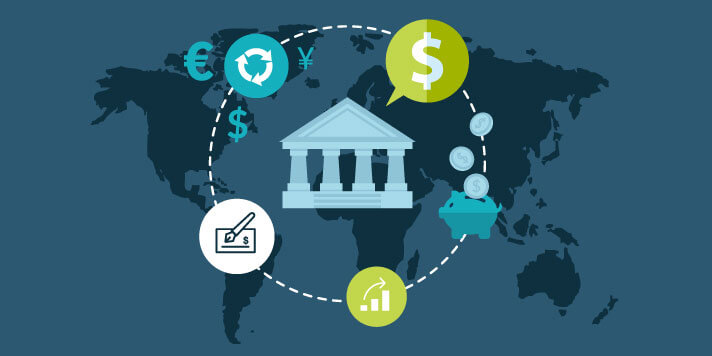 Let us answer your questions about transferring money
You may have some questions about transferring your hard-earned money, and we understand. You are right to want to know more about our service before you choose to transfer with us.
Below are the answers to the questions we get asked most regularly.
If you still have questions after reading the FAQs below, you can contact our South African based team on +27 (0) 21 657 2133. If you'd rather keep things online, you can email saforex@sableinternational.com and we'll help you out.
1. Once registered, how long does it take to activate my account?
As soon as we have received your compliance documents, your account will be activated within one working day.
If your remittance request exceeds R1 million, we will request a tax clearance certificate and PIN letter.
2. How long does a transfer take to be processed?
Once we have received all the necessary documentation associated with the transaction and your funds have cleared in our client account, we will quote you a rate for your transfer. The converted funds will be credited to your nominated overseas account within one to three working days.
3. What are the minimum and maximum amounts that can be transferred?
Our minimum transfer amount is R100,000 when you transfer money online with us. As a South African ID book holder, you are able to remit R1 million under your discretionary allowance and an additional R10 million per year with the aid of a foreign tax clearance certificate. .
If you are a South African non-resident (this means that you have never been issued with a South African ID book or ID number) there is no limit to the funds that you may remit from South Africa, provided that you can prove the source of the funds. Please contact us on saforex@sableinternational.com for more information.
There are certain benefits to sending larger amounts. To find out more about the benefits of sending larger amounts pop us an email, or give us a call, and tell us how much you'd like to send, and we'll walk you through the currency conversion process.
4. What methods of payment can I use to transfer the funds to your account?
We accept internet banking payments. You will be supplied with a bank account in your own name to which you will transfer the funds. Proof of payment must be emailed to us, so we can allocate your funds for transfer.
Get in touch
5. What happens when I use internet banking as my preferred payment method?
If you have chosen internet banking as your preferred payment method to transfer money abroad, you will need to complete two stages to effect a transfer. Firstly, you will need to upload your transfer instruction onto our website. This tells us the amount of money, destination to which and date on which you want the funds to be sent. After this, you will have to log in to your internet banking account and transfer the requested amount to the account we have opened for you, using your name and surname as the payment reference.
The appropriate details for your account will appear when you upload your transfer request on our website. We will also email you a confirmation of your account.
6. How can I be sure that my funds will be correctly allocated?
If you are using internet banking, it is imperative that you ensure that your funds will clear under your name and surname. Please notify us on saforex@sableinternational.com once you have made the payment. Following these guidelines will decrease the likelihood of a delay.
7. Are there any hidden charges or receiving bank charges?
Not at all. Our transfers carry a small swift fee of R250. When the funds clear in your recipient account the intermediary and receiving bank may charge a bank fee to depending on whom you bank with and this is generally £15, alternatively we charge R200 to ensure all potential receiving and intermediary charges are covered upfront.
8. What are the requirements of a registered Money Service Business?
The law requires us to monitor any unusual or suspicious transactions of any size taking place where we have reason to believe the money is derived from illegal activity. We will report any suspicious international money transfers to the authorities.
The law also requires us to keep full records of all transactions, together with copies of identification provided. We are unable to process any transaction where this information is withheld. Proof of address and proof of funds may be required in certain cases – please see our "know your customer" guidelines for more information.
9. How secure is the site?
Our site uses Secure Socket Layer (SSL) 128-bit encryption to protect your transaction details. This 128-bit encryption is the latest and strongest data encryption technique commercially available for securing information between you, our client, and our website. SSL works by encrypting/scrambling data from our website to your computer.
The data is encrypted on our web server and can only be decrypted/unscrambled by the person with the correct decrypt/unscramble key. You can visually verify our site's use of SSL in two places: The "s" in "https" in the site's web address and by the padlock on the left-hand side of the address bar.
Get in touch
Fill in the form below and we'll be in touch to discuss how we can help you.
We use cookies to provide the best website experience for you. Using this website means that you agree to this. How we use cookies Close