UK and dual citizenship
The United Kingdom allows dual nationality. However, if you hold one of the other four forms of British nationality, different rules apply, and you must seek further advice.
Please note: Obtaining a second nationality can mean the automatic loss of one of these four British nationalities. Always consult an expert when applying for a new nationality.
Consequences of dual citizenship
There are several consequences of dual nationality that you should note:
The nationality laws of the country of which you're already a citizen may not allow dual nationality.
Under the nationality laws of some countries, a married person automatically takes on their partner's nationality. Children may also automatically take on a parent's nationality even if they were born abroad.
Under international law, a country cannot give diplomatic assistance if you are resident in a country of which you are a national. For example, if you hold both UK and Chinese nationality, the UK would be unable to give you diplomatic assistance when you are visiting or resident in China.
Your existing nationality, and that of your partner or children, could be compromised if you take on Australian nationality. You should always seek professional advice when obtaining dual nationality, especially before you travel internationally.
Find out if you're eligible for a second nationality
Dual citizenship for South Africans
The South African Citizenship Act provides for retention of South African nationality prior to the acquisition of a foreign nationality, unless the subject is a naturalised South African. A condition of attaining dual nationality is that they must apply and be granted permission to retain their South African nationality, prior to the acquisition of a foreign nationality.
Find out if you qualify for dual citizenship
If a South African citizen does not obtain this prior permission, they will automatically lose their South African nationality on voluntary acquisition of a foreign nationality.
Entering and exiting the country
It is an offence for a South African citizen with dual nationality to enter or depart the Republic of South Africa making use of the passport of another country. Once a person has been granted dual citizenship, the holder must always enter and depart South Africa on their valid South African passport.
Use of South African nationality
Legislation provides that a South African dual citizen can use their foreign passport and nationality freely outside South Africa. However, in South Africa, they may not use their foreign nationality to gain an advantage or to avoid a responsibility or duty which they would otherwise have or have not been entitled or subjected to.
Existing dual nationals
A provision of the South African Citizenship Act of 1995, allowing the Minister of Home Affairs to deprive a citizen of his or her nationality for having used the nationality of a foreign country, has been repealed. As a result, the need for exemptions or letters of permission from the Minister to make use of a foreign passport has been terminated.
How to retain your South African citizenship
When applying for citizenship of another country, many South Africans have been surprised to learn they've unintentionally lost their South African citizenship in the process. If you have the right to multiple nationalities at birth, it may not be necessary to apply for retention, as it was your right at birth. An example would be a child born in a foreign country to a parent who was born in the UK. They automatically qualify for citizenship via descent and do not need to apply to retain citizenship.
According to Section 6 of the Citizenship Act, prior to applying for an additional citizenship, South Africans must apply for permission to retain their South African citizenship. If you don't, you will lose your South African citizenship.
Avoid losing your South African Citizenship
To retain your South African citizenship, you must obtain permission from the South African Department of Home Affairs. You must do this before applying for foreign citizenship and before you obtain dual citizenship. If you don't, you will automatically lose your South African citizenship.
This rule applies to all South African citizens aged 18 years or older. When you complete this process, you will be given a "Letter of Retention" proving that you have done so. South African citizens under the age of 18 years are exempt and are not required to apply for dual citizenship, as long as they acquire the foreign citizenship before their 18th birthday.
How to apply for retention of South African citizenship
The Home Affairs head office oversees the issuing of official letters and requires individuals to complete the DHA-175 and DHA BI-1664 forms. One year before you apply, you will need to provide proof of your continuous residence, along with copies of your South African passport when applying for SA passport retention.
Resuming South African citizenship after you have lost it
You can only resume your South African citizenship by moving back to South Africa permanently.
South African citizens by birth who automatically lost their South African citizenship, never lose their right to permanent residence in South Africa. Should you return to South Africa permanently, you will be able to apply for the resumption of your South African citizenship from within South Africa.
If you obtain your South African citizenship through this method, you will gain full residency rights. You will be given a new ID number and your voting rights will not be reinstated.
Dual citizenship for citizens of Kenya
Kenya has recently changed its dual nationality provisions to allow its citizens to hold multiple nationalities in certain circumstances.Under the new regulations of the 2011 Constitution of Kenya, one has to be a Kenyan citizen "by birth" in order to qualify for dual nationality.
The following classes will be considered to be Kenyan citizens by birth:
Subjects born anywhere and one of the parents is a citizen of Kenya at the time of the birth
Persons who became automatic Kenyan citizens on 12 December 1963
The following persons who registered as Kenyan citizens from the following groups:
Those born in Kenya with no parent born there (Section 88[1] 2002 or 2[1] 1963)
Women married to persons before 12 December 1963, who became automatic Kenyans (Section 88[2] & [3] 2002 or 2[2]& [3] 1963)
Those ordinarily resident in Kenya on 12 December 1963 (Section 88[4] 2002 or 2[4] 1963)
Those citizens of the UK and colonies who had that status before 12 December 1963 because of naturalisation or registration as such a citizen in Kenya (Section 88[5] 2002 or 2[5] 1963)
Please note: "2002" and "1963" above relate to the 2002 Constitution of Kenya and the 1963 Constitution respectively. Given the complex nature of Kenya's dual citizenship regulations it is highly recommended that you contact one of our British nationality experts.
Dual citizenship for citizens of Zimbabwe
Zimbabwe has recently changed its dual nationality provisions to allow its citizens to hold multiple nationalities in certain circumstances.
Let us handle your complex dual citizenship case
This is a complex area and extreme caution should be exercised in applying for dual nationality when you are Zimbabwean. We suggest you seek professional advice before you proceed.
Don't take any chances, speak to a British nationality expert about Zimbabwean dual nationality.
Contact a Citizenship expert
Fill in your details below and a consultant will be in touch as soon as they are able.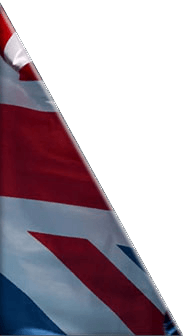 British Nationality Assessment
Discover if you qualify for British nationality through your heritage. Our online assessment uses your personal circumstances, and those of your parents and grandparents, to let you know your chances of attaining a British passport.
Get your free nationality report. Instant results!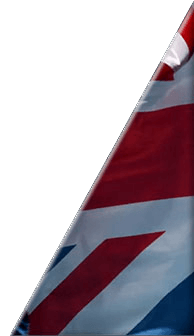 ;