Born in Ireland
If you were born in Ireland before 1 January 2005, you are entitled to Irish citizenship.
People born to an Irish parent
If you were born to an Irish citizen (either a mother or father) who was Irish at the time of your birth, then you will have a claim to Irish nationality, irrespective of where you (or they) were born.
If you register as an Irish citizen in this manner, then any children born after such registration will have a claim to Irish nationality. It is therefore possible to pass on Irish nationality to children indefinitely, as long as they are registered before the birth of the next generation.
Irish citizenship by descent
If your grandparent was born in Ireland or Northern Ireland, then you have a claim to Irish nationality, irrespective of where you were born.
Northern Ireland is included because it is treated as being part of the Republic of Ireland for Irish nationality purposes.
Foreign national parents
If you were born in Ireland on or after 1 January 2005 to a British parent or a parent who is entitled to live in Northern Ireland or the Irish State without restriction on their residency, you will be entitled to Irish citizenship.
Any children born in Ireland after January 2005 will not automatically be entitled to Irish citizenship. You will first need to provide proof of a genuine link to Ireland to be eligible to claim Irish citizenship and apply for an Irish passport.
Dual citizenship
If you're a citizen of countries such as Ireland, Australia, New Zealand (to name a few), you will have the right to dual citizenship. It becomes a little more complex with countries such as South Africa, Kenya, Zimbabwe and the UK because there are some strict rules that need to be followed.
It's important to always consult an expert when applying for a new nationality. If you'd like to find out if you're eligible for dual citizenship, get in touch with our nationality experts.
We are open for business. We are 100% operational and will continue to provide the same level of service. Feel free to reach out to us through phone, email or social media if you'd like to get in touch.
We use cookies to provide the best website experience for you. Using this website means that you agree to this. How we use cookies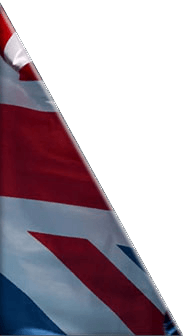 British Nationality Assessment
Discover if you qualify for British nationality through your heritage. Our online assessment uses your personal circumstances, and those of your parents and grandparents, to let you know your chances of attaining a British passport.
Start your assessment