British Passport Review
After you have completed the online assessment you can order a free British Passport Review. This is the next step in discovering your specific route to British citizenship. Our British nationality experts will look at the family tree you created to answer the question: "Is there a chance of a valid claim to British nationality?" The more detailed your family tree, the easier it will be for us to assess your chances. We will also look at your children's status if you have any.
You can order the review on the results page of your assessment or you can ask one of our advisors to do it for you.
What answers do I get?
Within five working days you will get an answer with three pieces of information:
A high-level one-word assessment: Definite, Likely, Unclear, Unlikely or Remote
A range of probabilities: >95%, 90%-95%, 25%-75%, 5%-25% or <5%
A detailed comment as to how the expert came to their assessment
Your type of claim is determined by this answer. If you receive a "Definite", then you have a "standard claim" to British nationality and no further research is required.
If you get a "Likely", "Unclear" or "Unlikely" answer, then there is some complexity to your family tree. We will have to conduct a Status Trace to find out for certain if you have a claim or not.
Online assessment
This is the first step in finding out if you have a claim to British citizenship.
We ask detailed questions about your family history and ancestry, which are relevant to your claim. Your answers are then filtered through our unique database of potential solutions and you see which solutions you may qualify for.
The assessment only takes a couple of minutes to complete and your results are returned immediately. So there's no waiting around for anyone to get back to you.
Start your assessment now
British citizenship Status Trace
With our Status Trace we research into your family's history (birth, death and marriage dates and countries of birth) to determine what rights to British nationality have been passed from one generation to another. The objective is to find whether a person (or their children) has a claim to British nationality in the modern day.
What does the Status Trace provide?
The research work is undertaken by a specialist British nationality expert trained in nationality law and a Status Trace report is written summarising their findings.
The Status Trace will enable Philip Gamble's nationality experts to provide a definitive "Yes" or "No" answer to whether you (or your children) have a right to a British passport. This service costs £350 and is popular with clients wanting to know whether they have a legitimate claim or not.
The Status Trace is the only way in which Philip Gamble and his team of British nationality advisors can establish your rights where there is any complexity in your family tree. In addition, it serves as the justification and legal basis by which you have a claim when an application is submitted to the Home Office.
To start the process, we suggest that you order your free British Passport Review. After you have an answer, you can then make a decision as to whether to move to the final step in finding out if you have a claim to British nationality – the Status Trace.
Key documents
Clients often struggle to find old family documents dating back decades, so we've listed some of the key documents you may need as well as details of our partners who can help you obtain them.
Birth certificates
This is an official record containing the full name, date and place of birth of a relevant parent and/or grandparent (a maiden name is also required for a mother or grandmother).
Death certificates
This document includes the full name and date of death of a relevant parent and/or grandparent (a maiden name is also required for a mother or grandmother).
Marriage certificates
These certificates contain the full name of both parents and the date and place of marriage.
Assistance obtaining documents
If you need assistance in obtaining any documents you need for your application, we've put together some recommended agents below. They can help source and retrieve visa-related documents, often with fast-track service.
UK, Ireland and the Channel Islands
The online websites that assist with documents for the UK are often county specific.
South African documents
The Department of Home Affairs (DHA) issues two types of birth certificates: a long-form or unabridged birth certificate and a vault birth certificate. The time it takes to order these certificates can vary greatly; it's usually dependent on the date of birth as well as the centre you apply at.
The DHA are moving towards online orders for their certificates, but currently you still need to visit a local Home Affairs office or a South African embassy in the country you reside in.
We've partnered with companies that assist in obtaining all South African documentation:
Other African countries
Each country has its own process and required documentation. We recommend using these local agents:
Take your first step to British citizenship
Renew, or apply for, a British passport
Since 1998, We have provided international citizens with an efficient, cost-effective British passport application and renewal service. Whether you want to apply for a new British passport or renew your existing UK passport, we have the experience and expertise to make the process seamless and stress free.
Who is eligible?
Right now, there are thousands of citizens in the old British Commonwealth who are unaware that they may be eligible for a British passport. Since many of these citizens have parents who were born in the UK, it's no surprise that the children of British-born parents constitute one of the largest population groups that qualify for a British passport.
Given these numbers, HM Passport Office has become incredibly stringent when it comes to processing and issuing British passports. Applicants must have all supporting documents ready at the time of application or renewal. The problem is, many potential passport holders do not have the time, expertise or documentation available to undertake the process themselves.
What we do
We apply for a British passport on your behalf, eliminating the bureaucracy, stress and delays of dealing with HM Passport Office yourself.
Whether you plan to apply for a first time British passport or renew a passport that is due to expire within the next nine months, we will guide you through the application process from beginning to end, sourcing all supporting documents where required and answering any questions you have along the way.
Please note: that you can only renew your British passport if it is burgundy in colour. Black and blue passports are treated as new applications, which necessitate different documentation. Please contact us on immigration@sableinternational.com or +44 (0) 20 7759 7527 to obtain a British passport application form, British passport renewal form, or any other outstanding documents.
Processing time
Many private companies take as long as eight to twelve weeks to process a British passport. We make sure that your passport application is processed within four to six weeks, ensuring that renewals are resolved equally as quickly.
Since some cases are naturally more complex, we use our expertise to determine the applicable path to citizenship in each instance. In all scenarios, we will keep you abreast of any developments, required details and cost implications.
Applying for British citizenship
An application for a British citizenship must:
Be completed on the correct citizenship form
Be accompanied by evidence in support of the application
Be signed by the applicant as being correct
Include the application fee (if applicable)
Be addressed to the correct authority (which is now in the UK)
British passport renewals
Passport renewals (or second or subsequent passport applications) are best done shortly before your existing British passport expires. An application to renew a British passport which expired some years ago is taken as a first passport application. A renewal application must also be sent to the UK for processing and supporting documents are only required again in the event that your application has been selected for an active review.
An active review is where the Home Office have, at random, asked you to supply the original supporting documentation, or where the original application was sufficiently complex that it is not obvious why you qualified in the first instance.
We use cookies to provide the best website experience for you. Using this website means that you agree to this. How we use cookies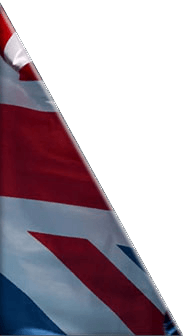 British Nationality Assessment
Discover if you qualify for British nationality through your heritage. Our online assessment uses your personal circumstances, and those of your parents and grandparents, to let you know your chances of attaining a British passport.
Start your assessment