Read more about financial emigration
Take your financial assets out of South Africa
In 2008, legislation changed to allow financially emigrated South Africans to access and transfer financial assets out of the country. These include retirement annuities, pensions and retirement funds. The extracted funds can then be transferred offshore to a destination of your choice. If you're emigrating from South Africa, you should consider undergoing financial emigration.
We have offered financial and immigration solutions to South Africans abroad and at home for more than two decades. This makes us uniquely equipped to help you navigate the complex and time-consuming processes that are financial emigration and pension scheme withdrawal.
Whether financial emigration is right for you will depend on what kind of retirement savings and assets you hold. All South Africans have the annual R1 million single discretionary and R10 million (which requires a SARS tax clearance certificate) foreign investment allowances. These can be used for foreign investment and asset transfer without having to financially emigrate. However, if you have a retirement annuity that you would like to cash in, then financial emigration is the only option.
We specialise in:
Financial emigration from South Africa
Transferring South African RAs and other pensions abroad
Transferring South African inheritances offshore
Setting up non-resident Rand bank accounts
Our financial emigration process:
We conduct an assessment of your financial assets, as well as any tax implications.

We assist you with collecting the necessary documents for submission.

We file your application for the change of residence status with SARB.

Your retirement annuities and policies are liquidated and withdrawn.

A non-resident bank account is set up or designated to receive your retirement annuity proceeds.

These funds are withdrawn and transferred to your bank account.

You have now formally financially emigrated.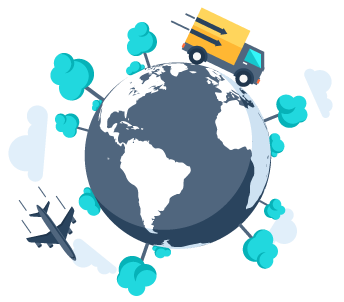 The key benefits of our financial emigration service include:
Trusted
We are registered with the FCSA (South Africa), HMRC (UK) and the FCA (Australia)
Experienced
We are an established player in the financial services and immigration industries.
Individual service
You will have a dedicated specialist who will take care of you throughout the process.
Tax services
Experienced tax experts will ensure that we find the most tax-efficient solution possible.
Easy withdrawals
Our good relationship with insurance houses will ensure a straightforward fund withdrawal.
Forex experts
You will have access to great currency rates when you transfer your funds abroad.
Investment advice
Our wealth division can help you invest your funds in the UK or anywhere else.
Complimentary report
Receive a report on your position with regard to financial emigration and pension recovery.

Meet Lisa
Lisa left South Africa a few years ago and settled in the UK with her family. She has been very happy with the move, but she was forced to leave some financial assets in South Africa.
Lisa thought that these assets were unrecoverable and impossible to access.
Lisa's remaining assets:

Retirement policies

Bank account

A small apartment her parents live in
What Lisa didn't know is that the South African Reserve Bank implemented a law change in 2008 that allows South Africans who have financially emigrated the ability to access their retirement savings before the age of 55.
Lisa can keep her property in South Africa and still proceed with her financial emigration.
How financial emigration helped Lisa:
1
We conducted initial assessment to confirm the number and value of her policies and any tax implications.
2
We applied to change her resident status with the SARB to that of a non-resident.
3
We set up a non-resident bank account for her to receive the RA proceeds and continue to finance the property maintenance.
4
We facilitated a hassle-free fund withdrawal utilising our solid relationships with South Africa's insurance houses.
5
Lisa transferred her retirement fund proceeds to the UK, where she has re-invested for her family's future.
6
She is now able to receive future inheritance from South Africa, which she can easily transfer.
7
As her whole family were included in the same application, it will be also easier for her children to receive any future inheritance.
The result
Lisa recovered all her retirement policies in South Africa and has successfully financially emigrated.
Her financial affairs are now in line with her intentions to permanently live overseas.
Start my assessment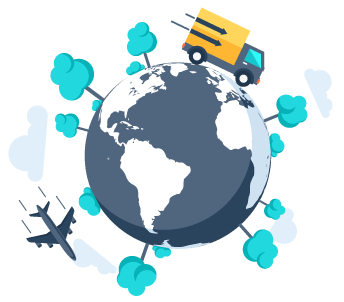 The latest financial emigration news from our blog
We use cookies to provide the best website experience for you. Using this website means that you agree to this. How we use cookies