After two months of uncertainty, the Portuguese government has provided some clarity regarding the future of the Portugal Golden Visa residency-by-investment programme.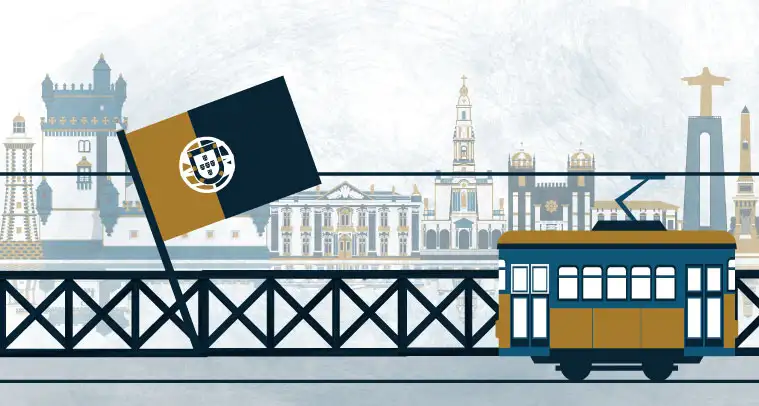 On 16 February, the Portuguese Prime Minister presented the general terms of a housing reform proposal that included plans to end the popular Golden Visa investment programme.
This preliminary proposal caused a great deal of uncertainty and there were concerns that investments after this date might not qualify for the programme and, worse, that the law would be retroactively changed to affect those already in the programme.
We can now confirm that it seems that lobbying from stakeholders has led to the government relenting on these very contentious proposed changes. Whilst the proposal in its new form will terminate the programme, the impact on existing and pending investors looks much less detrimental than initially proposed.
How existing investors will be affected
If you are currently in the programme, your Golden Visa will be converted to a D2 visa. In a critically important U-turn, the government will honour the seven days per year minimum stay requirement for all investors, meaning you will not be subject to the 183-day residency requirement for other D2 visa holders.
Those who invested in good faith before the 16 February announcement, but who hadn't yet submitted their applications, will still be able to take advantage of the programme. There will be no retroactivity. Instead of the programme termination date being 16 February 2023, it will now remain open until the new proposal is signed into law, if indeed it is legislated.
If you still wish to invest in the Portuguese Golden Visa
If you still wish to invest in Portugal's Golden Visa programme, and benefit from all the advantages it offers, you now have a very narrow window to invest and apply using the current real estate and private equity fund investment categories – please contact us without delay to ensure we can advise you on your options and likelihood of success.
Benefits of the Portugal Golden Visa
Dual residency (or nationality) for you and your family
Low physical presence requirement – only spend 35 days in Portugal over five years (average of a week per year)
Visa-free travel throughout Europe and the Schengen area
No government contribution – 100% of the funds go into your investment
Qualifying investments start at just €280,000
Portugal's investor visa future
Whilst the Golden Visa regime with its current investment categories seems set to terminate, there is some positive news for people who may wish to acquire residency through investment in future. Although not yet clearly defined or legislated, it looks like there may be an opportunity to acquire residency by investing to support "artistic production and the recovery / maintenance of cultural heritage" – watch this space.
Our advice: act now
The final words of the draft state that the Golden Visa Programme will end the day the law takes effect. That's likely to be at least 45 days away from now, following the parliamentary process in Portugal.
The government has been receptive to the pressure and lobbying and, on this basis, we believe that this brings the required certainty to investors to proceed with an investment and subsequent application. However, this must be done as soon as possible.
---
We are the South African Portugal GVP market leaders, with a 100% application success rate.
If you'd still like to invest in Portugal's residency-by-investment programme, please get in touch as soon as possible so we can work with you to determine if it's the right fit for you and your unique circumstances.
We are a professional services company that specialises in cross-border financial and immigration advice and solutions.
Our teams in the UK, South Africa and Australia can ensure that when you decide to move overseas, invest offshore or expand your business internationally, you'll do so with the backing of experienced local experts.