The Non-Habitual Residence programme
The Non-Habitual Residence (NHR) programme was introduced in Portugal in 2009. Its aim is to attract foreign investment to the country by offering attractive tax benefits to incentivise expats to consider retirement in Portugal. The programme offers a 10-year tax break on qualifying foreign income. Qualifying income, amongst other things, includes private pensions and company dividends.
How to qualify for this programme
To qualify as a non-habitual tax resident in Portugal, you will first need to obtain residence in Portugal. This can be done through a special retirement visa. The retirement visa requires you to spend 183 days or more per year in Portugal or establish a place of abode there. Once you have done that, you will be able to get yourself designated as a non-habitual tax resident of Portugal.
As a non-habitual tax resident, you will be exempt from paying taxes on certain types of qualifying foreign retirement income in Portugal. Private pension and most other pension income are completely tax-free in Portugal. This is because most double taxation treaties grant exclusive taxation rights on pension income to the country of residence, which in this case would be Portugal. Since the NHR stipulates that foreign pension income may be excluded from taxation, you'll be receiving a tax-free pension in Portugal.
This, with appropriate tax planning, means that you can take your pension as a lump sum or a series thereof within the first 10 years of the NHR and live tax-free in the country. If planned properly and thoroughly, this means you could significantly boost your net worth. What's more, Portugal doesn't have an inheritance tax regime, so all your assets can eventually be passed down to your family tax-free.
Why South Africans are flocking to Portugal
Not only is this an excellent programme for retirement, the NHR also opens the door for South Africans to claim EU citizenship. After holding a Portuguese visa for a qualifying period (usually six years) you may be eligible to apply for Portuguese citizenship.
At retirement age (when you're no longer beholden to an employer), you can:
Live in the sun for six months a year
Not pay Portuguese tax on any pension, dividend or annuity income
Be close to your children and grandchildren in the UK
Get Portuguese nationality (and a passport) after six years for you and your spouse
With a sunny, mild climate, plentiful beaches and exceptional local food and wines, it's easy to see why so many South Africans have fallen in love with Portugal. It's why so many have decided to move abroad and retire there.
Who wouldn't want to move to Portugal on a retirement visa and live there six months a year as a non-habitual tax resident who is allowed to receive pension payments and continue earning money outside of Portugal tax-free? The fact that after six years, you and your spouse may be eligible for EU citizenship and a Portuguese passport is just more icing on a very large cake.
Send your money to any destination, no matter where you are in the world
Whether you're an individual living and working abroad or a business owner, we can help you transfer money to just about any destination in the world. Some of our most popular destinations include Australia, Canada, Eurozone, South Africa, Hong Kong, the UK, New Zealand and Poland. We can transfer to other destinations, so if yours isn't on the list, please contact us.
How to send money online
We like to keep things easy and simple, which is why we offer you the convenience of transferring money online. Unlike a bank, our online payment portal is available 24 hours a day, seven days a week and is easy to use. This means you can place an order for a transfer, for any amount of money from wherever you are in the world, whenever you want.
To get started, all you have to do is register on our website, activate your account and you can start transferring immediately – it's that simple!
What's more, every fifth transfer you make with us is free.
If you already have an account all you have to do is log in and you can start transferring
Our exchange rates beat the bank, every time
To get you the best possible money exchange rates, we canvass the market, add a small margin to the rates we obtain, and pass that excellent rate on to you. The exchange rates we offer fall between the interbank rate (the truest exchange rate) and the rate offered by high street banks and bureaux de change.
We are able to undercut the high street banks and pass that saving on to you in the form of great rates. We believe in complete transparency when it comes to our rates, so the rate you see is always the rate you get we never surprise you with hidden bank charges.
Contact a Citizenship expert
The Portuguese government is welcoming non-EU investors with open arms. In an effort to attract wealthy individuals and their families to Portugal, the government offers attractive tax breaks and savings to expats who decide to make the southern European country their home.
We use cookies to provide the best website experience for you. Using this website means that you agree to this. How we use cookies.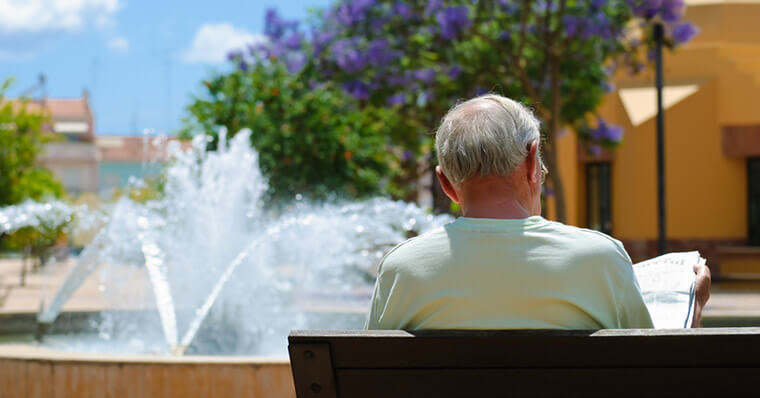 Not ready to retire? You don't need to stop working just yet
Retirement doesn't mean what it used to. The definition of "retirement" in terms of the NHR is loose. You only need to ensure you're not employed in Portugal and you will be considered retired. Should you have any business interests in South Africa (or elsewhere in the world), you'll still be able to keep these alive and running while you maintain your residency in Portugal.
Speak to an NHR expert today
The Portuguese government is welcoming non-EU investors with open arms. In an effort to attract wealthy individuals and their families to Portugal, the government offers attractive tax breaks and savings to expats who decide to make the southern European country their home.
Speak to a nationality expert