UVic has several scholarships available for international students for the 2024/25 school year.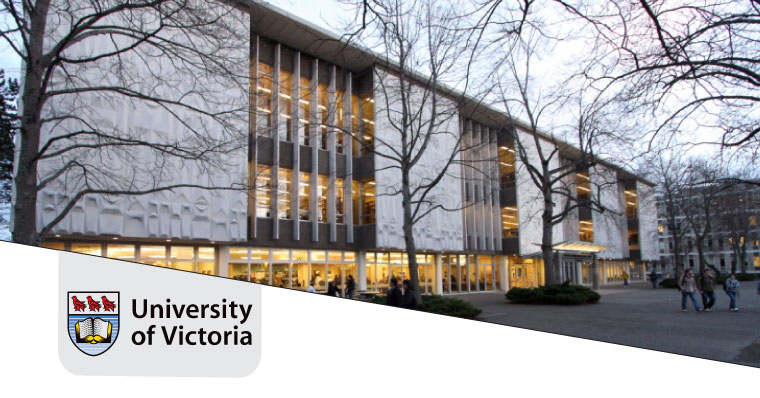 The University of Victoria (UVic), located in Victoria, on the coast of British Columbia is one of Canada's leading research-intensive universities.
The UVic Edge combines three elements: dynamic learning, vital impact and an extraordinary academic environment.
Together, these three elements nurture an environment of discovery, innovation and creativity. The Edge fortifies their work in sustainability and healthy societies. It shapes their worldview with diverse perspectives, including those from Indigenous and international communities. It fuels their commitment to economic well-being, technological advances and social justice.
There are several scholarships available to international students.
Undergraduate student scholarships
UVic scholarships are awarded to academically outstanding undergraduate students. Students who are new to UVic are considered for "Entrance Scholarships," granted for the first year of studies only.
There are up to 250 International Entrance Scholarships offered to international students each year, worth about 15% of tuition fees.
All students are automatically considered for scholarships; no additional application is required.
For Fall entry scholarships, interim or final transcripts from your final year must be sent to UVic admissions by March 15.
Entrance Scholarships are not renewable.
| Scholarship | Amount | Eligibility |
| --- | --- | --- |
| UVic International Entrance Scholarship | CAD 5,000 | Admitted students with a competitive average grade in, secondary school. |
| International IB Scholarship | CAD 2,000 (can be combined with other scholarships) | Students completing an International Baccalaureate program with a minimum of 32 points. |
In-Course scholarships and awards
While Entrance Scholarships are not renewable in Year 2, continuing international students may be awarded "In-Course Scholarships" by UVic.
Available to undergraduate students in all faculties
Some are awarded on GPA, no application is required
Departmental scholarships may be awarded to students who demonstrate academic excellence and meet other scholarship-specific criteria (requires an application)
| Scholarship | Amount | Eligibility | Application required |
| --- | --- | --- | --- |
| Faculty of Engineering Equity, Diversity and Inclusion Leadership Award | CAD 1,000 | Students from an underrepresented group entering Year 2 of an Engineering major. | Yes – includes an essay |
| Physics Student Scholarship | CAD 1,000 | Awarded to an academically outstanding undergraduate student majoring in Physics. | No |
| Alumni Association Undergraduate Scholarship | CAD 2,000 | Students entering Year 3 or 4 of undergraduate studies at the University of Victoria. | No |
| International Student Support Award | CAD 1,000 (minimum) | Continuing international students who have demonstrated financial need. | Yes |
For a full list, visit uvic.ca/registrar/safa/in-course-scholarships
Funding and paid work opportunities
Co-operative Education Program (Co-op)
Students can add a Co-op to their studies to gain paid work experience in their field of study. Average monthly Co-op salaries are CAD 3,287 for undergraduate students (2022–23).
International Bursary Funding
Awarded to international undergraduate students who experience a financial crisis during the academic year. Students are expected to explain why they should qualify.
Work Study Program
The programme, which runs from September to April, provides paid work for registered undergraduate students who demonstrate financial need.