Why our clients love our forex service
Australia
With our teams on the ground in Sydney and Melbourne we make sending money in and out of the land Down Under a breeze. Our teams of forex experts are on hand to ensure that your international money transfers are as quick and convenient as possible.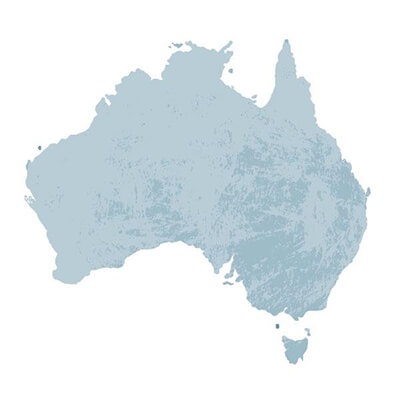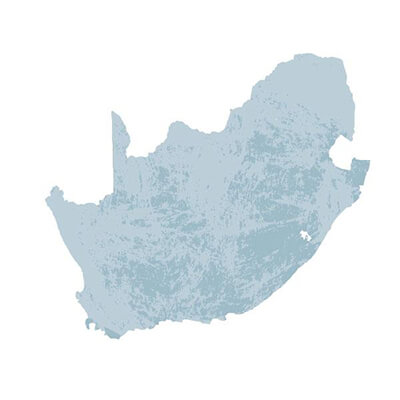 South Africa
We have a particularly strong presence on the tip of Africa, with offices in Johannesburg, Cape Town and Durban. The bulk of our forex work runs out of our Cape Town office, which is staffed by a high-energy, dependable team of international money transfer experts. The teams in South Africa specialise in helping private individuals and businesses transfer money into and out of South Africa.
The United Kingdom
Our corporate headquarters are situated in London and we have satellite offices in Birmingham and Croydon. Our teams in the UK can help you send money home, bring money into the UK or help your UK-based international business make cross-border payments or receive payments from around the world.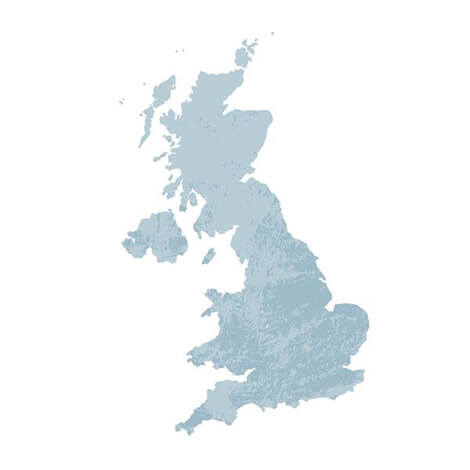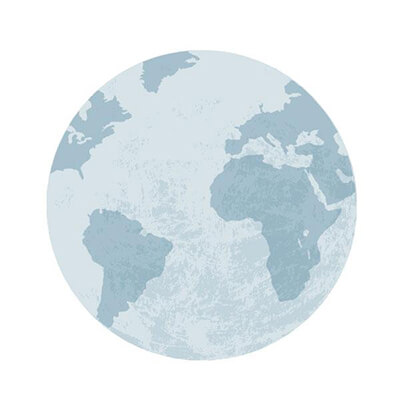 Global
We transfer to just about anywhere on earth. We are experts at getting your money where it needs to be with minimum fuss and at excellent rates. Our global network of brokers can help you figure out the best way to send and receive international payments.
How to transfer money
1. Register
Register your account online to get full access to our secure money transfer service.
2. Activate
To activate your account, simply upload or email our team proof of identity and address.
3. Transfer
Transfer between more than 25 currencies from all over the world and benefit from great rates and speedy transfers.
Making money transfers easy for over 20 years
James Edward

Director: Forex

Tim Powell

Director: Forex

Andrew Rissik

Group International Director

Saskia Johnston

Service Delivery Director

Shawn Maidwell

Operations Manager

Gemma Blommaert

Global Forex Operations Manager

Charmaine Thomson

Forex Broker

Carey Goaté

Business Development and Client Relations Consultant

Brenda Simpkins

Forex Broker

Gary Davies

Business Development Executive

Juanita Dunn

Client Relations - Registrations

Anita Huyser

Business Development Executive

Sebastian Steyn

Forex Risk and Hedging Specialist

Teri-Anne Hermans

Client Relations - Registrations

Charlene Windvogel

Forex Broker

Meagan Adams

Client Relations - Policy Encashment

Rochelle Frayster

Forex Broker

Raadhiya Moos

Forex Broker

Shelley Naudé

Compliance Officer

Nicholas Freel

Forex Broker

Justin Fortuin

Forex Broker

Andre Pheiffer

Forex Broker

Kayla Julie

Forex Administrator

Colleen De Vries

Client Relations – Estates

Ronel Dhrumaraj

Forex Administrator

Melissa Moses

Client Liaison
James Edward

Director: Forex

James has 35 years of banking experience, 15 of these intimately involved in international trade finance, including eight years as head of Capital Equipment Imports and Trade Finance, Nedbank Corporate (previously BoE Corporate Bank).

He previously headed up the Durban office of Reichmann's Trade Finance, part of Investec Bank. James has a BComm degree majoring in Economics and Business Finance, a Banker's Diploma and has completed an Advanced International Finance course at the University of Cape Town. In his spare time, James enjoys surfing and has a very active family that love the outdoors.

Tim Powell

Director: Forex

Tim has 25 years of work experience, including at the likes of Price Waterhouse Coopers, Combined Motor Holdings, BoE, Ernst & Young, JD Edwards in South Africa, Deutsche Bank and 1st Contact Forex in London.

He started an online forex business in London before returning to South Africa. He then joined FX Capital, growing the business to annual trade in excess of R4 billion per annum.

In 2017, FX Capital merged with Sable International and Tim is now the director of Sable International's South African forex business.

On weekends, Tim enjoys climbing mountains with his wife and two sons.

Andrew Rissik

Group International Director

Andrew grew up in South Africa, where he was schooled at Michaelhouse after which he completed his education at the University of Stellenbosch.

He served as an officer in the South African Navy before completing his management training with the McCarthy Group.

He established a company that facilitated the investment of UK client money into the emerging South African property market. He successfully sold his interests before being appointed to head up Sable International's forex team.

Andrew is a keen sailor who has competed internationally and spends many weekends away either sailing or enjoying the outdoors with his wife and two children.

Saskia Johnston

Service Delivery Director

Saskia has over 10 years of experience within the Sable International Team. Saskia graduated from the University of Cape Town with a B. Sc. (Masters) in finance and a sub-major in economics. She has a keen interest in financial services and immigration which made her the perfect candidate to help drive our Business Immigration team forward. Saskia has a passion for exceptional customer service and is now responsible for the Business Immigration team's service delivery.

A confident, enthusiastic individual with a great attitude and a keen motivation to learn. Saskia has spent the last decade growing a very strong and powerful professional business development network in London. Her growth and strategic approach to relationship-led new business has produced some fantastic results and she has enjoyed implementing these successful sales strategies with her team in London. She has extensive experience in all aspects of foreign exchange and business immigration and can apply her high-level, target-driven sales and account management approach to the success of her role.

Outside of work, Saskia loves experiencing new cultures and travel is at the top of her "spare time" list."

Shawn Maidwell

Operations Manager

Shawn hails from windy Fish Hoek, Cape Town. After qualifying with a BComm in Marketing and Economics from Unisa, he spent seven years in sunny Scotland before returning to South Africa to begin working with FX Capital.

He joined Sable International in November 2017 as part of a merger with FX Capital. Shawn has over four years' experience in foreign exchange, exchange control and cross-border payments. He is currently the Operations Manager for our South Africa forex division and deals mainly with private clients, corporates, estates and transfers into South Africa.

He enjoys playing sport, hiking and spending time with friends.

Gemma Blommaert

Global Forex Operations Manager

Gemma was raised and schooled in Cape Town, South Africa. She studied business management and computing before quickly being snapped up by Sable International.

Twelve years and three promotions later, Gemma holds the position of Global Forex Operations Manager, with a keen focus on customer service which she believes is what "separates us from the rest". She brings an outstanding enthusiasm, dedication and knowledge of the company to the role.

Gemma is happily stationed at Sable International's Cape Town office with her team who take care in moving money around the world for their clients.

Outside of the office she enjoys travelling, spending time with family and wining and dining at Stellenbosch's wine estates.

Charmaine Thomson

Forex Broker

Charmaine has 20 years' banking experience, where she specialised in foreign exchange, international banking and trade finance. She is currently employed as a Forex Broker, and she manages the forex requirements of a portfolio of corporate clients, private individuals and brokers.

Charmaine has a National Diploma NQF6 in Financial Markets and Instruments (Academy of Financial Markets), a Diploma in Treasury Management and Trade Finance (Institute of Bankers), and a Certificate in Marketing (RAU University).

She enjoys spending time with her family and friends and travelling. She also plays social golf and enjoys swimming the Midmar Mile with her husband and teenage daughter.

Carey Goaté

Business Development and Client Relations Consultant

Carey grew up in Port Elizabeth, South Africa. It was while managing two warehouses for Behr Hella, an international automotive company, that Carey took a keen interest in logistics. She went on to study logistics and procurement at Nelson Mandela Metropolitan University.

During this time, she realised her passion for people and took an about-turn into marketing and sales, where she excelled.

Now living in London, Carey joined Sable International in 2013 and specialises in saving both individuals and companies money on their international money transfers.

In her free time, Carey frequents the gym, enjoys travelling and loves being outdoors.

Brenda Simpkins

Forex Broker

Brenda has been a Forex Consultant in the Durban Office since March 2016. She has 25 years' experience in project management and business management, in the event organising and office design industries. She completed her Bachelor of Social Science in Economics and Industrial Psychology at UKZN.

She specifically deals with the private individual clients and particularly enjoys the more challenging situations where the client is struggling to find a realistic solution to their offshore transfer requirements. Brenda also deals with inheritance payments, financial emigration and SARS tax clearances.

Outside of work she enjoys spending time with her three children.

Gary Davies

Business Development Executive

Gary was born and raised in Johannesburg and has also lived in Somerset West in Cape Town and Los Angeles in the USA. He has 23 years' work experience within local and international banks focussing on international corporate and individual banking and investment platforms.

Outside of work, Gary enjoys cycling and has successfully completed twelve 947 Cycle Challenges and eight Cape Town Cycle Tours in support of The Reach for a Dream Foundation. When not cycling, he takes educational outdoor trips with his two children and three foster children.

Juanita Dunn

Client Relations - Registrations

Juanita was born and raised in Cape Town. She attended Milpark Business School where she obtained her certificate in banking.

She has 12 years' experience in the banking industry and has worked for Absa and FNB.

At Sable International, Juanita assists clients with the opening of accounts.

She enjoys taking long walks with her dog and child as well as reading magazines.

Anita Huyser

Business Development Executive

Anita has a BComm degree and over 20 years work experience, 14 years of which she spent in the finance industry and eight years in foreign exchange, exchange control and cross-border payments. She has worked and travelled throughout Europe.

Anita successfully summited Mt Kilimanjaro and completed her first Cape Town Argus Cycle Tour in 2014.

Lynn was born and bred in George along the beautiful Garden Route. She has travelled extensively and has lived in Israel, the United Kingdom and Turkey. After she obtained a Certificate in Banking with Milpark Business School, she gained 18 years of banking experience at FNB George, Knysna and Tokai.

Lynn loves travelling, hiking, going to the gym and spending time with her family, especially her grown-up son. She joined Sable International from FX Capital as part of the merger between the two companies. She is currently employed as a Forex Broker, where she deals with both corporate and private clients.

Sebastian Steyn

Forex Risk and Hedging Specialist

Sebastian completed his BComm (Hons) degree in Financial Risk Management at Stellenbosch University. With a keen interest in trading, he joined the forex team at Sable International.

Sebastian's ambitious nature saw him climb the ranks from Broker to Senior Broker and later as a Global Team Leader. He has since shifted his focus to risk management, with a personal interest in the technological development in the crypto sphere.

In 2019, he obtained the FRM certification from the Global Association of Risk Professionals (GARP). He then moved into a Risk and Hedging Specialist role at Sable International.

Sebastian is passionate about hiking, trail running and photography. He often spends weekends exploring the expansive mountain ranges in and around the Cape Peninsula.

Teri-Anne Hermans

Client Relations - Registrations

Teri-Anne has 13 years' working experience, which includes five years in the financial industry and nine years in immigration.

She has previously worked for Absa and at an immigration firm where she held the position of senior consultant/key account manager for private and corporate clients.

In her current role, she is responsible for registering clients who want to send money out of South Africa.

Teri-Anne enjoys spending time with her husband and two children, watching movies and eating good food.

Charlene Windvogel

Forex Broker

Charlene has 23 years' experience in the banking industry and has spent the last 12 years working in corporate and investment banking.

She joined Sable International in 2018 and is currently employed as a Forex Broker, managing corporate and private client portfolios at the Cape Town office.

Charlene enjoys spending time with her family and being outdoors.

Meagan Adams

Client Relations - Policy Encashment

Meagan has a national certificate in banking with Cornerstone and completed her First Level Regulatory Exam (RE05) with Moonstone.

She has previously worked for Standard Bank, where she gained 14 years' experience working in various roles within the branch banking network.

Meagan enjoys attending music festivals and markets.

Rochelle Frayster

Forex Broker

Rochelle has 12 years' experience within the corporate finance and forex banking industry. Rochelle's experience includes the challenge of being the Regional Branch Manager of a Bureau de Change. She currently manages corporate and private client portfolios at the Durban office.

Rochelle buys and sells foreign currency online and deals directly with our preferred banks. She maintains overall branch requirements and loves working with her team. She has a passion for foreign exchange and customer service and outside of work she enjoys reading and spending quality time with her family.

Raadhiya Moos

Forex Broker

Raadhiya was born and raised in Johannesburg and moved to Cape Town in 2014.

She has been working in the banking (forex) sector for over nine years and has a wealth of experience.

Raadhiya Joined the Sable International forex team in 2020, taking a position as a forex broker.

In her personal time, she loves being at the beach and spending time with friends and family.

Shelley Naudé

Compliance Officer

Shelley matriculated in Johannesburg and attended UNISA where she studied English and history of art and obtained a diploma in photo journalism.

After spending two years living and working in London, she joined Standard Bank in South Africa where she worked for over 20 years in various roles in global financial institutions and correspondent banking.

Shelley is the compliance officer at Sable International and is responsible for the implementation of anti-money laundering measures.

She loves belly dancing, hiking, swimming in the ocean and exploring the countryside.

Nicholas Freel

Forex Broker

Nicholas was born and raised in Kimberley, South Africa. He moved to Bloemfontein where he completed his Bachelor of Commerce degree with specialisation in investment management and banking at the University of the Free State. He is extremely interested in forex and the financial world.

He enjoys spearfishing and freediving and has represented South Africa in two barefoot water-skiing world championships.

Chris graduated from Wynberg Boys High School. He then went on to pursue a business science degree in finance at the University of Cape Town. While completing his degree, he also passed the CFA Level 1 exam. He recently sat for the Level 2 exam and is awaiting his results.

He joined Sable International as a Forex Broker on our global forex team. His job entails handling global forex enquiries and processing money transfers for international clients.

He loves sport and music. You will likely find him on the beach or playing a game of Fives Futbol with friends.

Justin Fortuin

Forex Broker

Justin studied at Stellenbosch University; attaining a BA in Geo Environmental studies and a Bcom Hons in Public Development Management.

Before joining Sable International, Justin worked as a junior development economist specialising in market research focusing on property and agriculture.

He is currently a member of the global forex team, assisting clients with all their forex needs as a broker

In his personal life, Justin enjoys spending time with family and friends, swimming and a good book.

Andre Pheiffer

Forex Broker

Andre grew up on the sunny beaches of Durban, South Africa. There he developed a love for the ocean. He then moved to Stellenbosch to pursue an education in finance before joining Sable International.

As a forex consultant, it is his role to help and guide clients through the process of sending money to individuals and institutions around the world while overseeing the balance of finances.

In his spare time, Andre enjoys outdoor activities such as fishing and camping with his family.

Kayla Julie

Forex Administrator

Kayla was born and raised in Cape Town. She attended Damelin College where she obtained her diploma in business management.

She has previously worked as an investment reporting administrator. She joined Sable international in 2021 as a Forex Administrator. In her role she assists with opening and monitoring new client accounts.

In her spare time, she enjoys spending time in the outdoors with family and friends.

Colleen De Vries

Client Relations – Estates

Colleen was employed as an office manager within the building/insurance industry for over 17 years.

She began her Sable Internat