Lancaster University will offer scholarships to international students entering their first year of postgraduate taught programmes in their Management School.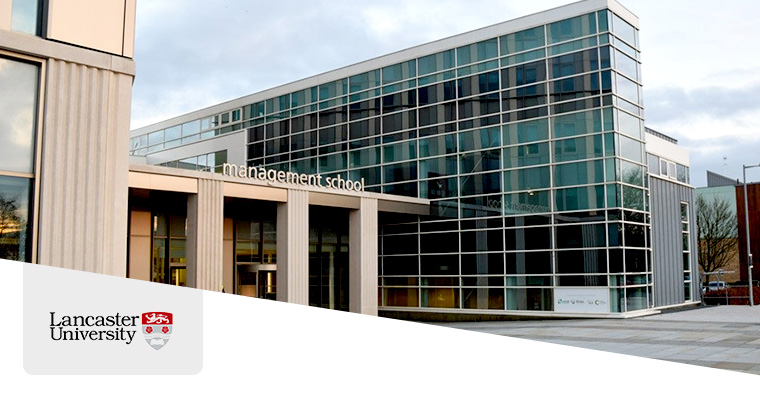 Lancaster University Management School (LUMS) is a quadruple-accredited centre of cutting edge knowledge where academically-leading research is applied to the real world. LUMS is a place for collaboration and creativity, where ideas are exchanged, talent is nurtured and bright futures begin. Join a thriving and diverse student community where you will benefit from world-class facilities and a supportive learning environment.
Lancaster University Management School masters scholarships
Lancaster University is delighted to announce that they will offer a scholarship of £4,000 to students who are entering their first year of postgraduate taught programmes within Lancaster University Management School.
This scholarship is designed to support and attract students from a range of international countries to masters degree programmes offered by their Management School.
This scholarship is awarded as a fee waiver and will be automatically awarded if students meet the eligibility criteria.
LUMS masters scholarship eligibility criteria
Students must achieve the equivalent of a UK 2.1 undergraduate degree
The scholarship is available for eligible applicants to all full-time postgraduate taught degree programmes, offered on-campus through Lancaster University Management School for October 2022 entry
Applicants must be in receipt of either a conditional or unconditional offer for a place at Lancaster University, which has been accepted
Partially funded applicants for less than 50% of their fees would be eligible for this scholarship
Students must be classed as overseas or international fee-paying students for tuition fee purposes, for the duration of their studies
Awardees must be a national of and permanently resident in one of the countries below:

Austria
Belgium
Brazil
Bulgaria
Columbia
Croatia
Czech Republic
Denmark
Egypt
Estonia
Finland
France
Germany
Ghana
Greece
Hungary
Iceland
Indonesia
Ireland
Italy
Japan
Latvia
Liechtenstein
Lithuania
Luxembourg
Malaysia
Malta
Netherlands
Nigeria
Norway
Pakistan
Peru
Poland
Portugal
Republic of Cyprus
Romania
Russia
Slovakia
Slovenia
Spain
Sweden
Switzerland
Taiwan
Thailand
USA
Vietnam
Who will not qualify for the LUMS masters scholarships?
Fully funded applicants are not eligible for this scholarship
Applicants to the MBA programme are not eligible for this scholarship
Applicants applying from articulation partners and pre-masters programmes offered by Lancaster University are not eligible for this scholarship
How to apply for the Lancaster Management School masters scholarships
Scholarships are automatically considered as part of the programme application and will be conditional if the results are unknown
Scholarship awards will be confirmed automatically for 2022 entry, throughout the recruitment cycle
If you meet the stated scholarship eligibility and award criteria, the scholarship will be confirmed
The scholarship is confirmed once Lancaster University is in receipt of your final exam transcript
Payment of the LUMS masters scholarship
The Lancaster Business Masters Scholarship will be awarded for the first year of study only, as a tuition fee waiver for full-time students
The Lancaster Business Masters Scholarship is not available as a cash alternative
The award is for 2022 entry only
Scholarships are reviewed on an annual basis and we cannot guarantee funding for the following entry year for applicants who decide to defer