Receiving a tax refund can sometimes feel like a great bonus. Whether you're waiting on news of the amount or just anticipating the transfer into your bank account, here are 11 ways to make excellent use of your rebate.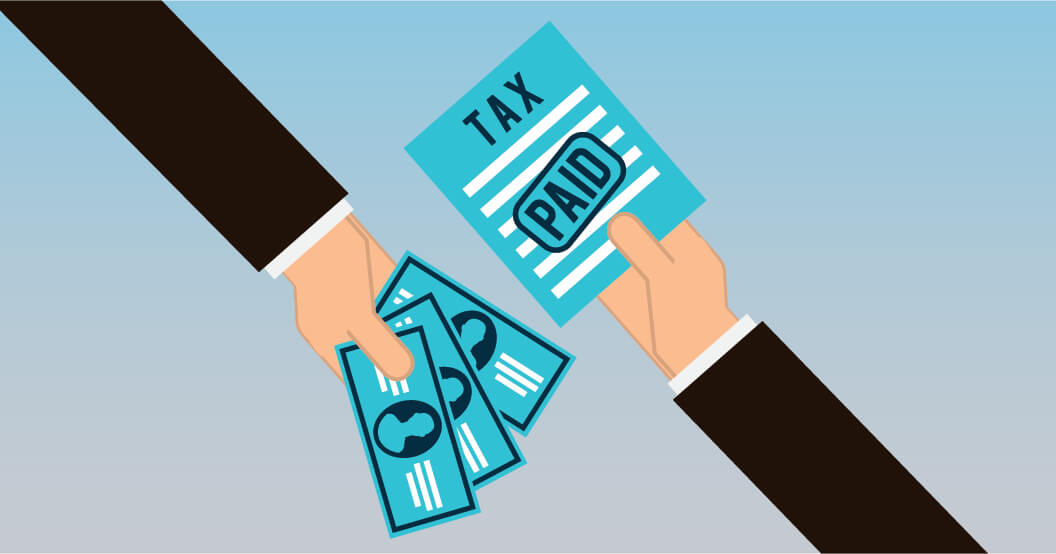 1. Save it for a rainy day
If you're disciplined with your money, your tax refund can go a long way. Perhaps you're expecting a sizeable spend on something soon, or just building your cash reserves for the future – both good reasons for keeping it in your savings account. Insurance is an essential, but keeping ahead of unexpected expenses with an emergency fund is always a good plan.
2. Add it to your investment
If you've got an investment account (or two), why not give it a boost by adding your tax refund? Every bit you put in contributes to your long-term returns. If you don't have any investments, there's no better time to start saving than right now. You can use your refund as a lump-sum start to your savings or get some sound financial advice for your future.
3. Pay off high-interest debt
A tax refund is a great way to keep ahead of any debt with a high interest rate – most likely a credit card. This should be your priority when you're settling outstanding payments. Credit card interest fees can be exorbitant and the last thing you need is for the debt to get out of hand. Next on the list is a store card. These can be hard to keep track of, so make sure you've explored everything you may owe.
4. Put it towards your mortgage
If you have no high-interest debt, you may want to boost your mortgage repayments. You could add your tax refund to top up your monthly payments or offset your mortgage with a linked savings account. Your decision depends on your circumstances and mortgage provider, so it's worth speaking to a mortgage advisor before you make up your mind.
5. Get educated
Invest in your future by learning something new. There are lots of education options, and your tax refund can help you pay for them. You can develop a new skill for your small business, or make yourself more employable by adding to your expertise. Online courses are an excellent use of your money. You could also buy study materials or attend a short course.
6. Start a business
You can use your tax refund to start that small (or big) business that you've always dreamed of. These days, building a simple, professional website can be quite affordable. If you're already online, use your rebate to boost your marketing, outsource your accounting or buy business tools that will help you grow. You could also redesign and print some new business cards to give to potential clients.

See also: Your guide to UK tax reliefs for SMEs
7. Fix your house
There's always that one thing that hasn't been fixed in ages. Leaky taps, broken windows, a cracked tile or a chipped wall – a tax refund can finally sort it out. Even if your home is in great condition, maybe it's time for a change of colour. DIY or hire some help with your extra cash to get your project completed faster.
8. Give it away
Contributing to a charity can make you feel great and help those in need. No matter the cause you support, they'll always be appreciative of a few extra Pounds to further their mission. If you can spare the money from your refund, it's a nice way to give back. Think of something dear to you or a principle you hold close to your heart. There's bound to be a cause that you'd be glad to give to.
9. Buy something you need
Instead of spending your money on meals out and movie tickets, there may be something you really need. Perhaps it's a new washing machine or a car part you've been meaning to replace. Sometimes it's easier to buy something you need as soon as you receive your refund to prevent your cash from being whittled away on smaller, insignificant expenses.
10. Use it for your hobby
If you have a hobby, it's likely there's some gear you've got your eye on. Using your refund for your pastime can be a wise investment. Your passion project can easily turn into a newfound career, so set yourself up for success by spending a bit extra on the thing you love. If you haven't yet found your calling, try something new – you never know where you'll end up.
11. Spend it on something nice
Sometimes it's necessary to take some time (and money) for yourself. If you're one for shopping, take a trip to your favourite store and get something you've always wanted. Or use your tax refund to take a relaxing trip away from home. Spend some money on a new experience or treat yourself to a fine-dining dinner with a friend.
Whatever your choice, make sure you're getting what's owed to you. One in three UK taxpayers are due a tax refund. If you haven't claimed your tax refund yet, now is the time to start. Our tax refund service is simple: We apply, follow up and source any relevant documentation for you. All we need from you is to fill out our claim form and send us your P45 and P60. No refund, no fee guaranteed.
---
We've made over 250,000 successful tax refund claims. Fill out our claim form to see if you're eligible or find out more about our comprehensive tax refund services.
We are a professional services company that specialises in cross-border financial and immigration advice and solutions.

Our teams in the UK, South Africa and Australia can ensure that when you decide to move overseas, invest offshore or expand your business internationally, you'll do so with the backing of experienced local experts.

;