We all know that Wimbledon is the only Grand Slam Tournament still played on grass and most of us are aware that at 17, Boris Becker was the youngest player (and first unseeded player and first German) to win the men's singles title… but here a few facts that might be entirely new to even the most ardent tennis fans.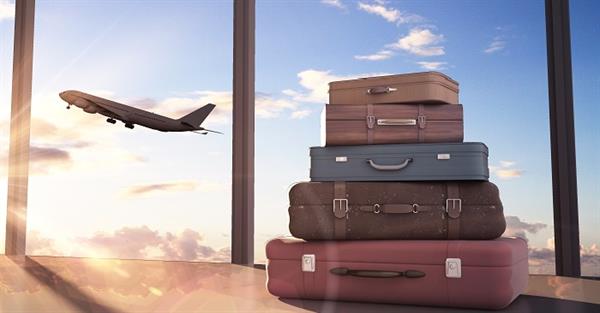 Interesting facts about Wimbledon
In contrast to the young Boris Becker, the oldest ever Men's Single Champion was Arthur Gore of Great Britain who won the title at the ripe (oldish) age of 41.
Speaking of age, Jean Borota of France has had the longest Wimbledon career… He won his first Wimbledon title in 1924; was still competing in the main tournament in 1964; and at the very ripe old age of 78, played in the Wimbledon veterans' doubles in 1977.
The last time a married woman won the women's singles championship was in 1981. The Mrs was Chris Evert Lloyd.
The last time anyone played at Wimbledon with a wooden racket was in 1987.
In 1931 Spanish player Lili de Alvarez caused quite a stir at Wimbledon by playing in "a divided skirt", the forerunner to shorts. The sensational outfit was designed by Elsa Schiaparelli – a controversial Italian designer of the time.
The first ever black player to win a Wimbledon singles championship was American Althea Gibson who took the title in 1957.
Did you know that Wimbledon's Centre Court was a victim of World War II? 5 bombs hit Centre Court during an air attack in October 1940, totally destroying 1200 seats. It took 9 years for the court to be fully restored.
Up until 1968 only "amateur" players were allowed to take part in the tournament. At that stage sports people who were paid to play were considered second-class citizens… In 1968, Wimbledon first allowed "professionals" and so began what was known as the "open era."
The prize money has certainly increased since then. In 1968, the year of the first "open" championships, the male winner received £2 000 and the female winner £750. In 2011, the prize money for the men's and women's singles winners is £1.1 million.
The prize money for male and female Wimbledon winners was only "equalized" in 2007, 34 years after Billie Jean King beat Bobby Riggs in 3 sets, to prove that women's tennis wasn't "inferior" as Riggs had publicly claimed.
A challenge round system (where the defending champion automatically qualified for the next year's final) was used from 1877 – 1921.
Ball girls were first employed at Wimbledon in 1977 and in 1985, they were allowed on Centre Court for the first time.
The top-selling item in the Wimbledon gift shop in 2010 was yellow mini tennis ball keyrings – she store sold 18 000 of them!
Yellow balls were introduced in 1986 to replace the white balls, which were hard for umpires to see.
This year, Slazenger supplied 52 200 tennis balls to Wimbledon!
As we prepare to see if Murray can play his way into Sunday's final, a last extra piece of trivia – it has in fact been 75 years since a Brit won the Men's Singles Tournament. But you probably knew that one already…
We are a professional services company that specialises in cross-border financial and immigration advice and solutions.
Our teams in the UK, South Africa and Australia can ensure that when you decide to move overseas, invest offshore or expand your business internationally, you'll do so with the backing of experienced local experts.