The upcoming IR35 changes, due to come into effect in April 2021, have many contractors worried about the financial impact to their current and future contracts. Some contractors are now choosing to become umbrella employees instead. Here's why it's worth considering making the change yourself.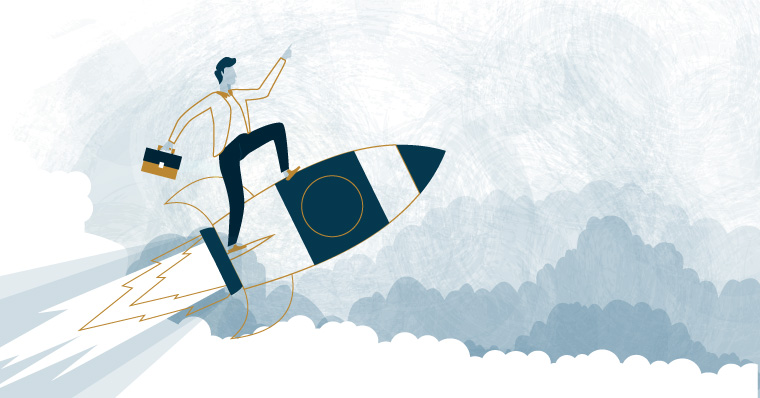 Working through an umbrella company is a great option if you're new to contracting or just want the reassurance that you'll get paid on time and remain tax compliant. When you join an umbrella company, you become their employee, with the company acting as the intermediary between you and your client. Let's look at some of the benefits.
1. No more IR35
The off-payroll working rules, also known as IR35, is part of employment legislation that determines when a contractor should be treated as self-employed or employed for tax purposes. Contractors working through their own personal service companies who fall "outside" of IR35 are viewed as proper businesses and will be taxed at Corporation Tax levels.
Contractors who fall "inside" IR35 are viewed as employees (even though they have a limited company through which they work and get paid). This means that you will be required to pay tax as per the income tax rules, as a standard employee. These rates are significantly higher and can reach up to and above 40%.
From April next year, all contractors will have their IR35 status determined by their end-client. This means that some or even all of your contracts could fall inside of IR35.
When you work through an umbrella company, you're an employee of that umbrella company, and you no longer need to worry about whether you're IR35-compliant.
2. Be your own boss with the benefits of being an employee
Working through an umbrella company means that you're eligible for sick pay, maternity/paternity leave and pay, and holiday or redundancy pay. You'll also be covered with workplace insurances.
See also: Self-employment vs. contracting in the UK: What's the difference?
3. Less admin, less to worry about
As opposed to running your own small limited company as a contractor, having all your admin and taxes taken care of gives you peace of mind and time to enjoy the flexibility your work offers or take on more contracts.
4. All your finances are managed
Your umbrella company will ensure that your National Insurance and taxes have been deducted and are up to date. These will also be sent to HMRC for you.
5. Claim your expenses back
You can claim back certain work-related expenses. This will be managed by your umbrella company and all you need to do is ensure that you log your expenses.
Is working through an umbrella company right for you?
You don't have to fulfil any specific requirements to start working through an umbrella company. It's worth considering if you're:
New to contracting and looking to get a feel for self-employment before starting your own limited company
Unable to or do not want to be the director of a limited company
Contracting for a short period of time
Earning less than £15 per hour
With an agency or end-client that requires it
See also: Everything you need to know about working through an umbrella company
Making the switch is easy
If you're currently working through a limited company and want to switch to an umbrella company, you have two options. You can either close your company or make it dormant if you think you may want to trade through your limited company in the future.
Your next step would be to sign up with an umbrella company and the rest will be taken care of.
Whether you decide to contract through a limited company or an umbrella company, it's important that you fully understand your role and responsibilities for either option. If in doubt, get advice from an expert who specialises in contracting in the UK.
---
Let us help you navigate the complexity of contracting in the UK. Get in touch with our contractor accountants to find out about our Umbrella payroll service and services for limited company owners on +44 (0) 20 7759 7553 or at umbrella@sableinternational.com.
We are a professional services company that specialises in cross-border financial and immigration advice and solutions.
Our teams in the UK, South Africa and Australia can ensure that when you decide to move overseas, invest offshore or expand your business internationally, you'll do so with the backing of experienced local experts.