There are loads, but here are five good reasons to pack your bags and move to the UK.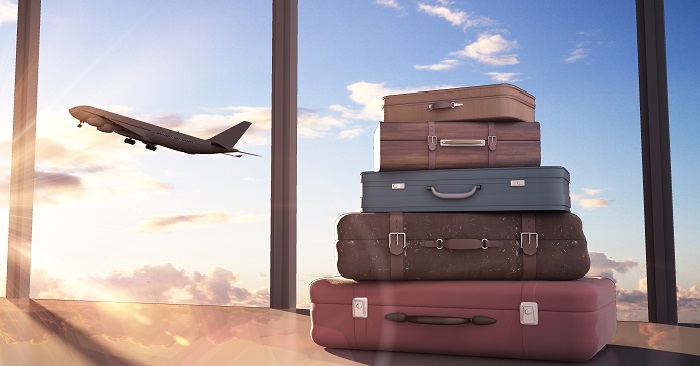 1. It looks good on your CV
No doubt about it – international working experience is respected and quite simply "looks good on your CV" once you're back home and back in the local job market. A great reference from a reputable UK company makes you automatically more employable and would be especially useful if you're applying for a position with a global company operating from your home country.
If an opportunity to work in the UK, in your chosen field or profession, comes along, it would be an extremely smart career move to take up the position and gain the experience and exposure it would bring. But more than just a reflection of your work experience, a 2 – 10 year stint in London also shows that you are a risk-taker, a hard worker and a forward thinker, and that you have staying power.
2. Travel opportunities abound!
If you want to see the world, or at least the good bits, there can be no better base than London!
You can get to pretty much anywhere in Europe and back for between £100 and £150, making a weekend in Paris a very real possibility.
A two year stint in London, coupled with some clever budgeting and you could see hundreds of places and have incredible experiences that would need 100 different holidays if you were travelling from home. You could also make your holidays – short or longer – even more cost effective by using a house swap as your means of accommodation, where possible.
3. Make lifelong friends
London has a reputation for being a cold, unfriendly place and if you try to strike up a conversation with someone on the tube, you'll soon know why. But there's also something about London that really brings people together.
Maybe it's because the strangers are so aloof and often downright rude to one another that those who do break the ice and make friends tend to become really good friends. Maybe it's the weather or all the pubs or the communal living… Whatever the reason, it seems that the people you meet and spend time with in London will become great, lifelong friends! And wherever any of you originally come from, it's inevitable that you will always – after your London stint – have really good friends living overseas, somewhere you might want to visit!
4. Bulk up your bank account
While London is undoubtedly an expensive city, there is no reason you can't save money during your stint of living and working in the UK. No matter what you earn, you will have to cleverly budget to be able to afford accommodation, food and entertainment, and transport and travel costs.
Budget just slightly more cleverly, and you'll be able to save a little every month too. Many people have left their home country with only enough to survive London for a few months and returned years later with more than enough to buy a home or set up a business. London can be a fantastic stepping stone to financial success!
5. British citizenship opens the world to you
After living permanently in London for 6 years, you can apply for a British passport. For people from the EU that may not seem like a huge plus, but for those from Australia, South Africa and India for instance, a British passport opens up a world of opportunity. It not only allows you to travel much more freely in Europe (often without the need for a visa), it also allows you to buy property or start a business in the EU with far less red tape than without a British passport.
---
There are many, many more pros to spending a few years living and working in the UK. If you're considering it and want to check your eligibility, visit our UK relocation section or call +27 (0) 21 657 1530.
We are a professional services company that specialises in cross-border financial and immigration advice and solutions.
Our teams in the UK, South Africa and Australia can ensure that when you decide to move overseas, invest offshore or expand your business internationally, you'll do so with the backing of experienced local experts.