Many people will agree that getting your National Insurance (NI) number is probably one of the most challenging aspects of moving to the UK. Unfortunately, they are right, especially if you do it alone. Luckily, we've been helping newcomers to the UK apply for and receive their National Insurance numbers for years with much success. By using our service we'll make sure your NI number gets sorted, the easy way.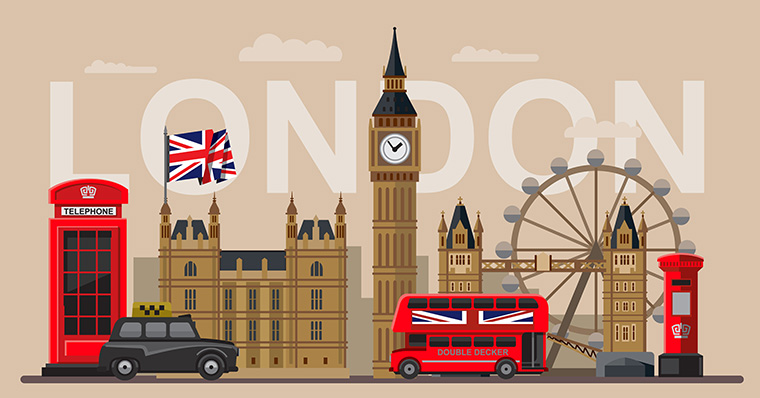 What is your NI number?
Anyone who plans on working in the UK is required to have an NI number. It is a unique code that is made up of numbers and letters and it is used by the UK government to record your taxes while you're employed in the UK. It also keeps a record of any contributions that are owed to you when you leave the UK.
The good news is that you only need to apply for it once and your number remains the same for life. So, if you leave the UK and end up returning, you won't have to apply for it again.
Without an NI number, you'll take home less money
While some employers may allow you to work for them while you wait to receive your NI number, there are tax disadvantages to doing so. If you work for someone without having an NI number, you will be required to pay emergency National Insurance contributions. This means that you'll be taxed at an extremely high rate, which will significantly reduce your take-home pay.
Getting your NI number
What makes applying for your NI number tricky is that you have to be present in the UK before you can be issued with one.
There are several steps you will need to complete. After arriving in the UK, you will need to call the Department for Works and Pensions who will then set up your evidence of identity interview with Jobcentre Plus. The location of the interview will be dependent on your UK address. However, not all Jobcentre Plus offices are equipped to handle these interviews, so you may have to travel quite far for one that is able to assist.

It can take anywhere between four to eight weeks from the date you appear for an interview to the time you finally get your NI number. So, if you've already started working, you will continue to be taxed at a higher rate while you wait to receive your number.
The process of applying for you NI number yourself is frustrating, time-consuming and costly. What's more, there are unforeseen challenges many people face when they do it themselves, such as:
When you change your address

Once you have gone through the application process and interview, there are several weeks of waiting for you NI number. In this time, many people often change their address because of their job or because their living arrangements have changed. This can lead your number being delivered to your old address and you having to contact HMRC to arrange for a new letter to be sent.

When you have to prove your identity
An important part of be able to receive your NI number is proving your identity in the EOI interview. There are certain documents that you will need to take with you to the interview, such as a utility bill in your name with a UK address and supply proof that you are legally allowed to live and work in the UK.
Forgot or lost your NI number? Here's what to do
There are a number of places you can look to find it. It is usually displayed on your pay slips as well as on tax documents issued to you by your employer. These would be a P45 or P60 tax return from HM Revenue and Customs (HMRC).
If you do not have these tax return forms, you can fill in the HMRC's CA5403 form online, print it and post to the address listed on the form. It takes around 10 working days to process and then a further 5 – 15 working days for the letter with your NI number to be sent out to your UK address.
---
Moving to the UK? Take the stress out of the process and hit the ground running when you arrive. Download your free UK Relocation Pack here.
We are a professional services company that specialises in cross-border financial and immigration advice and solutions.

Our teams in the UK, South Africa and Australia can ensure that when you decide to move overseas, invest offshore or expand your business internationally, you'll do so with the backing of experienced local experts.

;