Opening a bank account in the UK as a newcomer is notoriously difficult and irksome, but it doesn't have to be this way. We've got loads of experience opening bank accounts for non-residents, below is everything you need to know about the process.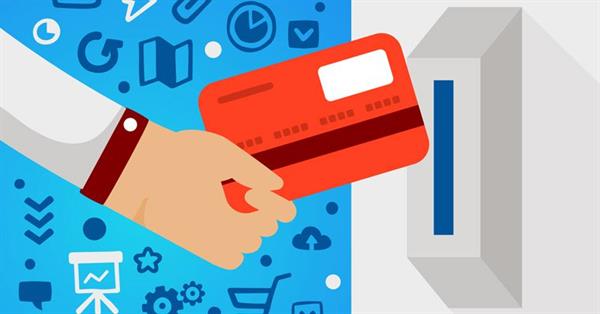 What documents are required?
You're going to need a proof of identity and a proof of address.
An acceptable proof of identity is:
Current valid (signed) passport
Current valid national ID card
Current valid driver's licence
An acceptable proof of address is one of the following:
A mortgage statement
An electricity, gas or water bill that's less than three months old
A bank statement that's less than three months old
A current council tax bill
Account, investment or insurance document
House or motor insurance certificates
What if I don't have proof of address?
As those who have endured the process will tell you, in most cases you do need a proof of address to open a UK bank account. If you've just arrived in the UK, it's almost impossible for you to have a proof of address at the ready.
In this case, it's best for you to consult a relocation expert, as they will be able to help you to open an account as soon as you arrive in the UK.
Can I open an account before I arrive in the UK?
It is possible to open an account before you arrive in the UK, but you will usually have to make a large initial deposit as well as commit to paying in a certain amount of money every month. You'll also be charged a monthly fee and you most likely won't have any option as to what kind of account you can open.
All of this can make your banking experience more expensive than it needs to be. There may also be additional restrictions such as a limited time period before you are able to close your account.
What are the best UK banks?
Unfortunately, you won't have much choice if you've just arrived in the UK and you go it alone. Most banks are strict with their requirements and may not even offer you the option to bank with them.
That being said, it's usually easier to open an account with one the UK's largest banks. The top three major banks in the UK are: Lloyds Bank, HSBC and Metro Bank.
Before you decide which bank you should go for, you need to think about what features and offers are most important to you.
Before deciding, ask yourself the following questions:
What will they charge me per month?
Will I be charged each time I pay for something using my debit card?
Do I have an option to open a savings account?
Will they provide me with internet banking free of charge?
Can I make and receive payments online free of charge?
Do I have the option to upgrade my account in future?
Does the bank have many, easily accessibly ATMs and branches?
Are there any added benefits to choosing this bank?
Lloyds Bank is the largest retail bank in the UK, with approximately 1,300 branches throughout England. One in three people in the UK bank with Lloyds.
They offer an everyday current account called the Classic account, an account especially for students, and a Silver account which comes with additional benefits such as travel insurance and roadside assistance.
In 2010, Metro Bank was the first new high-street bank to launch in the UK in more than 150 years and they're fast becoming one of the biggest banks in the UK.
They offer a variety of transaction and savings accounts, as well as mortgages and personalised private banking.
HSBC has more than 1,100 branches around England and Wales and they operate in more than 80 countries around the world. It is, of course, much easier to open an account with HSBC if you already bank with them in your home country.
The HSBC current account comes with free internet and telephone banking and a visa debit card. They also offer a student account and various business accounts.
Do note: These accounts may not be readily available to UK newcomers, so it's best to go through a specialised relocation expert who has an established relationship with UK banks.
What do UK banking fees cost?
You should be able to get a basic cheque account that doesn't charge you any monthly fees. If you want added benefits like interest, insurance and overdraft facilities, you'll need a premium account and will have to pay a certain sum every month. Premium accounts often have eligibility requirements, so you might not qualify if you're new to the UK.
Drawing money at ATMs
It's usually free to draw money from your bank's ATMs. However, certain ATMs aren't free, and can end up charging you an exorbitant amount per transaction no matter how much cash you're withdrawing.
Convenience ATMs inside small shops, garages or nightclubs can charge up to £5 each time you withdraw money on them. Some will let you know about the charges before you proceed with your withdrawal, but some won't. It's best to always use your own bank's ATMs to avoid a nasty surprise on your bank statement.
---
Moving to the UK? Take the stress out of the process and hit the ground running when you arrive. Download your free UK Relocation Pack here.
We are a professional services company that specialises in cross-border financial and immigration advice and solutions.
Our teams in the UK, South Africa and Australia can ensure that when you decide to move overseas, invest offshore or expand your business internationally, you'll do so with the backing of experienced local experts.