After coming fifth last year, the UK has made it to the number one position on Forbes' list of best countries for business in 2018. The UK's low unemployment rate and continued economic growth earned it the coveted title. For anyone thinking about expanding their business internationally, the UK has to be near, or at the top, of their list.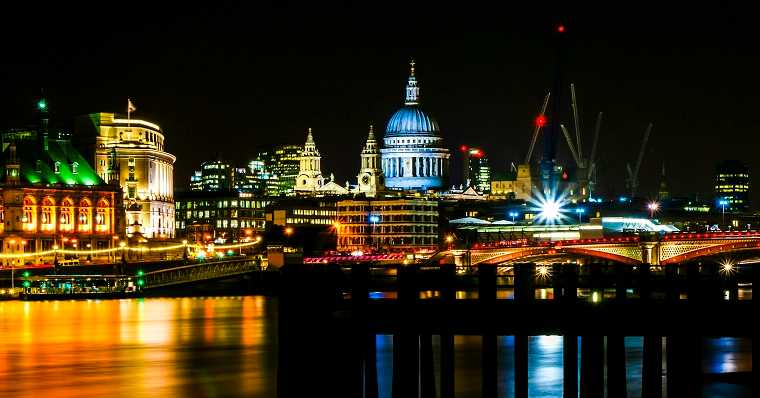 Forbes' prestigious list
Forbes has been releasing the list of best countries in which to do business for 12 years now. They analyse 153 countries worldwide across the following 15 categories:
Property rights
Innovation
Taxes
Technological readiness
Corruption
Infrastructure
Market size
Political risk
Quality of life
Workforce
Personal freedom
Trade freedom
Monetary freedom
Red tape
Investor protection
Each category is equally weighted, and the UK ranked in the top 25 countries in each of the 15 categories, except for political risk, where it ranked 28th. However, despite the political uncertainty around Brexit, the economy has held up well and gross domestic product grew 1.8% in 2016 and continued to grow in 2017.
The UK's $2.6 trillion economy is the fifth largest in the world, with London serving as the central hub for financial services. UK property prices also went up in 2017 and unemployment dropped to a 42-year low of 4.2%. The UK ranked particularly highly for technological readiness and the education of its workforce.
Onwards and upwards
Suren Thiru, Head of Economics and Business Finance at the British Chambers of Commerce, commented that "the UK's ranking as the best country for doing business is a testament to the hard work and resilience of business communities across the UK.
"The UK remains a great place to start and establish a business, with low barriers to entry and a good reputation for business-friendly regulation and enforcement."
Thiru said that in order to boost growth and productivity over the long-term, the UK must address the longstanding issues around skills shortages. As the economy grows, the UK will need more skilled individuals to fill important positions so that economic momentum is not lost. As such, the UK is making itself more open for business to foreign skilled workers and international businesses both large and small.
See also: Do you have exceptional talent? The UK has a visa especially for you
Now is the perfect time to establish your business in the UK
The UK has always been a popular business destination, but there couldn't be a better time than now to make the move. Investment and entrepreneurial opportunities are abundant in the UK and, with the right assistance, you can ensure your business venture is a great success.
Low Corporation Tax, a generally business-friendly legislative framework and opportunities to expand into the rest of Europe make the UK an entrepreneur's dream. What's more, establishing a business in the UK is a great path to residency, and ultimately citizenship, for you and your family.
---
There's never been a better time to expand to the UK, and we can assist you every step of the way. Get in touch with our UK-based business experts on +44 (0) 20 7759 7553 or send us an email on ukbusiness@sableinternational.com
We are a professional services company that specialises in cross-border financial and immigration advice and solutions.

Our teams in the UK, South Africa and Australia can ensure that when you decide to move overseas, invest offshore or expand your business internationally, you'll do so with the backing of experienced local experts.

;