Working as a UK contractor still has a lot of perks, but there are some complexities when it comes to borrowing money. Mortgage lenders often prefer a regular paycheck, but it's not as hard as you might think to get approved.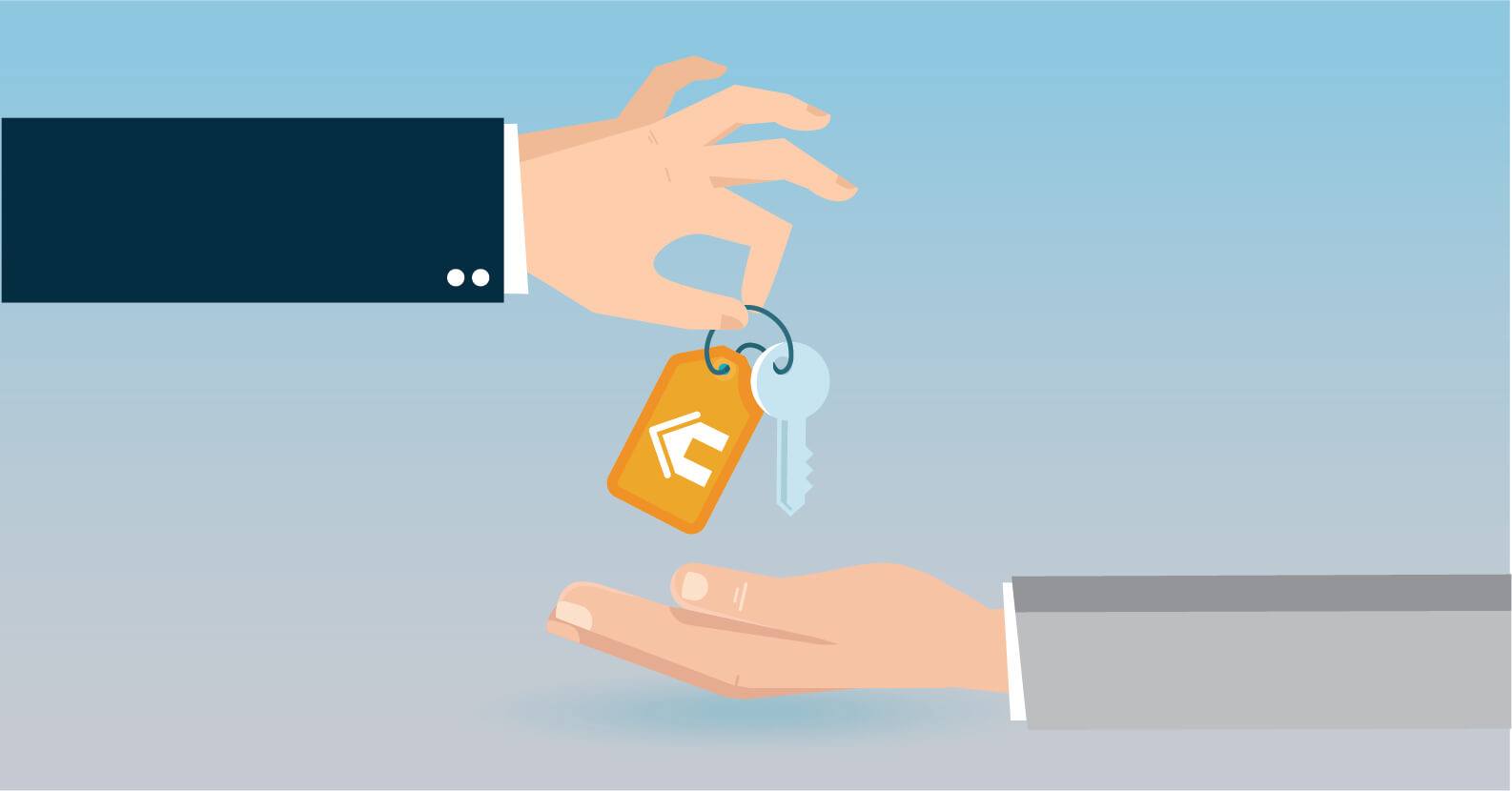 Lenders often consider contractors to be a "higher risk" than traditional employees. Contract-based work means income that isn't a fixed, regular monthly amount. There's also always the difficulty of finding new contracts once the current one comes to an end. This means you will go through a different mortgage application process.
How is the contractor mortgage application different?
During a traditional mortgage application, lenders ask for your employer's details as well as how long you've been working for them and your salary. This helps them conduct an affordability assessment to see how much you'll be able to pay each month.
When it comes to contractors, it's often more complex. Because of the nature of contracts, you won't always have a fixed salary. Different contract lengths and negotiated rates makes it hard to calculate affordability. Lenders might also be wary of short contract durations, but that doesn't make it impossible. As mortgage providers get used to new work patterns, they adapt and develop ways to calculate mortgage applications effectively.
There are four ways your income can be assessed. Lenders will usually use one of the following:
An average of your last two years' drawings (salary and dividends)
An average of your last two years' net profit plus salary
An average of your last two years' operating profit plus salary
Contract rate
Each method can result in very different loan offers. Your contract rate allows you to be assessed similar to a PAYE employee.
Speaking to a financial planner simplifies the mortgage process and provides you with the best options to suit your situation.
How does it work for contractors?
Although the application requirements may be a bit different, most of the figures such as deposits and interest rates shouldn't be any different from a typical salaried employee. You shouldn't pay a higher interest rate just because you're a contractor, and your deposit should only be in the range of 10% to 25%.
You don't need years of accounts
If you're new to contracting or don't have many years in the business, there's no need to worry. Mortgage providers will give you a mortgage that's based on your day rate. You'll need a copy of your current contract, identification and bank statements, but you should be able to get a mortgage very soon after you start contracting.
How much you can borrow
Lenders like to get an overview of your full financial situation. They will consider your monthly income, investment income, pension and child maintenance income, as well as your credit and debt. This helps them calculate what you'll be able to pay back each month, which then determines your mortgage amount.
You can estimate how much you can borrow with an online mortgage calculator, as well as find out your likely monthly repayment.
Make your application stronger
There are certain things you can do to ensure your application is stronger. These will help you put your best financial foot forward and get the best mortgage you can.
Check your credit
Lenders will do it when you make your application, but you should check your credit status beforehand. The last thing you want to do is limit your mortgage with bad credit. Keep up to date with any payments due.
Beware of contract gaps
Although more and more lenders are becoming comfortable with contractors, they're still wary of lengthy contract gaps. These will count against you, and if you have multiple gaps within a two-year period, it's very likely you won't be able to use your contract rate to get a mortgage. Most lenders are happy with one or two six-week gaps between contracts over a two-year period. Any more than this and you could find your application being declined.
Save for a bigger deposit
One thing that can considerably affect your interest rate is the amount you put down as deposit. While the minimum could be around 10%, adding more to the lump-sum initial payment will mean lower interest rates.
Keep your paperwork current
If you're using your current contract to apply, or your previous company accounts, make sure you've got the relevant paperwork and that it's up to date with all your and your client's information. You'll also need identification, proof of address and recent bank statements.
Get up to speed
There are a lot of different types of mortgages available. Learning about your options and educating yourself on relevant industry jargon can go a long way in preparing for your application. If you've still got any questions about UK mortgages, speak to an expert.
Keep it consistent
Gaps between contracts and inconsistent income means more risk for lenders. Where possible, try keep your accounts consistent to lower your risk level. A steady flow of work will always count in your favour.
Get advice
Getting a mortgage as a contractor doesn't have to be difficult. We've developed professional relationships with banks and specialised knowledge of the market. We understand the UK contractor environment and can guide you through the process to streamline your application.
---
We assist contractors with their mortgage applications. Speak to us today to find out how we can help at mortgages@sableinternational.com or call +44 (0) 20 7759 7519.
We are a professional services company that specialises in cross-border financial and immigration advice and solutions.
Our teams in the UK, South Africa and Australia can ensure that when you decide to move overseas, invest offshore or expand your business internationally, you'll do so with the backing of experienced local experts.