Extra income can give you the financial freedom to do what you love. Create an additional revenue stream for you or your business by introducing your clients to our bank-beating forex service.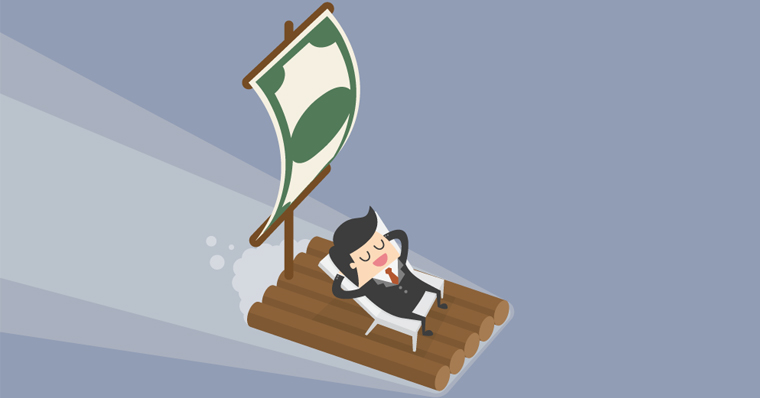 Word of mouth marketing is important for a business because happy customers can point dozens of new ones your way. It's one of the most credible forms of advertising as a person puts their reputation on the line when they make a recommendation.

At Sable Forex, we have long known that the best way to spread awareness about our services is through word of mouth referrals. Referrals are memorable and trustworthy. If you give your clients a quality recommendation, you're giving them a reason to contact you.
That's why we've created our Partner Programmes. We want you to promote our money transfer service to friends, family and clients and in exchange, we'll pay you for any clients you bring to us.
How does it work?
Our focus in 2019 is to further our relationship with our clients and partners. To that we've created opportunities for you to cash out on personal and professional referrals.
Personal Referrals
If you're a fan of our money transfer service and think people within your personal network could also benefit, let them know about us and we'll give you £20 in cash for every successful referral. Looking for more info? Visit our Referral Programme page for further info and terms.
Business Referrals
Create an additional revenue stream for your business by introducing your clients to our bank-beating international money transfer service. With the support of our forex team and access to unique marketing tools, you'll create an extra income opportunity. Looking for more info? Visit our partner page for further info and terms.
More about us
Sable International has been offering international money transfer solutions for over 20 years. We support all major currency pairs and international payments. We're registered and regulated in South Africa, the United Kingdom and Australia. We'll help get your funds from A to B with low fees and no hassle.
Who uses our money transfer services?
With over 60,000 clients worldwide, we can easily provide your referrals with the necessary forex solutions, adding to your already valuable offering. Some of the people and businesses we work with include:
Expatriates
Foreign workers
People making regular international payments
International start-ups and SMEs
Importers and exporters
Travel and tourism businesses
The fine print
For more information about our partner revenue sharing agreements please contact us below. Sable International reserves the right to refuse to sign up any clients that don't provide required documentation or fall outside our acceptable risk parameters.
---
If you're interested in earning extra income by becoming an affiliate, send an enquiry to affiliates@sableinternational.com or fill in our form and we'll get in touch.
We are a professional services company that specialises in cross-border financial and immigration advice and solutions.
Our teams in the UK, South Africa and Australia can ensure that when you decide to move overseas, invest offshore or expand your business internationally, you'll do so with the backing of experienced local experts.