Sable International showcases their services and how you can Internationalise yourself, you family and your wealth.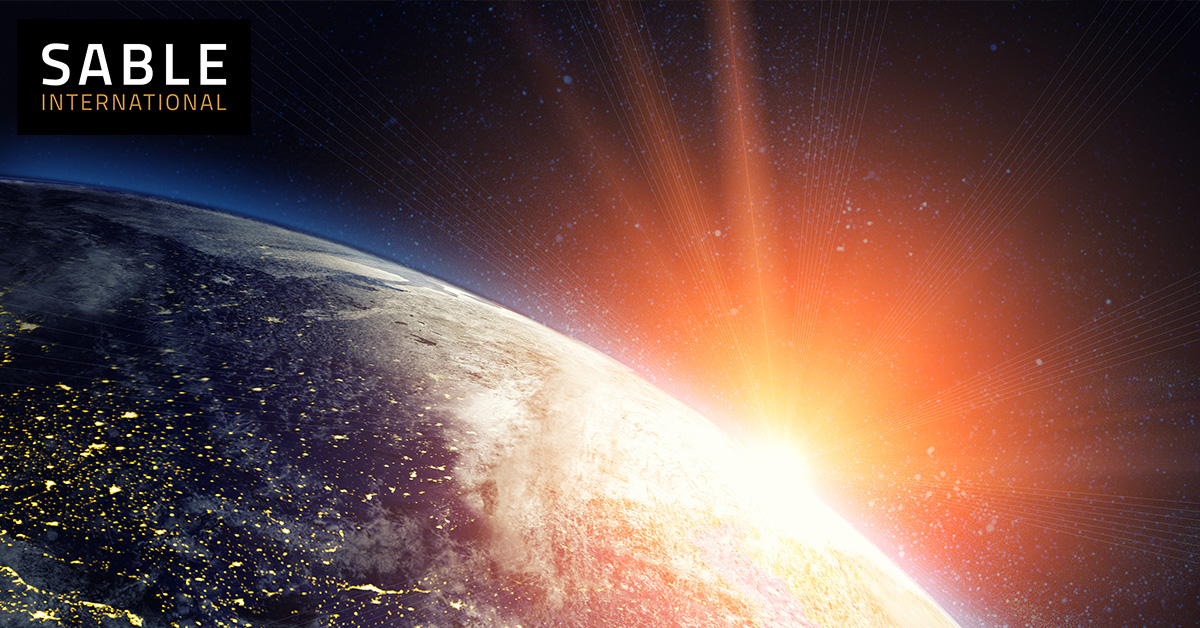 This article was originally published on Business Tech.
Whether you're "gatvol" of load shedding or simply want security for your children or your retirement – you're keen to explore your international options. But where to start?
While the talk around the braai might focus on packing up and leaving, that's just part of the discussion. You don't necessarily have to give up your South African lifestyle to secure your future.
Live abroad – Get a UK or Australian visa
The UK and Australia are popular destinations for South Africans due to a shared language and culture.
Both countries offer plenty of job opportunities for skilled workers, but the visa systems are quite different.
Australia is a top choice for South Africans under 45 years old who have in-demand skills. Australia's General Skilled Migration route does not require a job offer prior to relocation. Rather, it is points-based and the government may select you based on your skills and experience. Australia also has an Employer Sponsored Visa route, if you can secure a job offer from an Australian employer, and parent visas for those whose children have already emigrated.
Popular routes into the UK for South Africans include the Ancestry visa, which is available to South Africans with UK-born grandparents, and the Skilled Worker route, which requires a job offer from a UK employer.
| | Australia | UK |
| --- | --- | --- |
| English-speaking country | ✓ | ✓ |
| Has a skill-based visa that does not require a job offer | ✓ | ⨯ |
| Has a visa for workers with a secure job offer | ✓ | ✓ |
| Has a parent visa | ✓ | ⨯ |
| Worker visas have an age limit | ✓ | ⨯ |
| Ancestry visa | ⨯ | ✓ |
Second citizenship or residency as a plan B
UK citizenship
With a British passport, you can travel to 188 countries visa-free, while South African citizens can only visit 106. The increased global mobility associated with having dual citizenship is appealing even to persons who have no intention of ever living in the UK. Recent changes to nationality law mean that more South Africans, particularly those with maternal ancestry in the United Kingdom, are now able to apply for and receive British citizenship.
Citizenship- and residency-by-investment
An increasing number of wealthy South Africans are investing in a strong second passport or residency through investment migration.
Options include countries like Portugal, Malta and Greece, which offer access to Europe; the Caribbean island of Grenada, which provides passport-holders with visa-free travel to over 140 countries (including the EU, the UK and China); and the United States, where it's possible to apply directly for a green card without holding prior US residency permits.
Study abroad – expand your horizons
Sending your children to complete their tertiary education abroad can open up the world. Many countries offer post-study work visas that can lead to immigration and eventual citizenship. Even if your children choose to return home, having an international degree can increase their employability and give them more options going forward.
An international education may be more accessible than you think. Some international institutions rival South African ones in terms of cost and even prestigious postgraduate programmes are often shorter than local ones. Researching all the options can be a huge task, but Sable International's study abroad team works with over 300 partners and their advisers are well-versed in the various benefits of different countries and institutions.
Invest abroad – diversify your portfolio
The South African stock market represents less than 1% of the world economy, making offshore diversification an essential part of any financial plan.
As a global firm with multi-jurisdictional licenses, Sable Wealth has the experience and knowledge to take the guess work out of cross-border financial planning and offshore wealth management solutions. Their wealth experts can assist in the development of an investment portfolio and financial plan that considers both immediate and long-term goals.
This type of advice is even more essential if you are thinking of moving abroad, as tax residency and Double Taxation Agreements (DTAs) between countries can have a large impact on the suitability of your investments.
Offshore real estate investment
Many South Africans dismiss offshore property investment out of hand as too expensive and unattainable. However, they often don't realise that:
Property prices can be comparable, depending on where you invest
Rental income can be used as an immediate source of income and is often enough to cover monthly payments
Mortgages at low interest rates are common
Property management companies in mature real estate markets like the UK spare landlords the day-to-day tenant management responsibilities.
That's not to say that you're guaranteed a return on your investment, but as Warren Buffet once said, "Risk comes from not knowing what you're doing." It's important to work with someone who can give you independent and research-led advice on the best locations and who does due diligence on your behalf. Sable International's offshore property division is not a realtor, but a bespoke advisory service. They can match you with the right investment for your unique goals.
---
We are a professional services company that specialises in cross-border financial and immigration advice and solutions.
Our teams in the UK, South Africa and Australia can ensure that when you decide to move overseas, invest offshore or expand your business internationally, you'll do so with the backing of experienced local experts.