The road to London, for South Africans at least, is paved with hiccups, last-minute costs and unforeseen circumstances. Keith van der Linde unpacks some of these experiences to help you plan for the big move.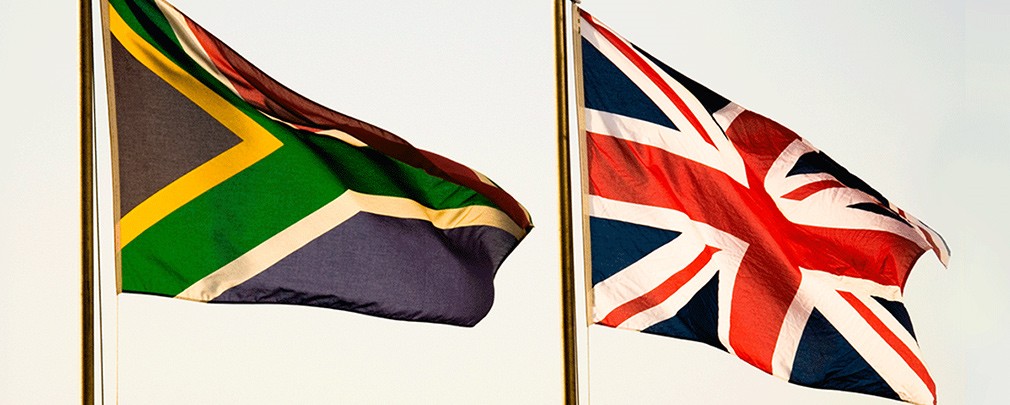 Make sure your TB test certificate is still valid
If you're heading to the UK for more than six months (on an Ancestry visa, for example) and are traveling from one of these countries, you'll need to go for a TB test when you apply for your visa.
Your TB test results are only valid for one year. If you put your UK plans on hold for longer than that you'll need to go for another TB test and show your certificate at immigration control.
This is an expensive exercise in itself, but failure to do so means you won't be able to enter the UK.
There are only three Home Office-approved TB test clinics in South Africa – Cape Town, Pretoria and Durban – so give yourself enough time to travel to one of these centres if you need to book a second appointment.
Visit the dentist before you leave
Private dentists are notoriously expensive in the UK and while you can book an appointment with a National Health Service (NHS) dentist, you might have a long wait if you've just arrived in the country.
The bottom line is that getting your dental work done in South Africa is a lot cheaper than booking an emergency appointment with a private dentist in the UK, so get your teeth checked before you go.
Stock up on prescription medication
Although you'll be put onto the NHS once you're in the UK, some prescription medicines may not be available if you're based in a small town or village. The safest bet is to stock up with three months of prescription medicine before you depart SA.
South African medical scripts are not accepted in the UK - all the more reason to bolster your medicinal arsenal before you leave.
You will need a letter saying that you are authorised to take so much medicine to the UK. Keep all boxes, scripts and receipts in the event that you are questioned at customs for carrying so many meds.
Beware of online scams
If you're looking to find a room before getting to the UK, Spareroom will constantly pop up in conversations with people who've already moved there. Word-of-mouth recommendations are always the best, and Spareroom is tops in this regard.
The UK rental market is bustling, so be prepared for a bevy of responses if you set up a Spareroom profile, most of whom will be from legitimate landlords and co-tenants open to the idea of meeting over Skype.
Finding a room this way does carry its own risks though, the biggest of which are scams.
You'll need to do a lot of work if you're hoping to secure a room from South Africa: Messaging prospective landlords and co-tenants, responding to queries, speaking to friends of friends, and being constantly available for both formal and informal chats over Skype.
The downside to this is that it's easy to lose track of the properties you've looked at, the properties you've saved or starred, and the people you've messaged.
This is exactly where scammers target.
A favourite method scammers use to extract money from overseas-based room seekers is to send you a direct email, written in such a way that it makes you think that you have already expressed interest in a property.
It's not unusual for landlords to use personal email addresses to respond to prospective tenants from Spareroom and Gumtree. In a healthy scenario this leads to an email conversation that results in the landlord or tenant confirming which property s/he is referring to, and sending through a link and pictures.
I received several emails with pictures of flatshares, a "thank you for expressing interest in my apartment" message from an apparent landlord, as well as an immediate request for a deposit. None of these people provided any proof as to having a flatshare profile online.
Beware of so-called landlords who cannot provide links or images to flatshares, and steer clear of anyone requesting a deposit in the very first email they send you.
My advice? Crash at a mate's place, doss on their couch, and find accommodation once you're there using a popular service like SpareRoom's Speed Flatmating, where you get to meet prospective roomies in person.
---
Moving to the UK? Take the stress out of the process and hit the ground running when you arrive. Download your free UK Relocation Pack here.
We are a professional services company that specialises in cross-border financial and immigration advice and solutions.

Our teams in the UK, South Africa and Australia can ensure that when you decide to move overseas, invest offshore or expand your business internationally, you'll do so with the backing of experienced local experts.

;