If you want to work in the UK one of the first things you need to do is send out your CV. What many applicants don't realise is that UK CVs follow a distinct structure. But fear not, we've put together a brief guide on how you can ensure your CV doesn't wind up in the rejected pile.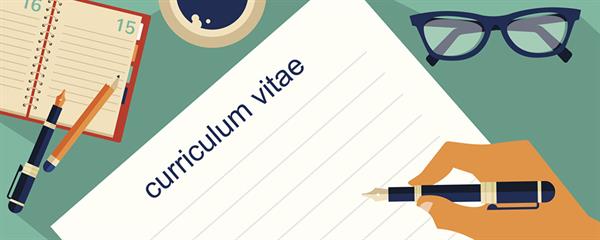 Quick points
Your CV should:
Have no grammar and spelling mistakes
Be printed on high-quality white A4 paper
Use a font that is clear and easy to read when it is digital
Not be longer than two pages
Be concise, easy to read and written in an "active" voice
Be tailored to the job you are applying for
Show confidence in your skills and pride in your achievements
Show how previous work experience is relevant to the job you are applying for
The UK CV
The National Careers Service (NCS) has put together a basic CV builder that you can use to get started. However, if you want to get started now, you can see the seven key details below.
1. Personal details
Always include your full name, current address and contact details. If you include an email address, make sure it sounds professional: Don't use something like funguy42@gmail.com. You may direct people to your LinkedIn page but don't link to pages that are strictly personal.
2. Personal profile
This section should read like a short advertisement of your skills, qualities and goals.
Keep it around 60 – 80 words and avoid clichéd terms like "team player" and "hard working".

Be brief: Simply describe what skills you have, and what goals you have set for yourself. Then explain how these are in-line with the requirements and duties of the job you are applying for.
3. Employment history
List all your relevant work in this section, starting with the most recent and working backwards. Include the details of your previous (or current) employers, what your main duties were and the dates you worked at each job.
Present your jobs in a bulleted list and use positive, active language when describing what you achieved and learned in that position.
If there are gaps in your employment history, explain it in your "additional information" section (see below).
Think about how skills you picked up in previous positions relate directly to the job you are applying for.
4. Education
Again, use a bulleted list and make sure you include: the university or college you went to, the dates your qualifications were awarded (along with any grades), and any relevant work-related courses.
5. Interests and achievements
Try to include interests that are relevant to the job and portray you in a positive light. Your interests help an employer understand what kind of a person you are.
6. Additional information
Here you can let your employer know about anything else that is not easily contained in the above sections. Your ability to speak a foreign language, or what kind of driving licence (if any) you hold.
You can also explain why, if necessary, there are gaps in your employment history.
7. References
While you can include character references from people you have not worked with, work-related references are always preferable. Be sure to describe your relationship with any references you list.
If your CV is running long, you can say that references will be provided on request.
Covering letter
Your covering letter may be the single most important part of your application. It is the first thing an employer reads and is likely to greatly influence their opinion of you. Your letter needs to be well constructed, free of grammar and spelling errors and, most importantly, it must relate to the job you are applying for.
Show the employer that you have researched the position and make it clear that you understand what your duties will be.
CV format
There are some specific CV formats that depend on what kind of a job you apply for. Have a look at our job assistance page for help on drafting a UK CV.
If you want to work in the UK, Sable International Immigration can help you get there and 1st Contact UK Relocation can help you get started. If you're already in the UK, we can also help you find a job.
We are a professional services company that specialises in cross-border financial and immigration advice and solutions.
Our teams in the UK, South Africa and Australia can ensure that when you decide to move overseas, invest offshore or expand your business internationally, you'll do so with the backing of experienced local experts.