Even during extreme market volatility, companies must remain forward-focused and take advantage of the possible benefits of major currencies being at levels they haven't been in decades.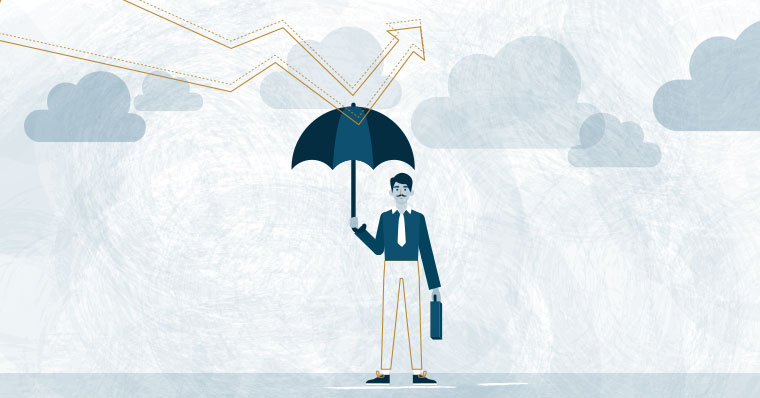 Corporate forex clients require a service that is not only flexible, efficient and safe, but also personalised. Our specialists can tailor the most-effective strategies available to your company to lock in profits and place your company in the perfect position to capitalise on upward market movements, while simultaneously protecting your company against possible downward pressure.
Our risk and hedging team specialises in protecting corporate clients from adverse fluctuations in the market by advising on the best strategies to capitalise on the upward movements in the market and allowing for flexibility should capital flows change or be cancelled. This service is a type of insurance against market volatility for corporate clients.
Case study: How your business can benefit
One of our corporate clients in the travel industry had booked expected cashflows for the next 12 months. Due to the unexpected COVID-19 pandemic, all their structured financial plans were diminished. We saw an opportunity to assist our client and unwind their trades at no cost.
Unfortunately, their other forex provider was not as lenient and they suffered unwinding costs that added to their circumstance. The same client has since consulted with our risk and hedging specialists, and together we are strategising for possible future capital flows.
Key market movements to note over the last three months
With currencies that have fluctuated between 9% and 35%, the average premium for an option ranges between 3.7%-6.11%, which provides substantial potential upside.
USD to ZAR – 35%
GBP to AUD – 8.93%
USD to GBP – 15.61 %
EUR to GBP – 10.60 %
USD to AUD – 22.13%
Currency hedging can protect your business
Hedging is like an insurance policy. It mitigates risk and ensures a steady and predictable cash flow – something that is vital when running any kind of business. These strategies can be used by individuals and businesses to manage currency risk.
Currency options
A currency option is a contract that gives the buyer the right, but not the obligation, to buy or sell a certain currency at a specified exchange rate on or before a specified date.
Forward contracts
A forward contract is a non-standardised contract or agreement set up between two parties to buy or sell a currency at a specified future time, at a price agreed upon at the time of contract initiation. This protects the buyer and the seller from currency movements because you are no longer tied to current exchange rates.
Participating forwards
A participating forward contract is a combination of a forward contract and a currency option. It protects you by locking in a market-related "floor" on the rate. From this point, if the rate does improve you can capitalise on a percentage upside from the locked in level.
Each of these products has its own pros and cons, which is why we will tailor specific strategies for your company and ensure that together we achieve the best possible outcome.
Market volatility pushes the price of options higher. If you are interested in something at a lower cost, we can consider looking at forwards, which only require a deposit and have no set up cost. These forwards do however come with the obligation to fulfil, and cancellation can come at a cost.
We will work together to budget accordingly, taking into account the nature of your business and the flow of funds within your organisation. We can facilitate a structured hedging programme to minimise your exposure to adverse market movements. While there is an initial financial impact, there is also the potential for maximum reward and long-term benefits.
---
Our risk and hedging specialists can assist in challenging times. Let's work together to get your business thriving. Get in touch with us by calling +27 (0) 21 657 2160 (SA) or +44 (0) 20 7759 7554 (UK), or emailing fxhedging@sableinternational.com.
We are a professional services company that specialises in cross-border financial and immigration advice and solutions.

Our teams in the UK, South Africa and Australia can ensure that when you decide to move overseas, invest offshore or expand your business internationally, you'll do so with the backing of experienced local experts.

;