A successful and savvy real estate investor always lays a solid foundation. Here are the fundamental practices you should adopt to build up your investment game and maximise the return on your property while protecting a portion of your assets from the volatility of the Rand.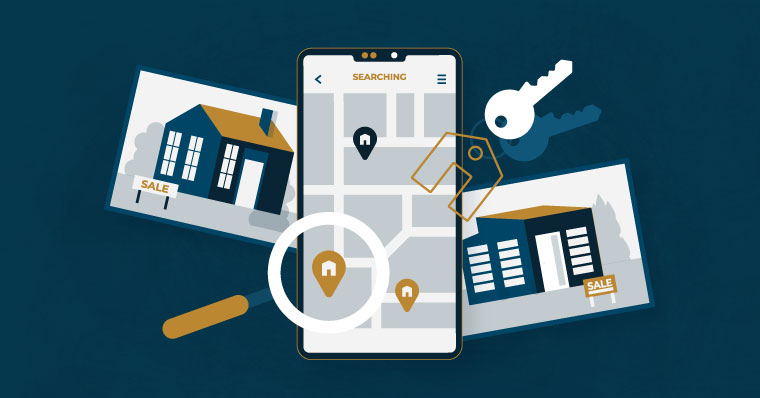 1. Conduct solid real estate market research
Successful property investors take the necessary time to thoroughly understand the markets in which they wish to operate or work with an experienced property investment adviser. By knowing the current market and industry trends, they can identify potential opportunities. There are many factors to consider and many that drive the real estate market.

Mortgage rates
In a high interest rate environment, your property cost centre is likely to rise, so successful investors consider markets with historic resilience where rents spike when interest rates rise.
Unemployment figures
One of the most important considerations of a successful investor is the tenant. Employment stability and minimum wage are kept in mind when factoring in rent projections over the investment's lifespan.
Competitive associated services
Things like rental management, maintenance and safety compliance are considered before an investment decision is made because they are likely to affect the cost centre. Markets where foreign real estate investment is more common are often considered as the services are likely to be competitive and therefore priced competitively.
Tip: Familiarise yourself with the real estate investment market by doing your own research.
It goes without saying that any type of investment involves a certain amount of risk. By being aware of this risk, they determine how much they are really willing to invest.
Need property investment advice that takes your risk profile into account?
Get in touch
See also: 9 things to consider when purchasing an offshore property investment
2. Are considerate landlords
Successful investors buy property in areas with thriving rental markets and good, quality tenants to secure a consistent and predictable rental income.
Keeping good tenants means paying attention to their needs. Successful property investors offer:
Clear and transparent communication – A clear lease is the foundation for a hassle-free landlord-tenant relationship. Set expectations so that both parties are satisfied that clear expectations have been established.
Responsive property management – Demonstrates that tenants are a priority. Find solutions to problems within a reasonable time frame.
Tip: Create an environment where tenants feel valued and appreciated by exceeding their expectations.
Our local experience and selected partners in these areas can help you understand these needs.
3. Have a long-term vision and strategy
The period of time a property is held can greatly impact its returns. While some investors may be tempted to buy and sell property quickly in the hope of a quick profit, a successful property investor should be prepared to hold the investment for a period of five years or longer.
Patience and consistency set an investor apart from the crowd. An investor is likely to have considerable costs associated when entering a property market. However, In the right market and with the right property an investor should see their yield grow over time.
Tip: Hold on to an investment to benefit from potential capital appreciation and see higher rental returns.
Looking for an investment property that will maintain a level of resilience in the years to come?
Get in touch
4. Seek help from offshore real estate investment specialists
There is no doubt that investing in real estate can lead to financial success, but the key is to surround yourself with experts. Landlords who invest in a bespoke advisory service with the right team of experts can expect to work with a team that will:
Conduct extensive research and due diligence on all properties they recommend
Help you determine your offshore investment strategy
Deal with legal matters on your behalf (including engaging with brokers and lenders)
Assist with the management of property and a lease
Advise you on market conditions and property values
Help you to sell the property if you wish to do so
---
Want to start your international property investment journey on the right foot? Our offshore real estate investment team can make your dream a reality by guiding you through the process from start to finish.
Get in touch with our specialists at rei@sableinternational.com or give us a call on +27 (0) 21 657 2120

---
We are a professional services company that specialises in cross-border financial and immigration advice and solutions.
Our teams in the UK, South Africa and Australia can ensure that when you decide to move overseas, invest offshore or expand your business internationally, you'll do so with the backing of experienced local experts.