Gift your child a world of options by finding out if they have a claim to British citizenship.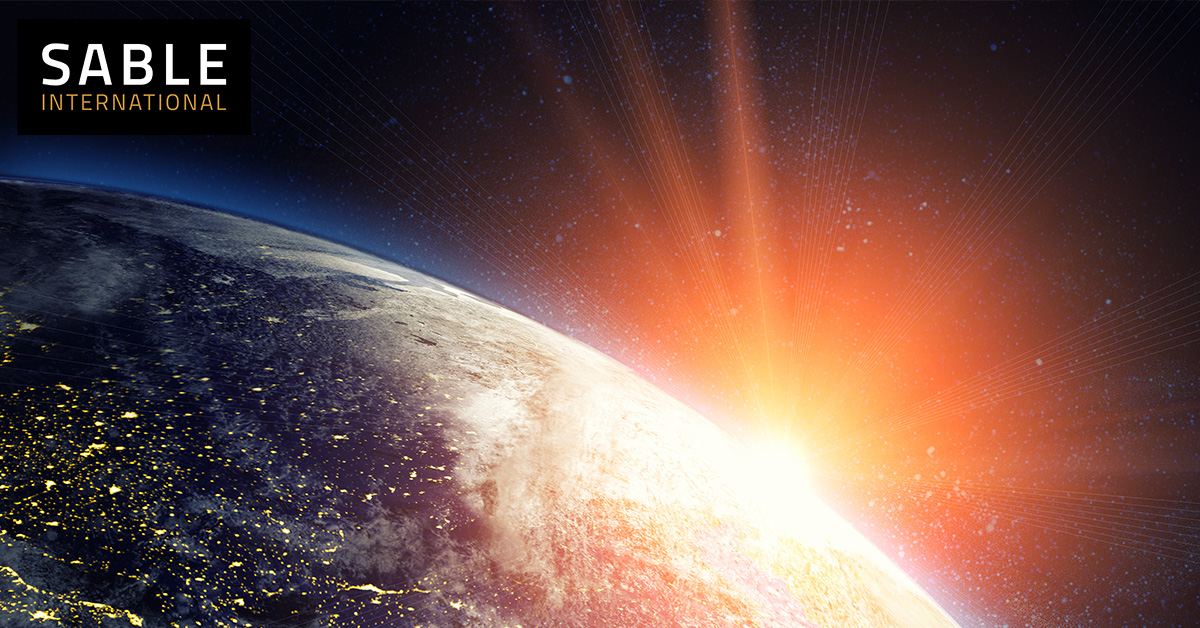 This article was originally published on Business Day.
A British passport grants you visa-free entry to 188 countries versus South Africa's 106. Even if your children have no intention of ever living in the UK, the enhanced global mobility makes dual citizenship a compelling prospect.
The process of claiming British citizenship for your child can be complex and depends on a range of factors, from when and where they were born to who their ancestors were.
Key concepts in British nationality law
The British Nationality Act 1981
Often, whether you can or can't inherit British nationality comes down to whether you or your ancestor were born before or after this law came into force. On 1 January 1983, some significant changes were made as to who was considered British and who could pass along citizenship to family members.
"4L" in 2022
The British Nationality and Borders Act 2021, which came into effect on 28 April 2022, included a section called 4L, which sought to fix gender discrimination in previous UK nationality law. If you can prove that you, your parents, or your grandparents would have received British citizenship were it not for gender discrimination in the old law, you may now qualify for British citizenship.
British citizenship "by descent" and "otherwise than by descent"
British citizenship by descent is the term for a child inheriting citizenship through a parent who was born in the UK or obtained UK citizenship before their birth. It is usually impossible to pass citizenship down a further generation by descent. On the other hand, if you obtained your citizenship "other than by descent", you may be able to pass it on to your children and even, sometimes, grandchildren.
"Legitimacy"
Previously, under the British Nationality Act 1981, a man was only considered the father of his wife's children. Any children born out of wedlock were considered "illegitimate" and the unmarried father could not pass down citizenship to them. This has since been corrected in the law, but was only done so in 2006! If a child was born after 1 July 2006, the fact that their parents weren't married is not relevant where paternity can be proven in a specific way. As the change was not retrospective, a special application for registration is sometimes required if they were born before that date in 2006.
The most direct claim – British citizenship through a parent
Being born in the UK to a British parent (or parent with settled status) is the easiest way to inherit British citizenship. But if you are a British citizen and have children who were not born in the UK, are they eligible? The answer is, it depends.
Your child has a UK-born father
If your child's father was born in the UK, the child's eligibility for citizenship depends on when he was born.
If he was born in the UK before the law change on 1 January 1983, the child is likely a British citizen at birth and can apply for a British passport.
However, if the father was born after the law change, several factors need to be considered, such as whether he was a British citizen when the child was born and whether he was married to the child's mother.
Your child has a UK-born mother
Claiming citizenship through a UK-born mother is possible, regardless of whether the parents were married at the time of the child's birth. The eligibility for claiming British citizenship through the mother depends on whether she was born in the UK before or after 1 January 1983.
If the mother was born in the UK before 1983, the child qualifies for British citizenship and might even be British already depending on when they were born.
If they were born before 1 January 1983 – they must apply to be registered as a British citizen.
If they were born on or after 1 January 1983 – they are British already and may apply for a passport.
If the mother was born in the UK after 1 January 1983, and was a British citizen "other than by descent" at the time of the child's birth, the child automatically becomes a British citizen no matter where they were born. They can live, work, and obtain a British passport without any immigration restrictions.
If the mother obtained British citizenship after the child's birth and the child is still under the age of 18, they may be eligible for citizenship. You should seek guidance from a nationality adviser in such cases.
Citizenship through adoption
If a child was adopted in the UK after 1 January 1983 and an adoptive parent was a British citizen at the time of the adoption, then that child is a British citizen.
Complications arise when the child was adopted outside of the UK. As long as the adopted child is still under the age of 18 and was born in a country that is party to the 1993 Hague Convention on Adoption (like South Africa), then that child will be eligible to claim citizenship from their British parent. However, if the British parent is not habitually resident in the UK, then the adoptive child will have to be registered as a British citizen before their 18th birthday.
Claiming British citizenship through ancestry
Having a family link to the UK could open up a couple of routes to British citizenship for your child.
One of those routes is citizenship through a grandparent, known as double descent. This is where both you and your child were born out of the UK, but you acquired citizenship through your father or mother (your child's grandparent) who was born in the UK. This is a complex area of British nationality and every case must be assessed on an individual basis.
If it's not possible for your child to claim through double descent, then the UK Ancestry visa could be an option for them. This visa is available to Commonwealth citizens over the age of 17 who intend to work in the UK and have a UK-born grandparent. This visa is a route to naturalising as a British citizen.
Due to the recent changes in UK nationality law that fixes gender discrimination, some Ancestry visa holders may now qualify for citizenship through double descent through their maternal line. This change provides an accelerated route to citizenship for dependant children as well.
Citizenship through residence in the UK
As stated earlier, generally if you are British by descent, your child will not have a claim to citizenship through you. However, it may be possible if you, the parent, have spent three years in the UK before their birth. If you have not, then you and your child will have to relocate to the UK for a continuous period of three years before your child turns 18 in order for them to register as a British citizen. During this three-year qualifying period, no more than 270 days can be spent outside of the UK.
Registering your child as a British citizen through residence means that they don't have to obtain indefinite leave to remain first (permanent residency), which saves you on government fees. If your child acquires citizenship through this route, they become a British citizen "otherwise than by descent". This means that they can pass on their British citizenship to any children they may have who are born outside of the UK.
It is crucial to note that applications for citizenship through residence must be made before your child turns 18 to avoid missing this opportunity.
Another way for your children to claim British citizenship is if you naturalise as a British citizen. This means that you have lived in the UK on a relevant visa for five years, then applied for ILR and subsequently gained British citizenship. Because you then become British "other than by descent" you will be able to pass your citizenship to your children without them having to apply for ILR first.
---
Our caseworkers are well versed in British nationality law and will be able to assist you if you have a claim to UK citizenship.
Take our free British nationality assessment if you have any familial ties to the UK that might afford you a route to UK citizenship. Alternatively, you can get in touch with us on +44 (0) 20 7759 4500 or at citizenship@sableinternational.com
We are a professional services company that specialises in cross-border financial and immigration advice and solutions.
Our teams in the UK, South Africa and Australia can ensure that when you decide to move overseas, invest offshore or expand your business internationally, you'll do so with the backing of experienced local experts.