Sable International's Currency Solved service is a conversion and payments platform for international money transfers. It's a simple, cost-effective way to manage all your global currency requirements.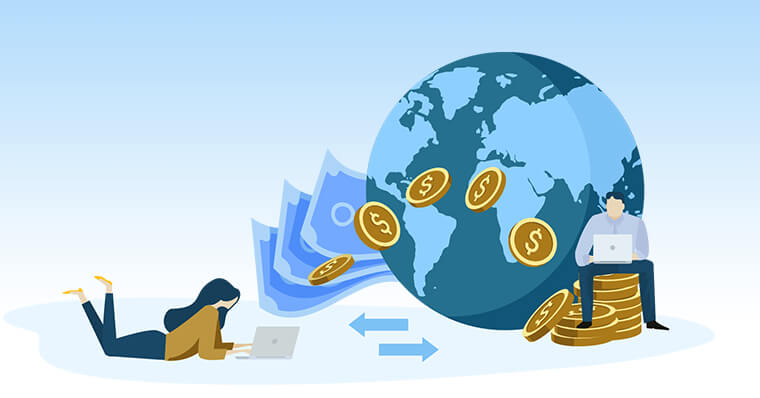 Global transfers and collections
Currency Solved is a simple-to-use money transfer platform that cuts out the middleman to let you receive and make payments in 35 currencies. Your account can hold multiple currencies and convert any time of the day during the working week.
How does it work?
Payments Manager lets you fund your account instantly, convert to the currency of your choice and pay whenever it's convenient. Exchange rates are based on live currency markets, and there are zero transfer fees. If you need broker assistance, we can gladly secure your exchange rate over the phone, or simply do it yourself using the intuitive interface.
Global Collections is for receiving payments from around the world. Customers can pay you in their currency from their local bank account without costly international transfer fees. The money is available quickly, and you can easily convert and pay into your home bank account.
Who is it for?
Anyone who makes and receives international payments. Whether you're importing and exporting, running a wholesale business, start-up or SME, or in the travel and tourism industry, you can benefit from fast, easy and cost-effective international transfers and collections.
Importers, exporters and wholesalers
Exporters shouldn't have to deal with delayed payments. On average, companies write off 1.5% of their receivables as bad debt. For a $50m company, that's $750,000 each year. And in the UK alone, 50% of businesses receive late payments from customers overseas.
Importers face similar challenges when making international payments. Traditional SWIFT transfers carry time constraints and unnecessary costs.
Currency Solved removes costly transfer fees and lengthy waiting times. Customers pay in their own currency and you can convert and pay to your local account at a fraction of the cost of traditional bank transfers.
Start-ups and SMEs
One of the first things start-ups and SMEs learn is to look out for the numerous hidden costs of setting up and running a new business. Currency Solved significantly lowers international payment costs with no upfront outlay. Companies benefit from increased payment capacity, fast transfers and no hidden fees.
Travel and tourism
We've got a lot of experience partnering with many travel and tourism operators, helping to lower costs associated with international payments. Currency Solved reduces the admin of payment processing with its intuitive dashboard and ease of use. You can assign user roles that allow better control of payment processing and lower the risk of fraud.

For more on how Currency Solved can work for your industry, view our use case examples.
Does your business make regular international payments?
We can help you save money on your next transfer. Send us an example of your last international payment and we'll tell you how much you could have saved.
---
Pay and get paid quickly, increase your global reach and reduce your admin, risk and payment costs. Visit our Currency Solved page for more info on our service or get in touch with us today.
We are a professional services company that specialises in cross-border financial and immigration advice and solutions.

Our teams in the UK, South Africa and Australia can ensure that when you decide to move overseas, invest offshore or expand your business internationally, you'll do so with the backing of experienced local experts.

;