London remains a top destination for anyone who's looking to work, study or live abroad, and there are loads of great reasons for this. Whether you're thinking of making the move overseas to give your career a boost, for a change of scenery or for the sheer thrill of the experience, it's an opportunity many never regret taking. Here are 10 reasons why you must make London your next home.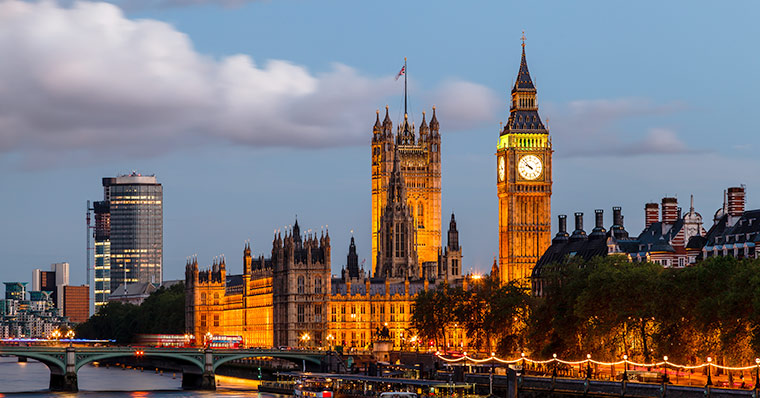 1. Education opportunities are endless
If you're considering studying abroad, there's no better place to further your education than in London. You'll certainly have your pick of places to study at, with the city being home to over 40 world-class higher education institutions and universities. If that's not enough to convince you, the Imperial College London recently earned a spot in the top 10 on the Times Higher Education World University Rankings for 2018.
2. It's a melting pot of cultures
It's said that at least 40% of the city's population was born outside of the UK, which means that you're bound to run into someone from your side of the world. So, no matter which part of the globe you hail from, rest assured you'll fit right in.
3. Food, glorious food
The food in the city is as multicultural as the people who live there. Londoners are certainly spoilt for choice when it comes to ethnic cuisine. But if it's good old British fare you're after, nothing beats their famed hearty English breakfast, Yorkshire pudding or bangers and mash.
4. Europe is on its doorstep
From the city you can easily explore the rest of the UK by train. If you're feeling a little adventurous, you could even manage a quick weekend trip to Germany for Oktoberfest, or live the ultimate European bucket list experience and hop from one famous city to the next and sightsee equally famous attractions, such as the Eiffel Tower in Paris, the Colosseum in Rome and the historic sites of the Algarve in Portugal.
5. There's always plenty to do
Even the city's temperamental weather conditions aren't enough to stop Londoners from having a good time. The city is home to dozens of markets and live entertainment venues. Come rain or shine, and it's usually the former, there's always something to do and something new to discover.
6. It's easy to get around
With so many modes of transport available, getting around the city is a cinch for any newcomer. The most commonly used forms of transport for Londoners are:
The iconic red London buses, which are easy on the wallet if you prefer taking transport over walking
Trams that run every 10 minutes in South London, from Wimbledon to Beckenham
The Tube, also known as the London Underground, runs from 05:00 until midnight
7. Plentiful parks
No matter the weather, there are few better places to be than one of the city's glorious parks. From the well-known Hyde Park to Clapham Common, a favourite spot for joggers, and Battersea Park, which boasts plenty of open spaces for catching a bit sun and picnicking.
8. It's the land of work opportunities
London is proving to be just as an attractive destination for entrepreneurs as it is for tourists. Entrepreneurs are increasingly heading to the British capital looking to expand their businesses or start new ones, which means there's plenty of opportunity for you to expand your skills and gain some international experience.
9. Penny wise, Pound wiser
It's no secret that London is an expensive city to live in, but if you budget well enough, you'll find that you'll easily be able to afford to live and work in the city and set some money aside for savings. Many people return home with enough money to help them buy a house.
10. You could gain British citizenship
If you've been in the UK for a qualifying period of time you may decide to make London your permanent home. To do this you should apply for indefinite leave to remain (ILR). This status allows you to live in, work in, and travel to and from the UK almost without restriction. Once you've held ILR for one year, and you meet the requirements for naturalisation, you may apply for full British citizenship. EU nationals who want to settle in the UK will have to follow a different route and will have to apply for permanent residency. If you have any queries about ILR or permanent residency you can email our immigration team right now.
---
Ready to call London your home? Take the stress out of the process and hit the ground running when you arrive. Download your free UK Relocation Pack here.
We are a professional services company that specialises in cross-border financial and immigration advice and solutions.
Our teams in the UK, South Africa and Australia can ensure that when you decide to move overseas, invest offshore or expand your business internationally, you'll do so with the backing of experienced local experts.